Don't forget Jay Sarno's contributions to Las Vegas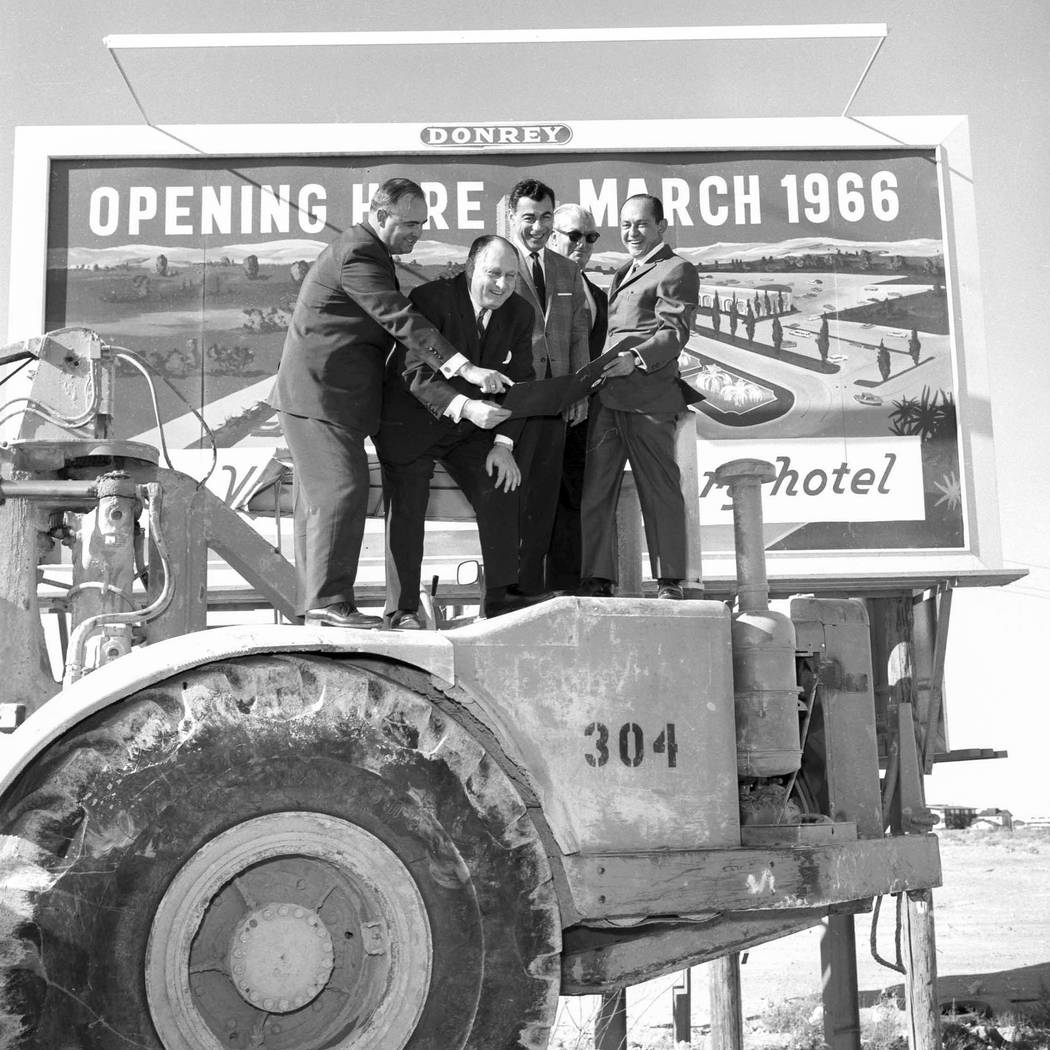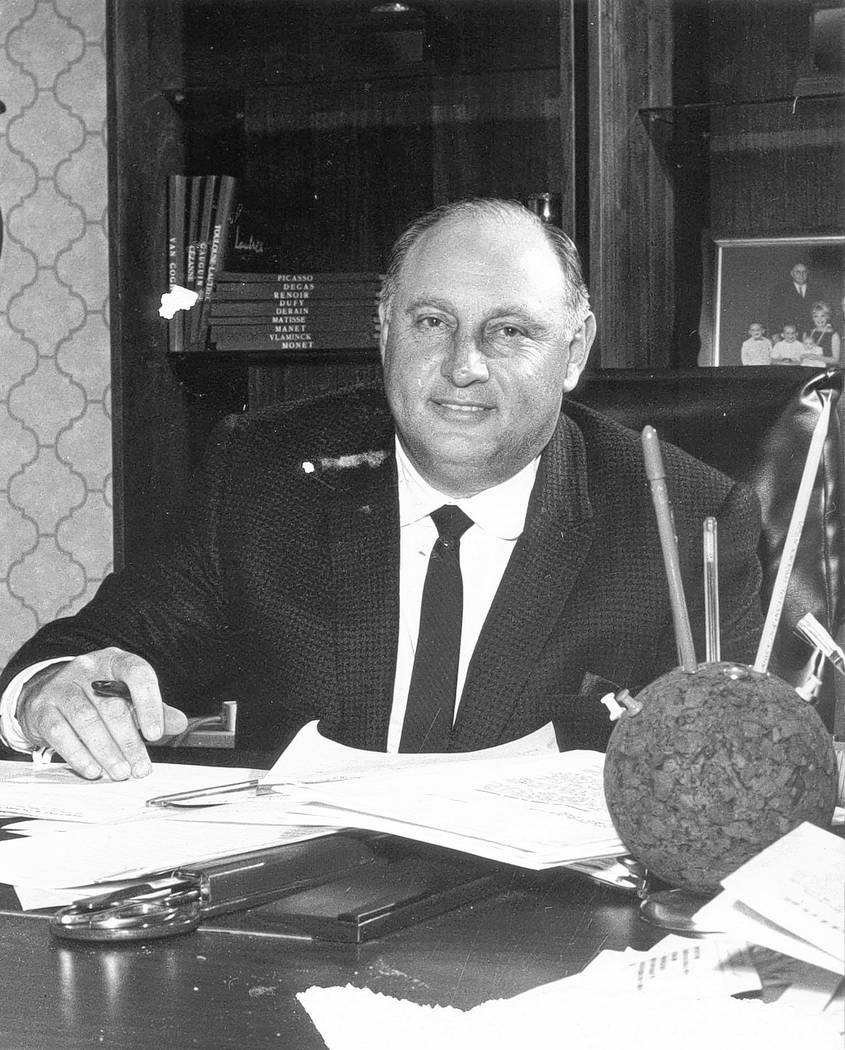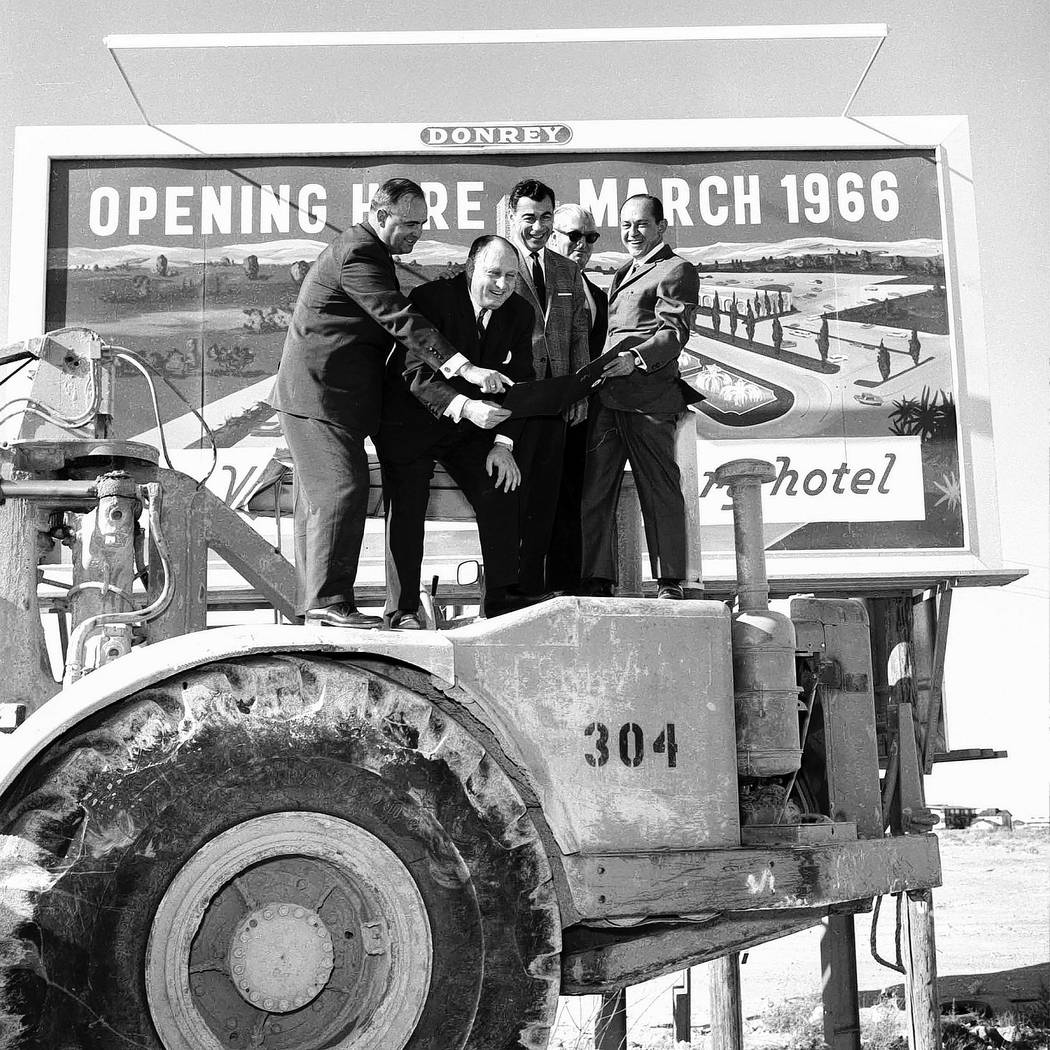 Steve Wynn's dramatic fall has inspired all sorts of professional obituaries. In the wake of the sexual misconduct allegations that led to his departure from Wynn Resorts, he has been credited with reinventing Las Vegas, creating the themed megaresort and changing the face of the Strip.
That's not an accurate telling of Las Vegas history.
Wynn himself, interviewed by UNLV's David Schwartz for the book "Grandissimo," said "if anyone changed Las Vegas, it was Jay Sarno."
It was Sarno who started the themed megaresort trend, opening Caesars Palace in 1966 and Circus Circus in 1968, long before the 1989 opening of The Mirage.
Only Wynn could have thought of white tigers and a volcano on the Strip. But in evaluating Wynn's place in history, let's not snub Sarno or his contributions to the evolution of Las Vegas.
The differences between Sarno and Wynn were obvious. Sarno favored the excessive while Wynn went for tasteful, refined and artistic.
Unless you have been in outer space since January, you know the allegations of sexual harassment and abuse several women have made against Wynn. He denied the allegations but resigned as chairman and CEO of the company he founded and sold all his stock.
Schwartz, who has studied Wynn and gaming in Las Vegas since coming to work at UNLV in 2001, said one difference between the two visionaries was how they obtained funding for their projects.
Wynn started with banks and eventually obtained Wall Street money. Sarno obtained mob money.
Funding for Sarno's first two resorts came from Teamsters loans approved by Sarno's pal Jimmy Hoffa. But Hoffa, who vanished in 1975, wasn't around to funnel Teamster money for the Grandissimo. Sarno's most elaborate project, a planned 6,000-room resort, was never built because he couldn't get the money.
Sarno "was definitely ahead of the game. He had great ideas, but when he got to the 1980s, he was not able to get financing," Schwartz said.
One similarity between Sarno and Wynn: For their second resorts, both men opted for properties with themes that appealed to children. Sarno built Circus Circus and Wynn conceived Treasure Island. Neither one stuck with that approach.
Both wanted something elegant for their third property. Bellagio was definitely elegant. Grandissimo would have been elegant had it been built.
Of Sarno, Wynn told Schwartz, "When I was younger, I had a hard time seeing through his bombastic and carefree personality — he didn't look like an artist."
Some of Sarno's ideas for Caesars Palace were flat out dreadful.
Myram Borders, a retired correspondent for United Press International, remembered getting a tour of the property from Sarno during construction. She told me he showed her a pool in the Bacchanal Room. He wanted to throw a suckling pig in the pool every night to be gobbled by piranhas. So what stopped this tasteless idea, bound to sicken diners? The difficulty importing piranhas to do the gobbling.
It's become one of my favorite Sarno stories. Just imagine guests' reactions if he had made it happen.
No one can take the visionary ideas away from Wynn or Sarno. But Sarno was the first to think big in Las Vegas. Sarno's achievements deserve to remain in our memories and not be washed away by analyses of Wynn's legacy.
Wynn, 76, is gone from Wynn Resorts. Some, like Clyde Barrow, who worked for 27 years at the University of Massachusetts-Dartmouth researching the economic, social and fiscal impacts of casino gaming, have said they feel it might be time for Wynn to retire altogether.
But my guess is that Wynn is not done building hotels. With his suitability for a gaming license under scrutiny, I see him building a non-gaming luxury resort somewhere in the world. And I'm not the only one.
"I think it's very possible," Schwartz said. "He has a team of some of the top hospitality designers in the business, and it makes sense for him to adapt that to a non-gaming location."
Caesars Entertainment and MGM Resorts International are constructing or operating hotels without casinos elsewhere in the world. Seems like a natural for Wynn. Forget gaming and regulators. Build hotels people want to visit.
Like Sarno did.
Jane Ann Morrison's column runs Sundays in the Nevada section. Contact her at jane@reviewjournal.com or 702-383-0275. Follow@janeannmorrison on Twitter.