Vietnam vets find a new place to share thoughts
December 2, 2017 - 11:07 pm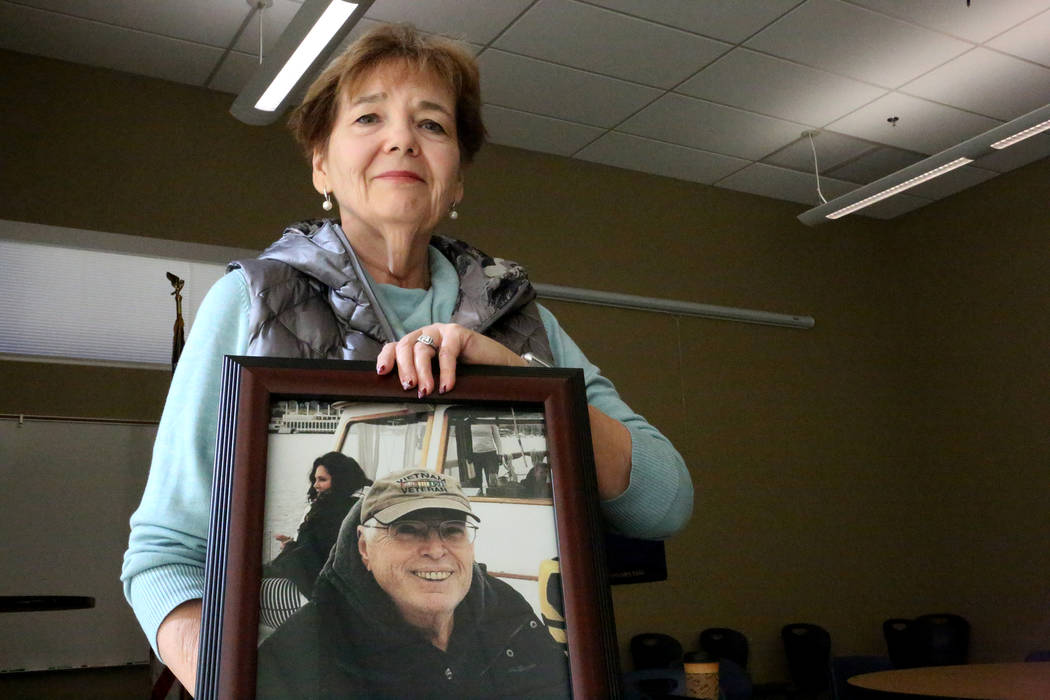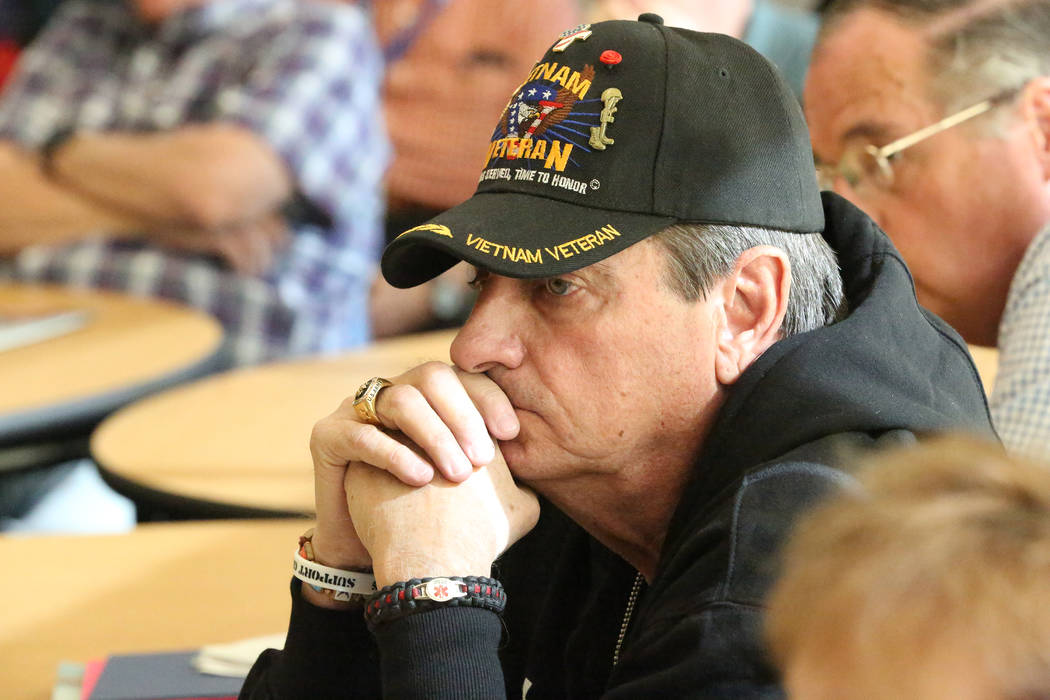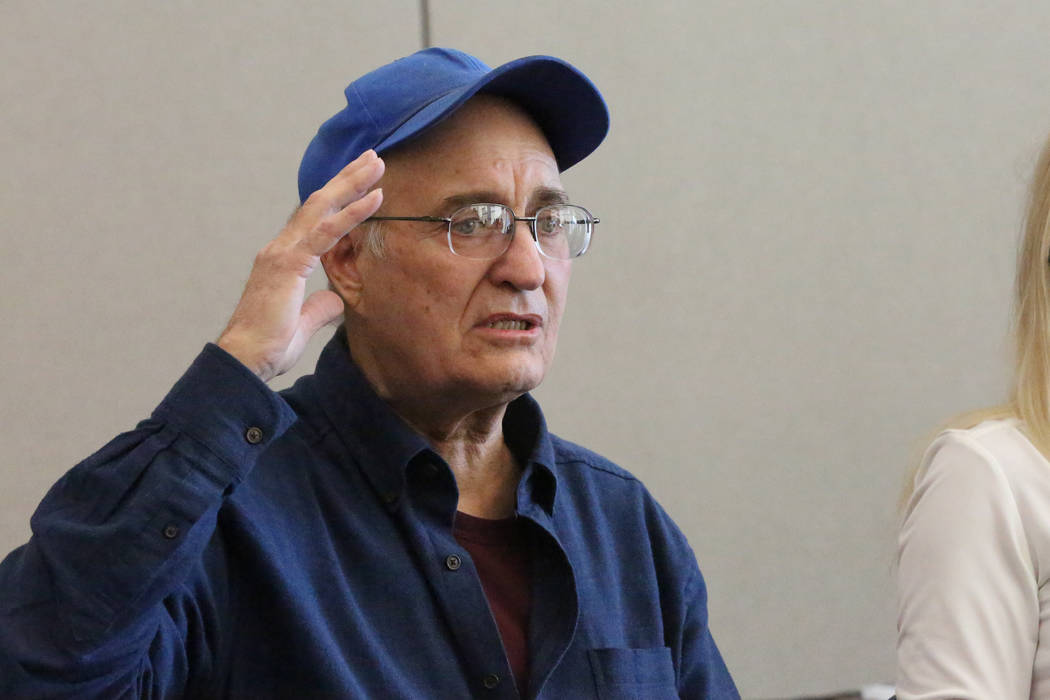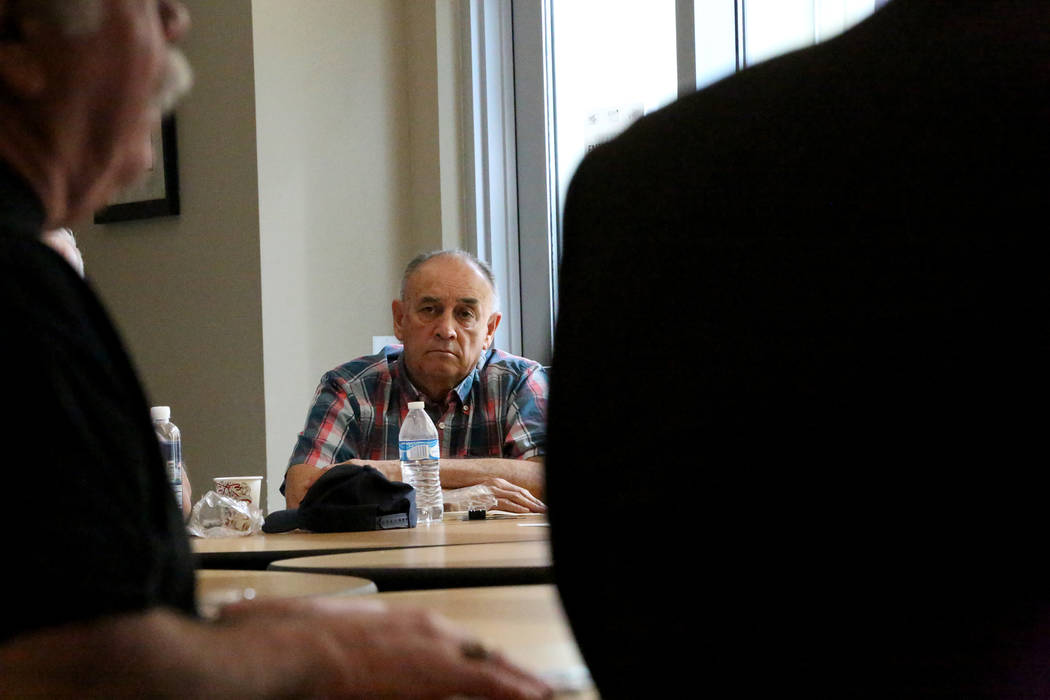 Pre-Harvey Weinstein, the most interesting one-subject conversations I've had this year with men and women evolved after watching 18 hours of the documentary "The Vietnam War."
Opinions ranged from those like me who thought it was brilliant and educational to critics who said it missed key battles, demonized the North and South Vietnamese, and skimmed issues such as Agent Orange.
Then I discovered Vegas PBS is hosting monthly "Veterans Coffee & Conversations" at 11 a.m. on the third Friday of each month at the station, 3050 E. Flamingo Road. I attended the third one on Nov. 17. Anyone can take part, and the station plans to continue the coffees through June.
Tom Axtell, general manager of Vegas PBS, said the documentary created by Ken Burns and Lynn Novick prompted the coffees, which are sponsored by Starbucks and advertised at coffee shops around Southern Nevada. The coffees provide the opportunity for veterans, particularly Vietnam vets, to talk not just about the documentary, but also delve into today's veterans issues, looking forward, not back.
Debra Solt, the station's director of workforce, said some called initial discussions of the documentary athartic, other vets were apprehensive such conversations might open a wound. "They don't all agree on what the documentary portrays," she said. "But they are given the opportunity to open a dialogue that isn't going to be pointing fingers."
One widow's calling
Widow Barbara Rodgick has attended two coffees and plans to attend more. She's made it her mission to try to teach others about the benefits available to veterans, widows and dependents, both from the Department of Veterans Affairs and the state.
She has a website called Stand Up for Bill. "This is how I try to make sense of my husband's death, my way of honoring him," Rodgick said.
Her 27-year marriage to Bill Meehan ended when he died from his exposure to Agent Orange. Her husband joined the Army in 1962 and was honorably discharged in 1966. In March 2015, he was diagnosed with multiple myeloma, and he died 15 months later at age 72.
He was reluctant to apply for benefits through the VA, but she was not. He thought it would probably take too long. "He thought other vets deserved it more," she said, choking with emotion.
Eventually the VA deemed him 100 percent disabled due to exposure to Agent Orange used for defoliation in Vietnam. He received monthly benefits of $3,200 a month, and the benefits were backdated a year. As his widow, she now receives $1,260 a month and benefits including education, counseling, tax breaks, VA home loans and more.
Rodgick believes that health care providers outside the military should ask on intake forms: Have you ever had any military service? "That would be low cost and high impact," she said, perhaps leading to faster diagnosis of illnesses stemming from Agent Orange.
It seems like common sense, yet during her husband's treatment through private insurance, not one medical person asked if he had served in the military and where, Rodgick said.
The best way to spread the word, she said, comes from "vets talking to other vets." They can help each other navigate the maze that is the Department of Veterans Affairs.
At this coffee, people talked about issues, problems and challenges facing veterans. One man in particular listened carefully — Hunter Cain, the district representative for U.S. Rep. Dina Titus, D-Nev.
Rodgick turned to Cain and said the VA outreach is terrible. "I expect your boss to do something about that."
Several vets were bitter about the VA, which has been mired in multiple scandals nationwide involving long wait times, poor administration and fraudulent record-keeping.
"They hope we die before we get benefits," one vet said bitterly.
"A lot of us are not getting the help," said another. "Where's all the money going?"
Rodgick was not one of the 34 million viewers of "The Vietnam War" in September. "I tried to watch it but I could not," she said. "I cried too much."
So did I. But I watched all 10 episodes.
The U.S. involvement officially starting in 1965 and ending in 1973 was my era. I didn't protest it, but one college boyfriend "accidentally" cut off his thumb rather than be drafted. Another friend fled to Canada. Other friends and relatives served and returned home unscathed.
I wonder what those men think today — and if they watched "The Vietnam War."
Jane Ann Morrison's column runs Sundays in the Nevada section. Contact her at jane@reviewjournal.com or 702-383-0275. Follow @janeannmorrison on Twitter.