Williams' party celebrates long life of giving, friendship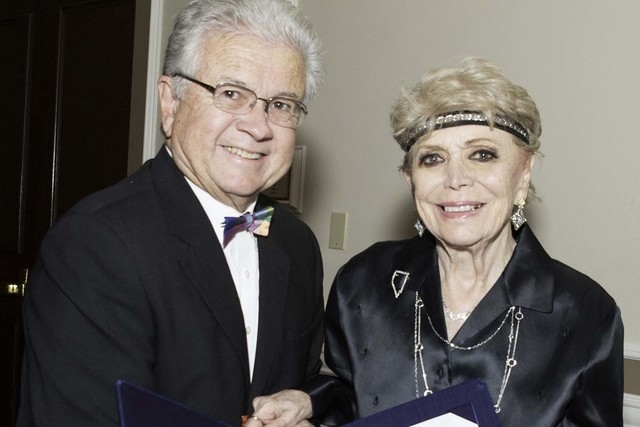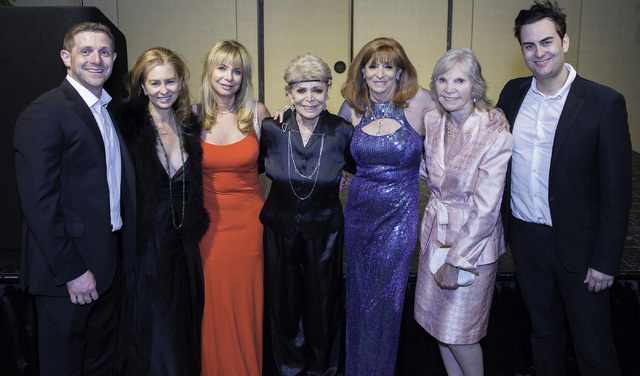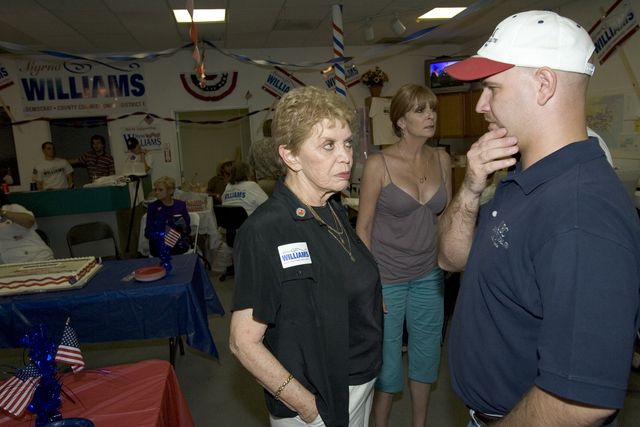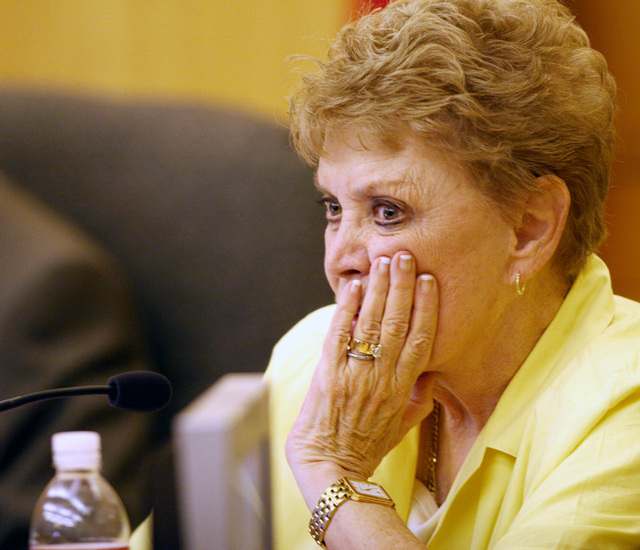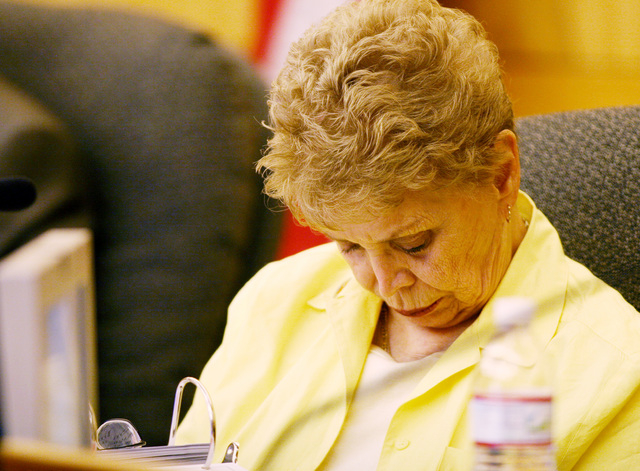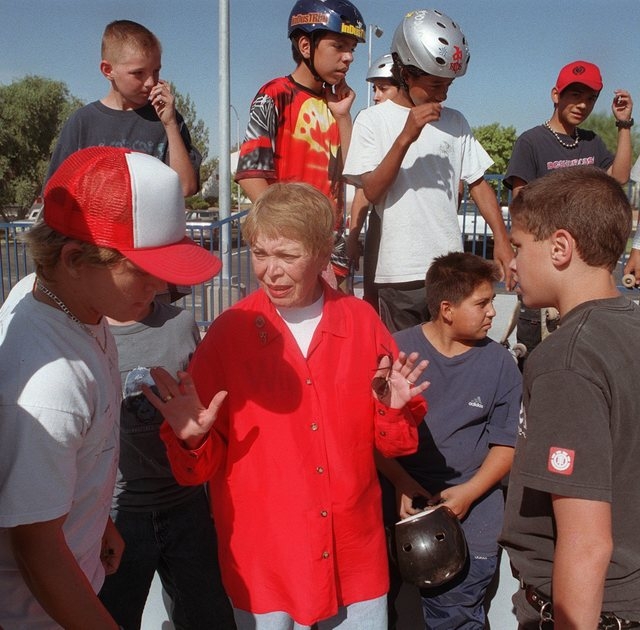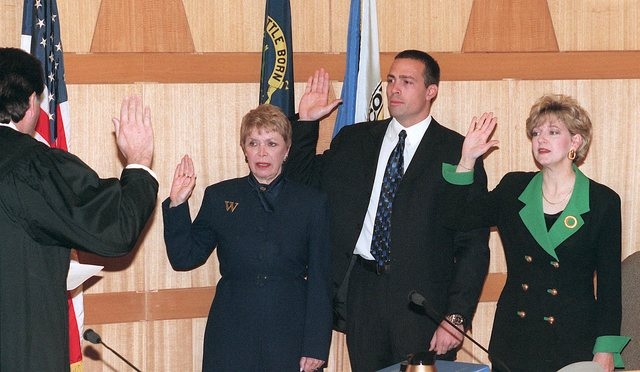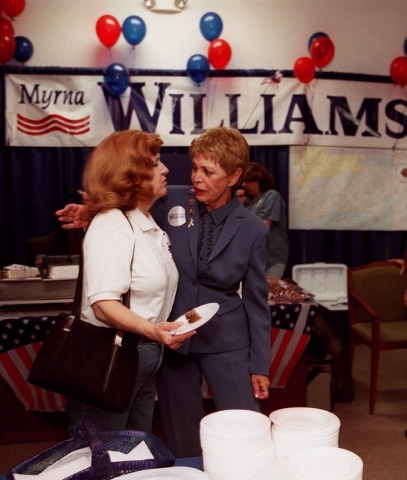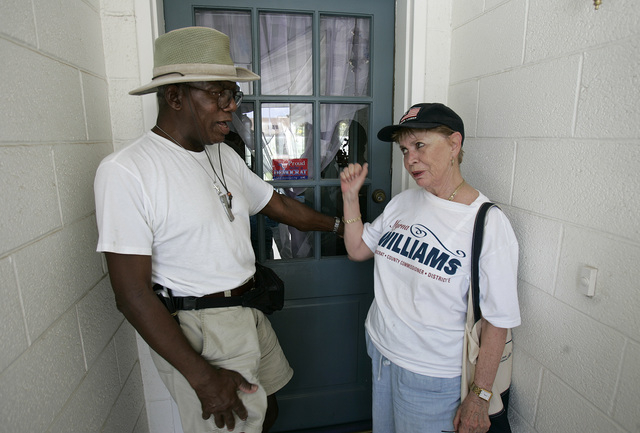 Myrna Williams' party invitation came with promises.
"No tickets to buy. No politics. No pledge cards. No fundraising. No silent auctions. And, we're not raffling off a puppy."
Williams, 85, wanted to throw a party for the best of reasons, to see old friends, people she knew when she was a social worker and volunteer activist before turning to politics. She said she wanted to see "the people I loved, and that I admired."
Sunday's party turned into a reminder of all she has done for the less fortunate throughout her life, for those without a famous brother, without a political voice, without her sense of fairness.
She took a leadership role in guiding "fair share" bills through the 1989 and 1991 Legislatures, bills that redistributed sales taxes so Southern Nevada received its fair share instead of continuing to ship millions in taxes to Northern Nevada.
For those who have forgotten, Williams also was the legislator who pushed for the creation of Clark County Family Court, which opened in 1993. Before that, all judges heard Family Court cases, some better than others. "There was not too much controversy; the issue was getting the funding," Family Court Judge Frank Sullivan said. "She was instrumental in getting the financing."
Williams knew how to use her position on Assembly Ways and Means to get things done.
To honor her, the court has created the Pillar Award, and she will be the first recipient. In a future ceremony, a plaque will be placed on a pillar in the court's atrium to remind people of her role.
At her party, Williams looked elegant, all in black, and the fancy headband she wore looked like something from the Roaring Twenties. Turned out that when she decided to run for the Nevada Assembly in 1984, her political consultant started with two pieces of advice. "Get rid of the headband," Jim Joyce said. And lose the jeans.
Her party headband was a nod to Joyce.
She was a proud liberal, a force for women's issues, the homeless and the poor.
Her friend Judy Klein remembered driving with Williams and passing homeless mothers with children. Williams would stop and help them find resources. "You made me a better person," Klein said.
Williams, the only sibling of the late singer Mel Torme, tried to help the needy during the decade she was in the Assembly from 1985 to 1995. She worked hard on changing child support formulas and was a strong opponent of placing nuclear waste at Yucca Mountain. She worked on the successful battle to raise gaming taxes in 1987 and 1989.
When Las Vegas City Councilman Bob Coffin presented her a plaque from the City Council naming Sunday Myrna Williams Day, he recalled how their friendship grew when they served together in the Legislature. "She fought the boys in the North," he said. "She got fair share through on their side," the former state senator said, referring to the Assembly.
In 1988, the Review-Journal endorsed her, saying in her two terms she "emerged as an articulate advocate for Southern Nevada, pushing for equity in resources for the southern portion of the state."
In 1994, she ran in a Democratic primary against Thalia Dondero and won a County Commission seat, where she fought for parks and community centers for District E.
Her bragging rights include the fact she was not involved in the political corruption probe that shamed and convicted three commissioners and one former commissioner.
But she lost her commission seat when another Democrat liberal, Assemblywoman Chris Giunchigliani, defeated her in the 2006 election using an ugly last-minute smear stating Williams had been "investigated for corruption by the FBI." There was no credible source who said she was investigated or targeted in the corruption probe.
Some of the same people who stood by her side the night she lost the election were there Sunday at the Westgate, including attorney Frank Schreck, whose history with her went back 50 years. "If this state had 10,000 Myrna Williams, it would be a better place," he said.
More than 100 people showed up to take this trip down memory lane with her and talk about the good old days, when her husband, David, was still alive.
My own memories of legislative battles, particularly in 1987 and 1989 when I covered the Legislature full time, rushed back as I sat with the widows of two of the Assembly greats — Kim Sedway, widow of Marvin Sedway, and Betty Jeffrey, widow of Jack Jeffrey. They were legislators of great merit, just like Myrna.
Lawmakers who make our lives better, then and now, deserve to be remembered.
Jane Ann Morrison's column appears Thursdays. Email her at jmorrison@reviewjournal.com or leave a message at 702-383-0275. Find her on Twitter: @janeannmorrison