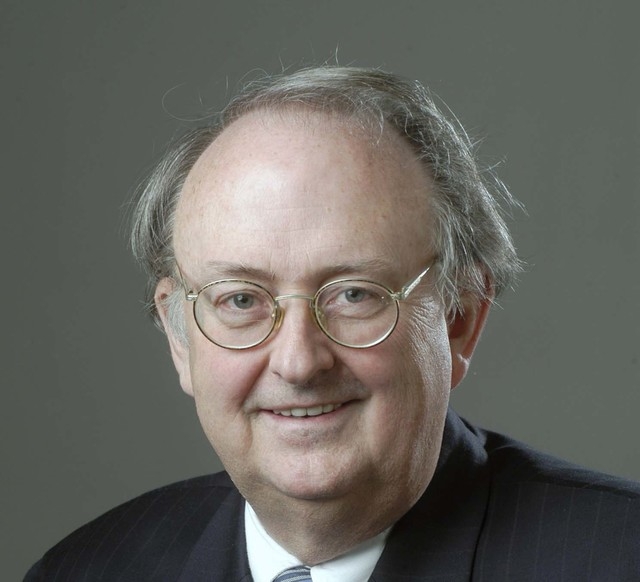 A daunting, even dismaying thought: All Clark County voters will be faced with selecting 54 countywide or statewide judgeships next year.
I've consistently said the most important judgeships to most people are the 20 Family Court judicial seats. That's where judges make life-changing decisions about divorce, child custody, domestic abuse, child welfare and the matters that impact regular Joes and Janes and their children.
The chances that you will know much about the judges running for re-election, much less their challengers, are pretty dim. That's how you get stuck with some pretty lousy Family Court judges, along with some excellent ones and then some middle-of-the-roaders.
That's why Carri Geer Thevenot's story Tuesday on Family Court judges should be read carefully and saved for next year's election.
The majority of voters rejected the idea of a legal screening panel for judges and appointment by a governor. For their own protection, people need to hold on to the Review-Journal's four-day "Judging the Judges" series. It started Sunday and ends Wednesday, and it will be on the newspaper's website at www.reviewjournal.com. A total of 90 judges, including municipal judges who will be on the ballots in odd-numbered years, were rated in the survey sponsored by the Review-Journal since 1992 as a public service. Attorneys who practice before the judges do the rating.
The Nevada Supreme Court handles important decisions that affect you indirectly in ways you may not even know when it makes policy decisions. But all seven justices, including the two up for election next November — Kris Pickering and Mark Gibbons — all had retention rates of more than 50 percent, so they may not even get serious challengers this go-round.
The 32 District Court judges who handle civil and criminal cases are of concern if you're a criminal or a business owner or have a legal dispute involving big bucks such as personal injury cases.
But they rarely deal with the things of personal importance such as divorce, alimony and child custody.
Typically, news stories focus on judges with the best ratings and the worst ratings from attorneys who practice before them. But as I went numb reading the entire survey, including the conflicting anonymous comments, I began wondering about a factor that sometimes lifts a judge toward the top, or can push him or her toward the bottom. It's the simplest thing:
Courtesy.
Attorneys were asked a final question. How did they rate whether a judge was courteous? More than adequate? Adequate? Less than adequate?
The most courteous judge in Clark County? District Judge Mark Denton. Only 1 percent said he was inadequate as far as courtesy. All of his negative ratings were in the single-digits and he was the only District Court judge able to make that claim, although Family Court Judge Frank Sullivan came close.
In Las Vegas Municipal Court, Martin Hastings received single-digit negatives as did Judge Stephen George in Henderson Justice Court and Judge Kalani Hoo in North Las Vegas Justice Court. Single-digit negatives indicate those judges are strong in all the categories judged and their high retention ratings reflect that.
Other polite folks include District Judge Susan Scann. Only 3 percent found her courtesy inadequate. And in the cases of District Judges Ken Cory, Tim Williams and David Barker, only 5 percent found then discourteous.
In Family Court, the top-rated Bryce Duckworth, Gloria O'Malley (formerly Sanchez), and Frank Sullivan were deemed inadequate on the courtesy count by a mere 4 percent each. In Las Vegas Justice Court, Melanie Tobiasson is the most polite judge.
I saw a pattern of the most courteous, like Denton, receiving slightly higher retention ratings. When two judges were nearly equal when judged on fair rulings and understanding the case and properly applying the law, the more courteous judge edged out the only slightly less courteous judge.
The worst courtesy rating out of 95 judges goes to Judge Sandra Pomrenze in Family Court. Some 55 percent said she wasn't courteous.
In Family Court, Pomrenze, Kenneth Pollock, Cheryl Moss, Gayle Nathan and Steven Jones all fail to hit the 50 percent mark of lawyers who think they should be re-elected. Below 50 percent retention is a sign that even the attorneys who get their way aren't impressed by those judges.
Only 30 percent said Jones should be retained, a dramatic reversal from his 70 percent retention rating in 2011.
That was before it was known he would be facing a pending federal fraud indictment and a complaint by the Nevada Commission on Judicial Discipline.
There are excellent Family Court judges in Clark County, but unfortunately, I only hear about the ones with lousy ratings.
That's why these surveys deserve your attention, even if there is a low response rate from attorneys.
What else do you rely on when so much is at stake?
Political ads? Ha.
Jane Ann Morrison's column appears Monday, Thursday and Saturday. Email her at Jane@reviewjournal.com or call 702-383-0275.
RELATED

2013 Judicial Performance Evaluation