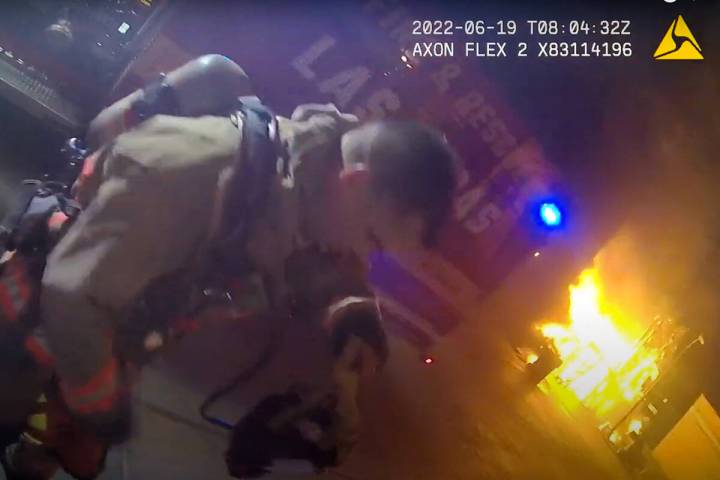 Police body cameras captured officers evacuating residents from apartments during a massive, fast-spreading fire in downtown Las Vegas.
Clark County has many restrictions for fireworks that locals and visitors should be aware of before lighting them over the July 4th holiday.
On this day in 1983, in a front-page story, the Review-Journal warned readers that holiday activities at Lake Mead would be limited because of high water levels.
Sponsored Content
Story by Ascend Agency for Mintra
The growing popularity of the NFT market has been one of the biggest concerns for environmentalists. As more and more people or NFT enthusiasts are buying, selling and staking millions of digital tokens every day, it is creating an adverse impact on the environment. Popular NFT marketplaces like OpenSea and others guzzle up tons of […]
Women who worked for the NFL team alleged a pattern of forced demotions, unequal treatment and retaliation if they voiced concerns.
Cassidy Hutchinson depicted a president flailing in anger and prone to violent outbursts as the window to overturn his election loss closed.
Owner Craig Miller brought his houseboat in early June to a place for engine repairs, but rapidly declining Lake Mead left him with nothing but sand under his boat.
Check out the Las Vegas Raiders' new $2 billion home with this view looking south.