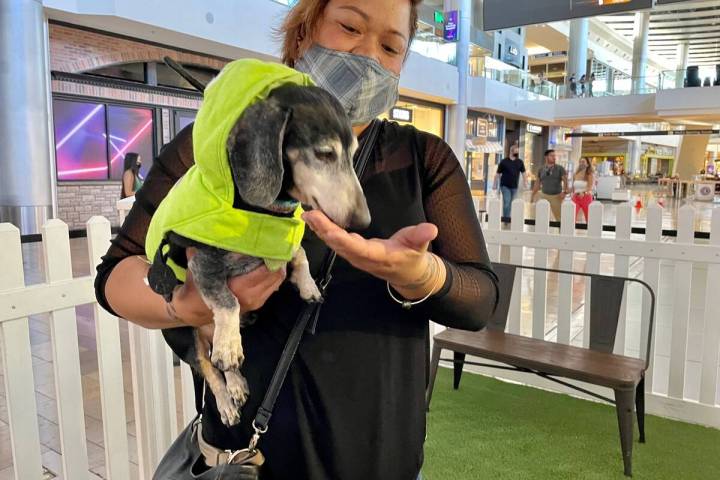 Your dog can now help you sniff out a good deal at Fashion Show Las Vegas, as the mall began its new pet-friendly policy on Friday.
On Friday morning, Darrell Martin of Southern BBQ Pit returned to the hospital for the first time, bearing plates of food for the staff that saved his life.
Sponsored Content
Sponsored Content for Travel Nevada
Get some Nevada Day adventure inspiration from some of the larger-than-life personalities who helped shape the Silver State Nevada has always been a magnet to unusual and extraordinary characters—and not just here in one of the most unique cities in the world. Las Vegas has certainly attracted its fair share, but beyond the neon, the […]
World champion boxer and Las Vegas resident Mike Tyson was honored with a statue at Resorts World on Thursday night.
In an interview with the Review-Journal, Clark County Sheriff Joe Lombardo says witnesses saw the drivers of two cars "flashing gang signs back and forth prior to the shooting."
Clark County did not make any formal findings in its review of an altercation last month involving Republican lieutenant governor candidate Mack Miller.
Check out the Las Vegas Raiders' new $2 billion home with this view looking south.
Quality journalism sent to your inbox
each morning and afternoon.
Unsubscribe at any time.