Mike Mayock, the handpicked choice of then-head coach Jon Gruden in 2019 to oversee the personnel side of the Raiders' organization, was fired Monday.
Clark County on Monday reported 12,701 new COVID-19 cases and 21 additional deaths during the preceding three days.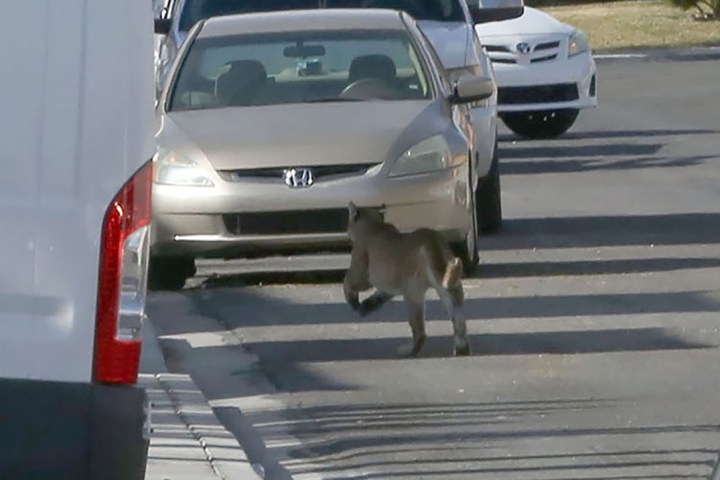 A mountain lion was euthanized Monday after escaping a cordon set up by authorities in the backyard of a western Las Vegas home and fleeing into a nearby residential area.
Sponsored Content
Chet Buchanan for Nevada State Bank
As I sat down to write this column on the day after the 23rd Annual 98.5 KLUC Chet Buchanan Show Toy Drive ended, I stopped to check emails that I hadn't seen since things got busy on the 30-foot scaffold. Every year, I get emails from people who criticize Toy Drive and literally ask the […]
The church service was part of a series of "King Week" events organized by the Dr. Martin Luther King Jr. Committee, which will include the 40th annual parade honoring the civil rights icon Monday morning in downtown Las Vegas.
Following an AFC wild-card loss to the Bengals, the focus shifts to a bigger picture. What moves does owner Mark Davis think need to be made and with whom?
The Cowboys led the NFL with a 13-4 ATS record in the regular season, but they failed to deliver in the playoffs, losing 23-17 to the 49ers on Sunday as 3½-point home favorites.
Check out the Las Vegas Raiders' new $2 billion home with this view looking south.
Quality journalism sent to your inbox
each morning and afternoon.
Unsubscribe at any time.