UNLV conducted its official introductory news conference Wednesay for Barry Odom, the 13th football coach in program history.
The locals-focused casino chain purchased nearly 67 acres in North Las Vegas after landing approvals for a 600-room hotel project.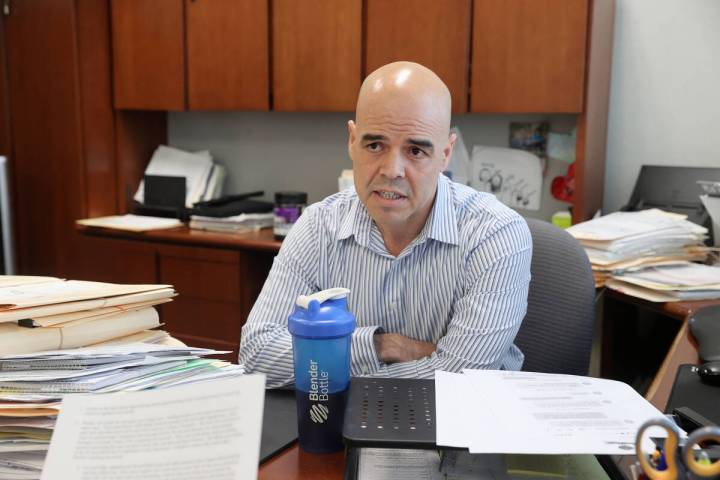 The former Clark County public administrator, now charged with murdering reporter Jeff German, criticized consultant Michael Murphy and warned of theft as he lamented losing re-election.
The Strip resort's new owner, Apollo Global Management, needed permission from regulators for a $620 million distribution to investors and for employee bonuses.
The Red Hot Chili Peppers play Allegiant Stadium on April Fool's Day. They most recently played the stadium in August.
The National Park Service said, in a newsletter, that removing boat launch ramps at five lake locations remains an option.
Check out the Las Vegas Raiders' new $2 billion home with this view looking south.