Cowboy Christmas, the annual Western-themed gift show tied to NFR, kicked off Wednesday in Las Vegas after a yearlong hiatus.
Related
COVID restrictions forced last year's NFR to switch to Globe Life Field in Arlington, Texas, but the season-ending event is back at the Thomas & Mack Center for a 10-day run.
The Oakland Athletics reportedly have their sights set on Tropicana hotel site to build a potential ballpark on the Las Vegas Strip.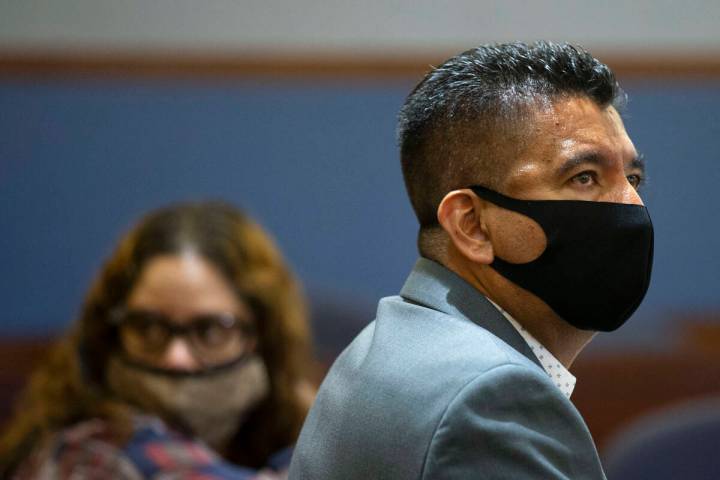 The former owner of the Alpine Motel Apartments, the site of the deadliest residential fire in Las Vegas city history, filed a lawsuit Tuesday against people he claimed "are more directly responsible."
UNLV's chapter of a fraternity that sponsored a charity boxing match after which Nathan Valencia died was suspended Wednesday, according to a statement from the university.
Sponsored Content
Sponsored Content for 4M Dental Implant Center (formerly All Bright Dental)
You can eat anything you like once your dental implants have completely integrated with your jawbone, however, it is very important to follow a soft food only diet in the weeks following recovery. The day after surgery Your teeth and jaw will be in a very delicate state right after your surgery. During the first […]
Enchant, a new Christmas village and light maze, is open at Las Vegas Ballpark in Summerlin.
A man shot to death last week in a Summerlin restaurant previously served time in prison for his role in the 2009 shooting death of a 9-year-old girl in North Las Vegas.
Las Vegas police announced on Monday that they have solved the 1979 abduction, rape and killing of a 16-year-old girl by using advances in DNA technology.
Check out the Las Vegas Raiders' new $2 billion home with this view looking south.
Quality journalism sent to your inbox
each morning and afternoon.
Unsubscribe at any time.