Authorities at Lake Mead National Recreation Area were assessing what were described as skeletal remains found on Tuesday.
Related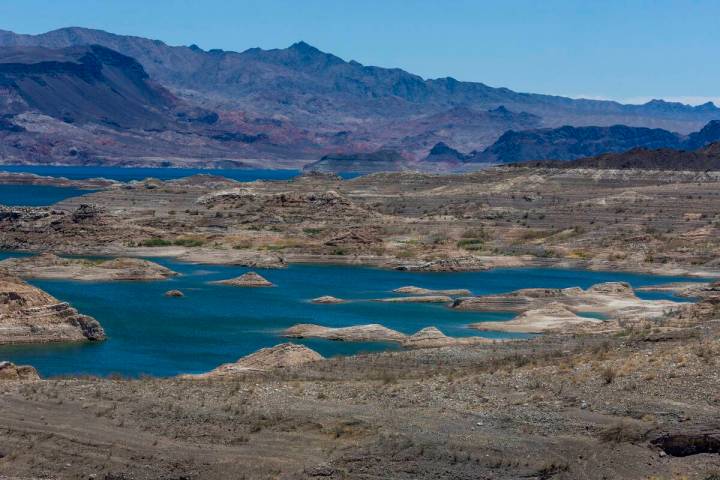 Lake Mead will head into 2023 under a federal water shortage for the second straight year as the worsening drought continues to ravage the West.
Las Vegas ballpark site talks heating up between the Oakland Athletics and casino magnate Phil Ruffin.
A California man accused of causing the Sunday chaos at Harry Reid International Airport was apprehended with the help of Spirit Airlines employees, police said.
The Raiders have rushed for 299 yards in two preseason games, a reflection of the emphasis they have put on developing a run game and the depth at the position.
The Howard Hughes Corp. announced that it reached an agreement to expand The Summit Club.
Raiders' long snapper Trent Sieg and wife Carly persevered through two miscarriages before son Elijah Russell Sieg was born in May.
Clark County Sheriff Joe Lombardo said police have had success in reducing violent crime in the valley but that the rise in property crime is an ongoing challenge.
Check out the Las Vegas Raiders' new $2 billion home with this view looking south.