There are several ways you can participate in the June 14 primary election. Here's a guide to voting.
Related
Clark County Registrar of Voters Joe Gloria confirms mail ballots were sent out on Wednesday, and will be arriving soon.
Lake Mead's shoreline has receded over decades from dropping water levels.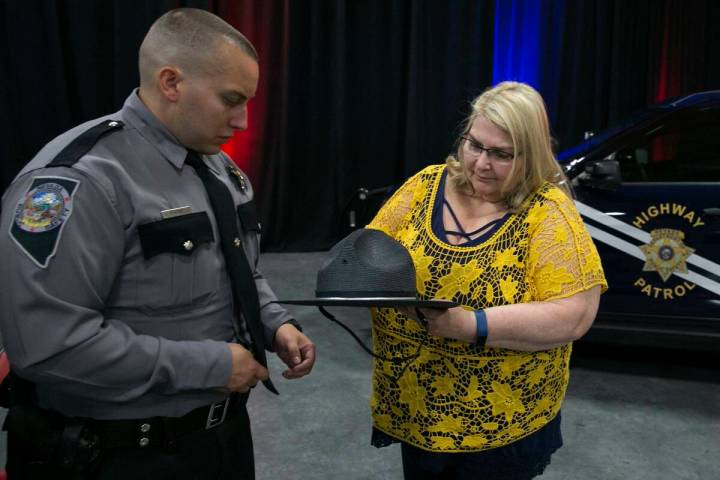 A Nevada Highway Patrol trooper has filed a lawsuit against Starbucks, alleging his coffee was spiked with methamphetamine during a 2020 visit to a Las Vegas drive-thru.
Sponsored Content
Steve Hill, CEO/President, Las Vegas Convention and Visitors Authority||Guest columnist for Nevada State Bank
How does Las Vegas stay on top? How do we continue to be the most exciting, dynamic, relevant, in-demand destination globally? What is our recipe? It's innovation + imagination + daring + risk taking = reinvention. From a small gambling oasis in the desert to A-level entertainment, themed mega-resorts, the world's No. 1 convention destination […]
The Raiders worked out controversial quarterback Colin Kaepernick on Wednesday. He hasn't played in the NFL since 2016, when he began taking a knee during the national anthem.
The last steel beam of the exosphere of the MSG Sphere at The Venetian was put into place with the massive construction crane Tuesday.
There are currently 83 missing children in Nevada, according to advocacy groups. Around this time last year, 58 children were reported missing.
Check out the Las Vegas Raiders' new $2 billion home with this view looking south.
Quality journalism sent to your inbox
each morning and afternoon.
Unsubscribe at any time.