As hundreds of thousands leave the Electric Daisy Carnival and merge with Monday work commuters, major delays can develop.
Xavier Mortimer, a beguiling magician educated in pantomime is the first Cirque artist to star in his own residency, and is now going crypto.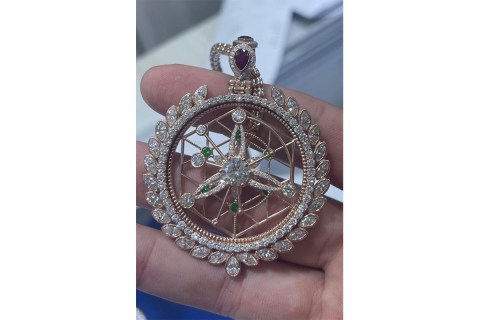 Sponsored Content
Story by Ascend Agency for CryptoJeweler
Jacob Bamdas and Michael Gauthier are two passionate Non-fungible tokens (NFTs) enthusiasts disrupting the industry. The popularity of NFTs has skyrocketed in the last year to previously unimaginable levels. NFTs are blockchain-based cryptographic assets with unique identifying codes and metadata that separate them from one another. Unlike cryptocurrencies, they cannot be bought or exchanged at […]
Nevada vaping businesses say new authority granted to the U.S. Food and Drug Administration could spell trouble for their businesses.
A recent study found that residents in the Las Vegas metro area are experiencing one of the highest percentage rent increases from pre-pandemic 2019 to 2022.
The "Bash at the Bureau" celebrated those getting married at EDC this weekend.
Check out the Las Vegas Raiders' new $2 billion home with this view looking south.
Quality journalism sent to your inbox
each morning and afternoon.
Unsubscribe at any time.