Las Vegas police linked a dead man to a second cold case killing, Metropolitan Police Department Lt. Raymond Spencer said in a video posted to the department's YouTube channel on Monday.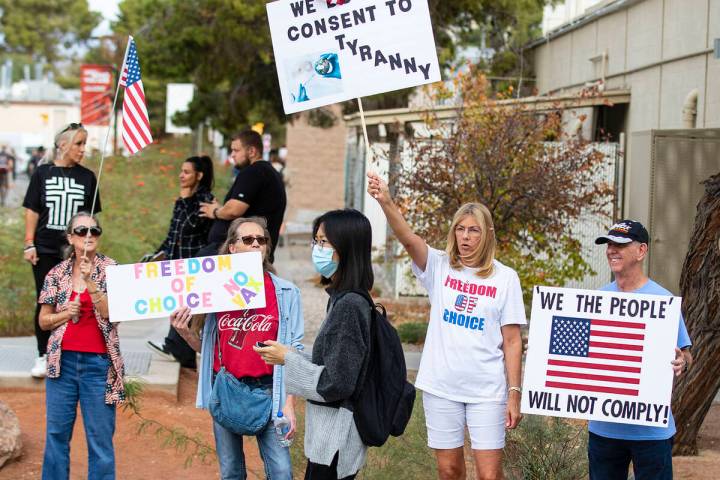 The county's test positivity rate continued to climb from Friday through Sunday and now stands at 7 percent. Other metrics were flat to lower.
A new road project aims to provide a new access point to the growing portion of the Las Vegas Valley and eventually to Interstate 15.
Sponsored Content
Jeremy Aguero for Nevada State Bank
In October of 2011, then-president of Nevada State Bank, Dallas Haun, asked me if I would consider writing a monthly article that would be sponsored by the bank and published in the Las Vegas Review-Journal. At the time, our community was still reeling in the wake of the Great Recession, and Dallas' only ask was […]
A Las Vegas residential inspection program launched in response to the deadly Alpine Motel Apartments fire has gotten off to a sluggish start.
Five miles of "immediate relief" is coming for drivers who make the congested trek along Interstate 15 from Las Vegas to Southern California.
Here are the 4th go-round results from the National Finals Rodeo at the Thomas & Mack in Las Vegas.
Check out the Las Vegas Raiders' new $2 billion home with this view looking south.
Quality journalism sent to your inbox
each morning and afternoon.
Unsubscribe at any time.