By Tia Goldenberg, Jack Jeffery and Samy Magdy The Associated Press
Israel and Hamas agreed to extend their cease-fire for two more days past Monday. Meanwhile, the Israeli military said Monday evening that 11 hostages were handed over to the Red Cross in Gaza.
Cire Luster, 22, told police, according to the report, that he was speeding because another vehicle was following him and he was scared.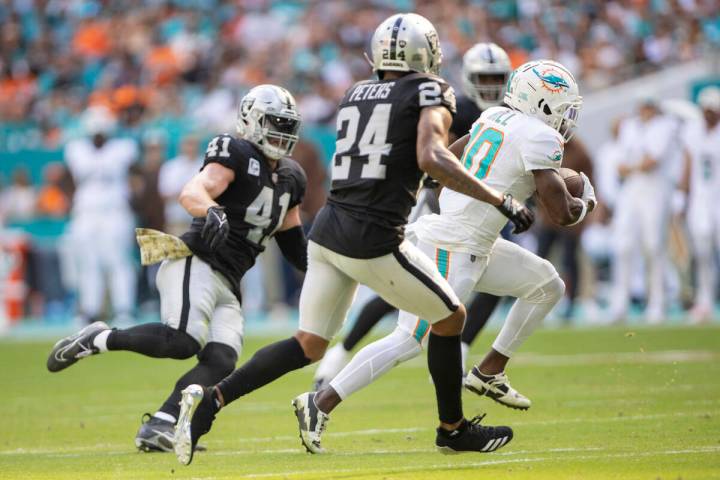 Veteran cornerback Marcus Peters has struggled since joining the Raiders in training camp and was benched Sunday against the Kansas City Chiefs.
Sponsored Content
Partner Content for Southern Nevada Water Authority
Thirsty? Go fill a glass with water straight from the tap. We'll wait. Because not only is your water refreshing, it's also safe for you and your family to enjoy. When it comes to the reliability and quality of our community's drinking water, Southern Nevada's tap water meets or surpasses all safe drinking water standards. […]
During the early performance of "The Beatles Love" at the Mirage, the show paused as a male artist appeared to suffer a left-leg injury.
After the Raiders wasted an early 14-point lead and lost to the Kansas City Chiefs on Sunday, one thing became clear — they are not capable of beating good teams.
The house is connected to former mobsters who appeared in the 1995 film "Casino."
From the Strip to Henderson, there's plenty of holiday events and attractions to enjoy for all ages.