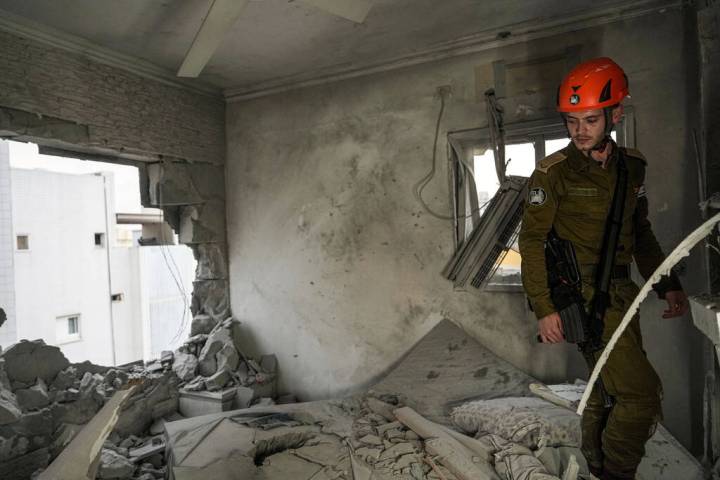 By Najib Jobain and Samy Magdy The Associated Press
Israel says its forces are "in the heart" of Khan Younis and engaged in the "most intense day" of battles since the ground offensive began.
The Durango resort-casino is the first locals-focused resort since the M Resort opened in 2009.
It is expected that President Joe Biden will make an official announcement about the grant award Friday in Las Vegas.
Sponsored Content
Partner Content for SISU Enlightened Protection
Gotham Meets Vegas These days, the world is becoming increasingly dark. It hints of Gotham—yet tragically lacks a "silent guardian, watchful protector…a dark knight" like Batman. But even in the darkness, there's always light. I recently discovered a brilliant one where you'd least expect it. A protector who's admirably lurked in the shadows for years, […]
Station Casinos' newest hotel-casino uses natural light and golden accents, fresh florals and a major emphasis on food and beverage outlets to set itself apart from competition.
Station Casinos' parent company Red Rock Resorts will open its first ground-up resort-casino project in more than a decade this week.
The Meridian office project is set to bring more office space to the market in a desirable area of Las Vegas.
Construction appears to be getting closer as the county approves more plans for the Strip property.