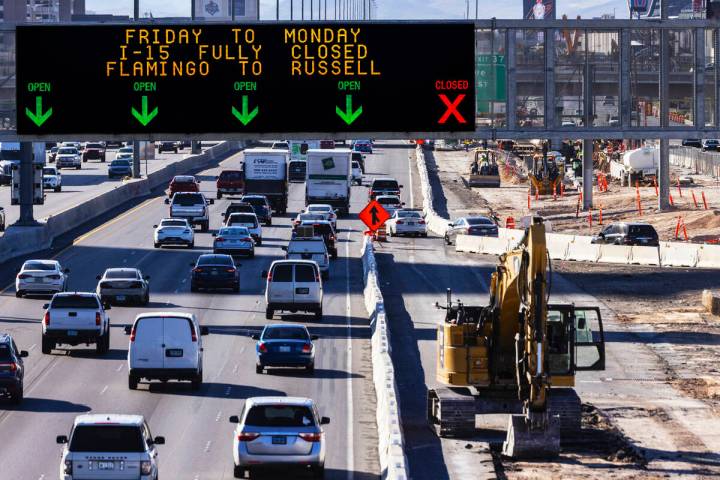 Interstate 15 is closed in both directions from Flamingo to Russell roads from Friday night until Monday morning. It's best for motorists to avoid the area, officials say.
Sponsored Content
Sports betting isn't something that suddenly appeared out of thin air. This lucrative venture, with the potential to make your average individual a millionaire, has been around for almost 2,000 years. However, thanks to its legalization in more than half of states in America, sports betting is becoming more popular. As Mazi VS, explains that […]
While not enough to fend off the falling water levels entirely, the snow that has dropped in recent weeks across the mountains that feed the river is expected to slow the decline at Lake Mead.
A newly elected member of the state Republican Central Committee was removed for recording Michele Fiore ranting about Amy Tarkanian, and a new policy prohibiting videotaping was imposed.
Downtown wine bar Garagiste was also nominated for the prestigious culinary recognition, often called the Oscars of the food world.
A live look at the Tropicana/I-15 project and surrounding traffic.