By Tia Goldenberg and Samy Magdy The Associated Press
Nine women and a 17-year-old among 12 hostages released by Hamas as Israel releases 30 Palestinian prisoners.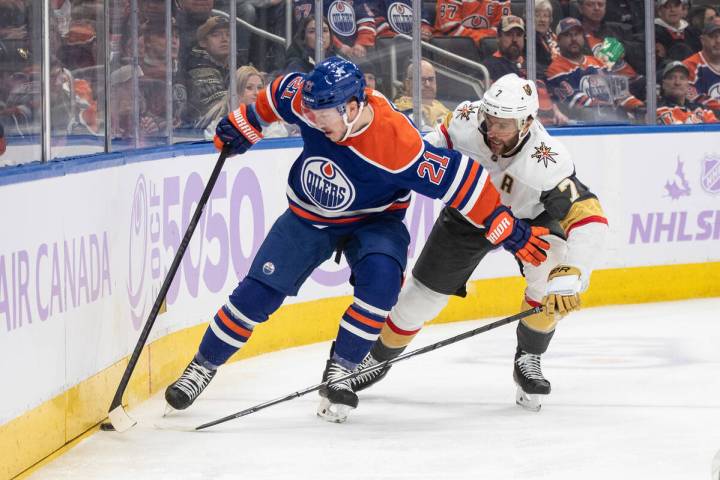 Connor McDavid had a goal and two assists in regulation, then beat Logan Thompson in the shootout to help the Oilers defeat the Golden Knights on Tuesday.
Construction appears to be getting closer as the county approves more plans for the Strip property.
Sponsored Content
Partner Content for SISU Enlightened Protection
Gotham Meets Vegas These days, the world is becoming increasingly dark. It hints of Gotham—yet tragically lacks a "silent guardian, watchful protector…a dark knight" like Batman. But even in the darkness, there's always light. I recently discovered a brilliant one where you'd least expect it. A protector who's admirably lurked in the shadows for years, […]
The Golden Knights stayed in an offensive slump and lost to the Flames in the final seconds of overtime Monday in Calgary, Alberta.
Veteran cornerback Marcus Peters has struggled since joining the Raiders in training camp and was benched Sunday against the Kansas City Chiefs.
The house is connected to former mobsters who appeared in the 1995 film "Casino."
From the Strip to Henderson, there's plenty of holiday events and attractions to enjoy for all ages.