An interactive map shows that no corner of the Las Vegas Valley was spared but some neighborhoods stood out among the rest.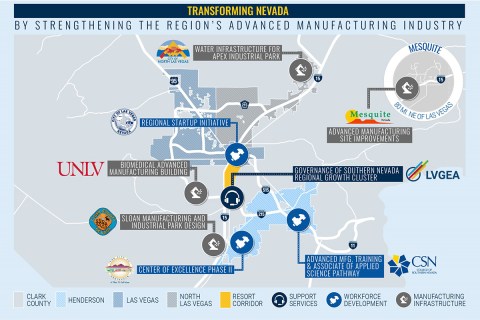 Sponsored Content
Brian Gordon, CPA and Principal Applied Analysis || Guest columnist for Nevada State Bank
As our nation has continued to recover from the COVID-19 pandemic, a new theme has emerged. The aim is not to simply achieve the steady-state experienced pre-pandemic but to instead build back better – a challenge the Southern Nevada community has taken to heart. Over the last year, representatives from every municipality and leaders from […]
Heat-related fatalities have jumped since 2010, increasing more than fivefold. Many were homeless, Clark County data showed and meth use contributed to deaths in 2021.
Women who worked for the NFL team alleged a pattern of forced demotions, unequal treatment and retaliation if they voiced concerns.
The new "Elvis" movie is many things, but unlike these movies set in Vegas, it was not filmed in Vegas.
Check out the Las Vegas Raiders' new $2 billion home with this view looking south.