Rebel players were reeling, but still participated in the team's cannon-painting tradition Monday after beating UNR on Saturday.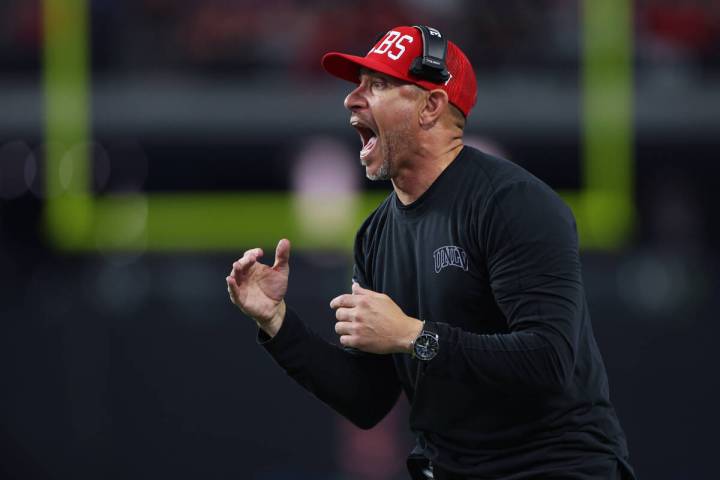 Associate head coach and linebackers coach Kenwick Thompson will serve as the team's interim head coach if the Rebels earn a five-win bowl bid.
Our Strip skyline already is ridiculous, in the absolute best possible way, with its pyramid, Eiffel Tower and Statue of Liberty. It might have been even wackier.
ChopValue Las Vegas takes in used chopsticks from restaurants around Las Vegas and gives them new life at its microfactory.
From light shows to family-friendly fun, there is no shortage of festive events and performances this holiday season.
Higher cases numbers are concerning, though a facility where a case of Candida auris is identified may not be where the patient acquired the germ.
Check out the Las Vegas Raiders' new $2 billion home with this view looking south.