The Thai restaurant, a Las Vegas institution, most recently expanded in November 2022 to Red Rock Resort.
Related
Plus: a lavish dinner with chef Michael Mina on the Strip, and dining to help folks with disabilities.
It's the latest effort to rid Southern Nevada streets of would-be stunt drivers and their so-called street takeovers, police say.
A sign at The Strat parking garage did not indicate rates, but said different rates could prevail on weekdays and weekends in the upper levels.
Life is Beautiful is turning 10, and the festival will celebrate with a band that helped start it all.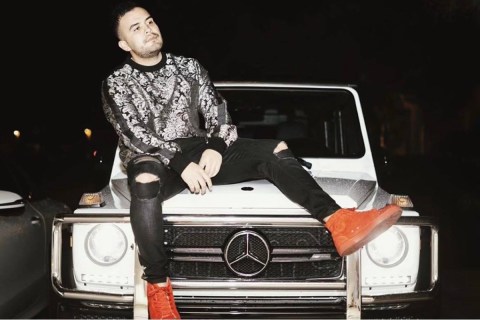 Sponsored Content
For Vegas Kings founder and professional sports handicapper Philip Milan, making predictions is a highly developed skill so much so that it's nearly an exact science. It's not about algorithms, but instead, it requires a keen sense to read the numbers and interpret what lies between the lines—every factor matters, including the significant one Milan […]
Dozens of competitors hit the Silverton with whiskers and a dream
The two-story Emmitt's, first announced in December 2021, features a dining space, lounge, nightclub and terrace.
Clark County School Board trustees heard an information-only presentation Thursday about the topic but didn't take action.
A live look at the Tropicana/I-15 project and surrounding traffic.