The Raiders fell to 5-8 after getting shut out by the Minnesota Vikings on Sunday. Here are three takeaways from the loss.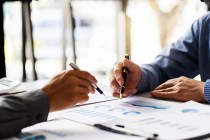 Sponsored Content
Partner Content for Bank of Nevada
Studies show that almost 40 percent of small businesses1 that fail cite a failure to raise capital or a lack of cash flow as the reason. There are many reasons for a company to need an infusion of capital. While this can be true of businesses of any size, the issue is perhaps most critical for […]
A memorial service honoring one of two Nevada Highway Patrol troopers killed by a hit-and-run driver on Interstate 15 was held Friday in Henderson.
The walk-through event is free, but visitors are encouraged to donate to HopeLink of Southern Nevada, which fights local homelessness.
The buyer of the compound formerly owned by the Prince of Brunei is a well-known Nevada entrepreneur.
The Durango resort-casino is the first locals-focused resort since the M Resort opened in 2009.