4 New Year's resolutions for Las Vegas drivers
Updated January 3, 2023 - 1:48 pm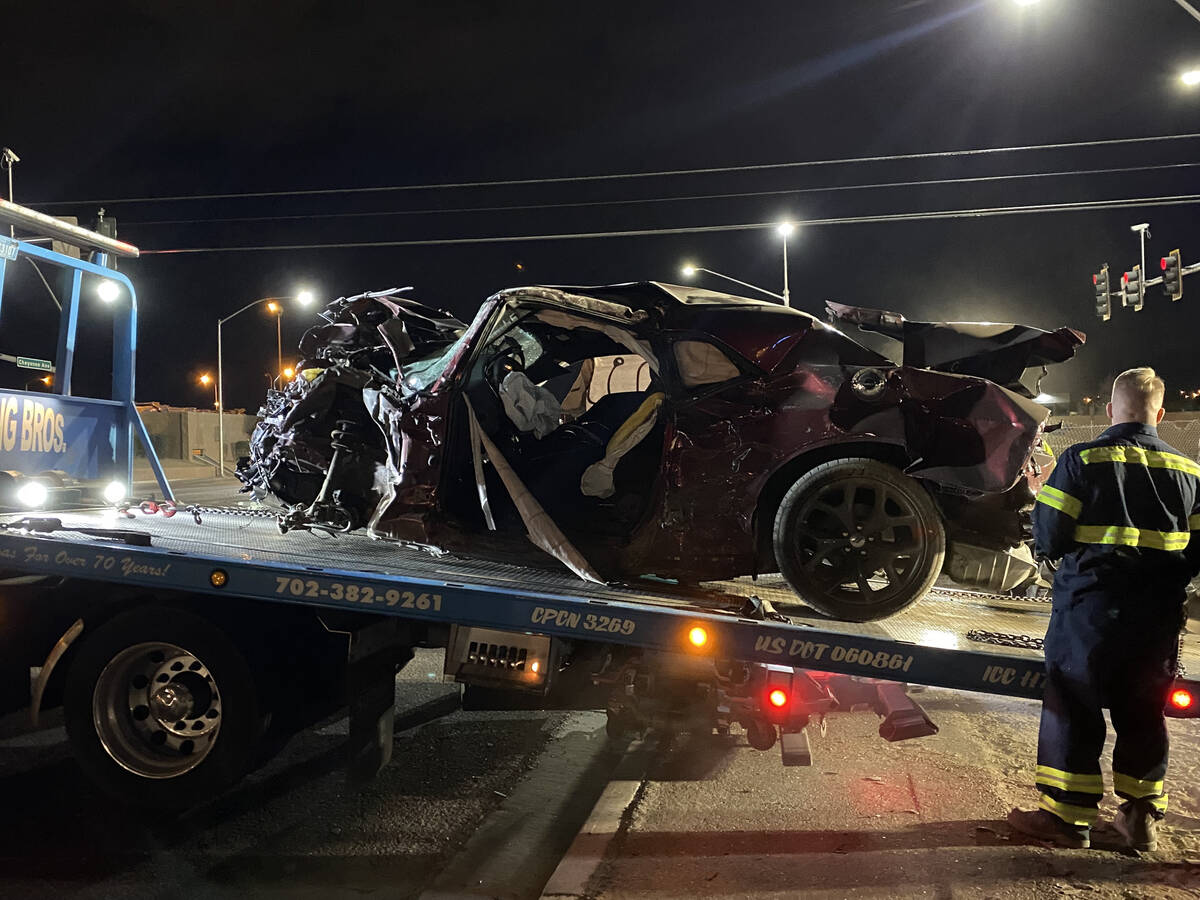 With the start of the new year, many people will commit to New Year's resolutions to improve various aspects of their lives.
Considering how dangerous roads are in the Las Vegas Valley, the majority of motorists in the area should include driving resolutions to increase safety on Clark County roadways. As of Nov.30, there had been 222 fatalities on Las Vegas Valley roads, according to the state Department of Public Safety.
Here are some potential New Year's road resolutions all motorists could make to kick off 2023, to make roads in the area safer.
Stop DUI
Drunk driving continues to be the leading cause of fatal crashes on Las Vegas Valley roadways so these preventable tragedies need to be a focus.
If you're going out and alcohol is in the cards, always ensure you have a designated driver, use a ride-hailing service or taxi or utilize public transportation, like the Regional Transportation Commission of Southern Nevada's buses.
Doing so can help dent DUIs, which account for 47 percent of all fatal crashes in Clark County.
Slow down
The next highest contributing factor in fatal crashes is speeding drivers.
From the 215 Beltway that drivers treat as a makeshift Formula One track to valley roads, motorists are speeding all over the place.
Between 2017 and 2019, speed-related crashes accounted for 34 percent of all road deaths in Clark County, or 300 fatalities.
Ensuring you're adhering to the posted speed limit will go a long way to reducing that figure.
The slower a vehicle is going, the more time a driver has to react to a situation encountered on the road, decreasing the chances of being seriously injured or dying as a result of a crash.
Thirty percent of speeding-related crashes involve a single vehicle, so increase safety for yourself and not just others.
School zone safety
There is no one more vulnerable on valley roads than school-aged children going to and from school.
Between 2015 and 2019 there were over 340 school-aged children struck by vehicles within a quarter-mile of a Clark County School district campus, a Las Vegas Review-Journal investigation revealed. Of those, 30 children suffered serious injuries, while four were killed as a result of the auto-pedestrian crashes.
Many drivers skirt school zone regulations including not obeying speed limits, conducting U-turns or not waiting for pedestrians in crosswalks. There's myriad violations broken daily.
Be sure to follow the regulations set in place and always yield to crossing guards while they assist students and their parents across streets. Making their job easier not only increases the safety of all involved, it also ensures more guards will remain on the job in an era when they are short-staffed.
Overall pedestrian safety
Overall pedestrian safety is also key, not just near schools.
Between 2017 and 2021 there were 314 pedestrians killed on Clark County roads.
This resolution falls on both drivers and pedestrians, as an error by either side leads to vehicle-pedestrian collisions regularly.
No matter who is at fault, the pedestrian always loses, with serious, critical and sometimes fatal injuries involved.
Drivers should always be alert and more curious when pedestrians are present. Motorists also should always give pedestrians the right of way when crossing at a marked crosswalk or have the walk sign on at a signalized intersection.
Pedestrians should never jaywalk and should always use marked crosswalks. If there is a flashing beacon at a midblock crosswalk, always activate the light first before crossing.
At crosswalks, signaled intersections, four-way stops or midblock crossings, always make eye contact with a driver before proceeding.
It's also a good idea for pedestrians to wear bright colors or reflective material to increase their visibility to motorists.
If we all make a concentrated effort to increase safety on valley roads, the roadway deaths that have plagued the area will begin to decrease.
So, along with your resolution to make it to the gym more often, pledge safer driving habits as well.
Contact Mick Akers at makers@reviewjournal.com or 702-387-2920. Follow @mickakers on Twitter. Send questions and comments to roadwarrior@reviewjournal.com.