Longtime resident of Historic Westside wouldn't live anywhere else
Updated April 29, 2017 - 2:57 pm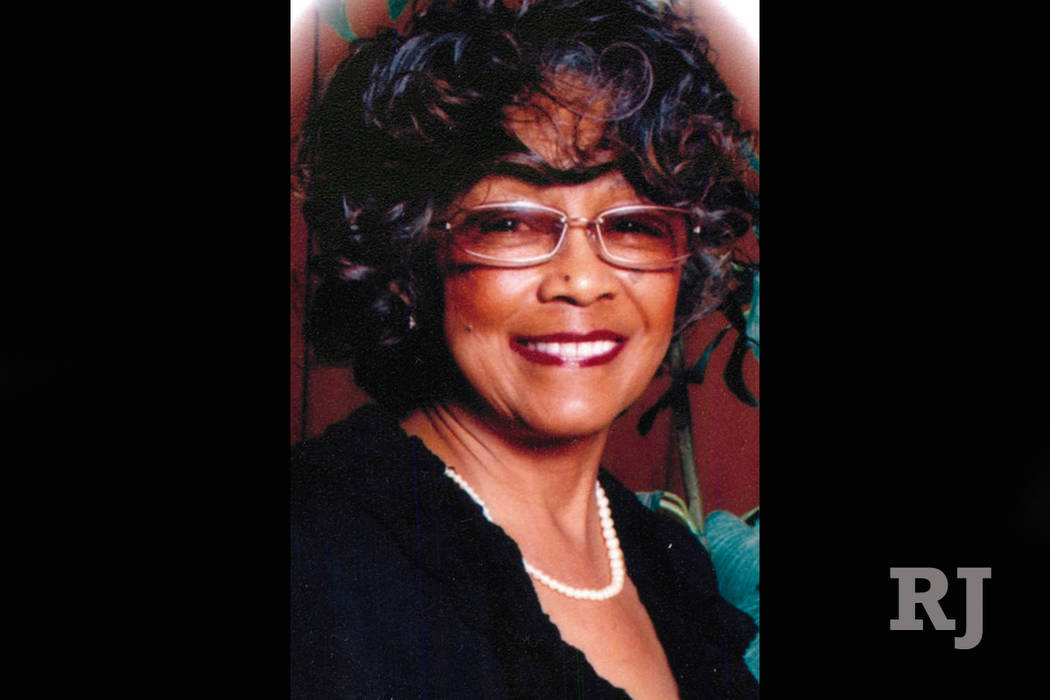 What does "community" mean in a city obsessed with new, where landmarks are imploded and replaced and houses crop up like weeds?
It can be hard to feel grounded here, where even the people come and go like seasons. Unless you find an anchor, that is, like Lois Bolden.
I met her a few weeks ago while researching the Historic Westside riots, which erupted a few blocks north of her home 25 years ago, a day after the Rodney King verdict was announced. (We'll have more on that tomorrow).
Mrs. Bolden lives in the heart of the Westside, near Martin Luther King Boulevard and Washington Avenue. The area was forced into existence because of segregation, a time in the mid-20th century when black men and women couldn't visit the Strip or live anywhere near it.
Her husband, Larry C. Bolden, built the house. He started construction before they were even a couple.
Larry died 17 years ago, but you might recognize his name. It's now the name of an entire Metropolitan Police Department patrol sector, Bolden Area Command, which includes the Westside.
He was the first black man to attain the rank of deputy chief of Metro, and Lois will tell you it didn't come without a fight. But this isn't about Larry; it's about the woman who still lives across the street from where they first met.
It was sunset when we talked. She sat on a bench near her front door. I sat on a bench opposite her. As her stories spilled out, the sky turned pink, like the color of her home.
"Let me put it to you this way: I live here by choice," she said, raising her eyebrows and smiling, as if it was a shocking thing to say. "I could live anywhere in the state of Nevada. I could live out where Celine used to live, OK? By choice."
I didn't question her living situation. I had actually asked about the riots. But she loves her neighborhood so much she just blurted it out. And who can blame her?
As she talked about the first time she and Larry went on a date, I could almost see him standing on the driveway in front of us, waiting for her to arrive next to his old Cadillac.
"It was gravel then," she said, laughing. She still misses him so much it hurts.
These days, she mostly stays at home, though she's an active member of five organizations. Instead, the community comes to her, whether it's cops, who still look out for her, or self-admitted gang members, who still look out for her, too.
"Our neighbors have been very protective," she said. "I feel very safe."
Our conversation ended before I wanted it to. The sun had already dipped below the mountains, and Lois told me she had paperwork to do.
I stood up, but she stopped me. The riots! The reason I'd stopped by in the first place. In a life as colorful as Mrs. Bolden's, the chaos a few streets north was but a blip in the timeline.
"Rodney King, what happened to him is what caused the riots. That's all I can tell you. The one good thing that they've done is to have them wear those cameras," she said, pointing to her collarbone, where a body camera would be — right above her heart.
Vegas Vice appears every other Saturday. Contact Rachel Crosby at rcrosby@reviewjournal.com or 702-387-5290. Follow @rachelacrosby on Twitter.