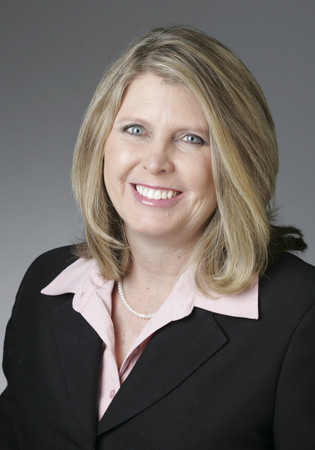 A pre-speech video that featured North Las Vegas Mayor Shari Buck as a business suit-clad gardener literally planting a "seed of hope" outside City Hall set the tone for her first State of the City address Thursday.
Despite the city's financial woes, Buck focused on the positive during her 25-minute speech to hundreds gathered at Texas Station.
She quoted Gandhi and Josh Groban, thanking the audience members for being willing to "be the change" they want to see in the world.
"I know that the government cannot solve every problem," the mayor said. "But today, I have hope."
Buck touted such projects as the $240 million wastewater treatment facility under construction at Carey Avenue just south of Nellis Air Force Base and the $400 million veterans hospital near Pecos Road and the northern Las Vegas Beltway — expected to be complete in 2012 — that together are expected to bring thousands of jobs to North Las Vegas.
She spoke about the $132 million City Hall complex under construction on Las Vegas Boulevard North near Civic Center Drive and the new $9.4 million fire station planned for a portion of City View Park, on Cheyenne Avenue at North Fifth Street.
Buck didn't mention that the City Council on Wednesday voted to delay the opening of the fire station and use furniture and equipment it already owns to outfit the new City Hall to save money. The city still has an additional $33.4 million to trim to make it through fiscal year 2011. Layoffs are likely.
"There's no doubt we have difficult decisions ahead," Buck said.
Buck insisted economic recovery is beginning in the city.
"It's true that if we look around, it's hard to see everything that is really going on around us," she said. "But from where I'm standing, it looks like things are coming together."