North Las Vegas has high hopes for shared services agreement
October 10, 2013 - 8:15 pm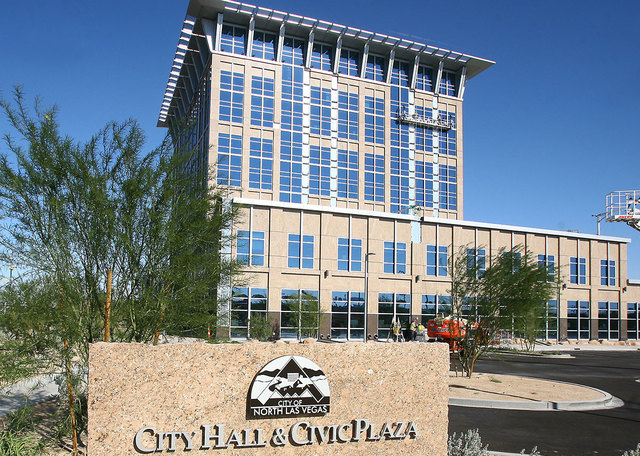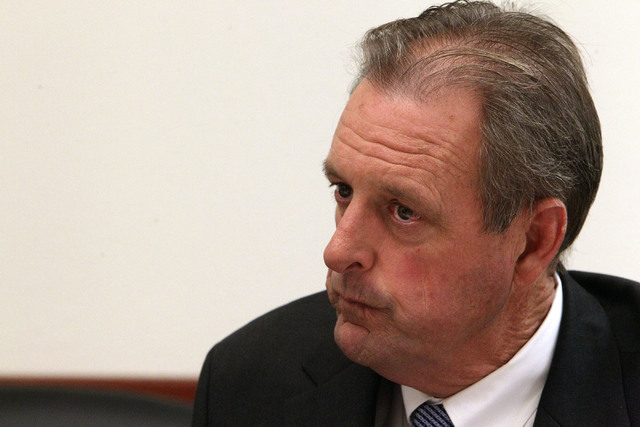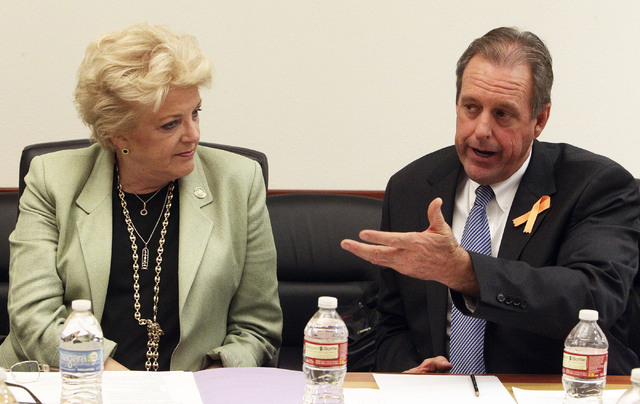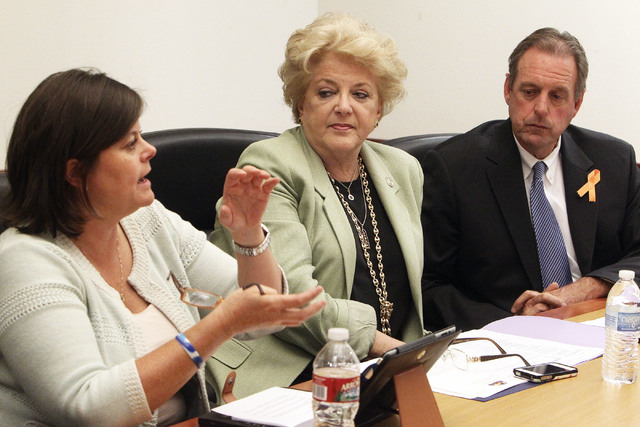 The city of Las Vegas is coming to the aid of its economic ailing neighbor to the north with staff time and energy as well as money to hire a financial analysis firm.
Officials in the recession-racked city of North Las Vegas hope a preliminary agreement announced with the much larger city of Las Vegas on Thursday will lead to permanently shared services at a dozen municipal agencies, a move that could save the city millions of dollars in annual staff and administrative costs.
First-term North Las Vegas Mayor John Lee said the only item that won't be considered is consolidation of the two cities, and indicated that police and fire suppression services are not likely to be combined.
His city plans to retain a program that sends its inmates to the Las Vegas Detention Center under a 2011 shared jail services agreement, and keep working closely with the Las Vegas Fire Department and Metropolitan Police Department on fire, medical and police emergency calls as needed.
"There's a lot of things we mutually have in common here and for us to utilize each other's strengths, that's our goal," Lee said at a meeting of the Las Vegas Review-Journal editorial board attended by officials from both cities. "Together the two of us are going to come together to save some money.
"I'm thinking five or 10 years from now. My goal is not to get out of the situation at the moment, but to be successful over the next five or 10 years. … This is a forward-looking decision here," he said.
A six-month management consulting agreement announced this week aims to find the best spots for digging up efficiency measures and cost savings in both cities, citing city libraries, parks and animal control services as possible jumping-off points for a longer-term shared services agreement.
Nine other departments, including finance, business licensing and redevelopment, also made their way onto a short list of 12 likely shared services targets.
With thousands of undeveloped acres and only two full-time staffers to promote their development, North Las Vegas officials said they would like to see the city's economic development team join forces with a better-staffed team of economic growth cheerleaders in Las Vegas.
For those north of Carey Avenue, in a city that flirted with bankruptcy in the summer, similar moves could eventually mean the difference between fiscal solvency or a state takeover.
For their neighbors to the south, it could be just good business.
"It only makes sense for our two cities to explore opportunities to share services," said Las Vegas Mayor Carolyn Goodman. "I am a big supporter of sharing services where we can because everyone comes out the winner — especially our taxpayers."
Former North Las Vegas Councilman Richard Cherchio can remember similar shared jail services talks between the municipal neighbors during his time on the council in 2011.
Then as now, he said, residents' concerns will likely hinge on preserving the city's identity.
"That was a horrendous time, we kind of got hammered on that (shared jail services) agreement," Cherchio said. "There are different thoughts on the need for a jail (in North Las Vegas) and different thoughts on shared services, but my view is that we're just playing catch-up on something that should have been done five or 10 years ago.
"The border between the two cities is just a name on the street. In reality, we serve the same people."
Adoption of a more permanent shared services deal would need approval from both city councils pending recommendations from a citizens advisory board that is being formed to oversee the exploratory agreement unveiled Thursday.
Former Rep. Shelly Berkley, Las Vegas Metro Chamber of Commerce President Kristin McMillan and Nevada Taxpayers Association President Carole Vilardo have all been tapped to serve as appointees to the 11-member citizens oversight panel, which goes before both city councils for final approval Nov. 6.
Officials said this board will hold its meetings in public and post meetings, as required by the state's open meeting law. It also will hold public hearings to gather comments from local residents.
City of Las Vegas officials have also commissioned an independent financial analysis of North Las Vegas to be conducted before council members can weigh a longer term deal. The cost of the analyst they plan to use wasn't available Thursday.
Las Vegas City Manager Betsy Fretwell will head a management team charged with facilitating the cross-pollination of city staffers and resources under the trial agreement.
Former Clark County Manager Thom Reilly will work as an independent consultant paid by the city of North Las Vegas as part of the deal.
Las Vegas' total population is 596,424, according to the latest estimates from the U.S. Census Bureau. North Las Vegas' population is 223,491.
Contact reporter James DeHaven at 702-477-3839 or jdehaven@viewnews.com.