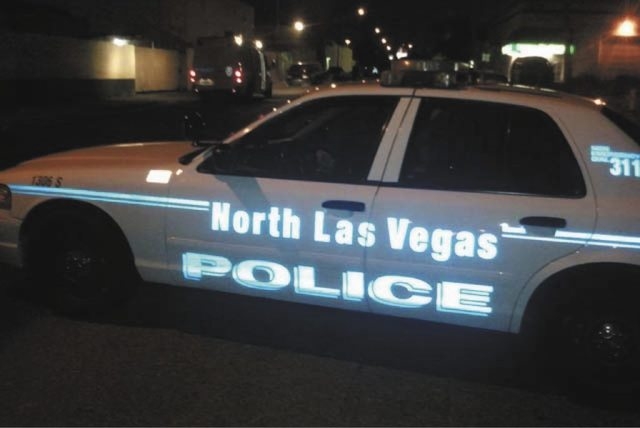 A North Las Vegas police officer was released from the hospital Monday morning after being hit by a car Sunday night.
The officer was on his motorcycle traveling north on Martin Luther King Boulevard when a Saturn that was stopped at a red light on Cheyenne Avenue entered the intersection around 9:30 p.m., according to officer Chrissie Coon.
The Saturn was stopped at the red light for several seconds before driving into the intersection, she said.
The officer was taken to the hospital with injuries that were not life-threatening.
Contact reporter Steven Slivka at sslivka@reviewjournal.com. Follow @StevenSlivka on Twitter.