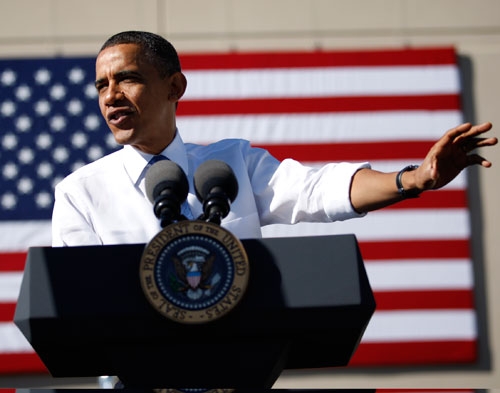 CHARLOTTE, N.C.- President Barack Obama plans to campaign Wednesday in Las Vegas as the White House race heats up following the Democratic and Republican national conventions.
No details were immediately available for the "grass-roots event" in the battleground state.
The visit is part of a two-state swing, including to Colorado on Thursday, the campaign said.
The news of Obama's 14th visit to Nevada as president came on the same day he was accepting the formal nomination Thursday at the Democratic National Convention.
In his speech, Obama asked for more time to get the country back on a healthy economic path after years of recession that began during the Bush administration.
"The truth is, it will take more than a few years for us to solve challenges that have built up over decades," Obama said in speech excerpts released by his campaign.
Nevada has the highest unemployment rate in the nation at 12 percent. The Silver State and Colorado are two battlegrounds states in play in the race between Obama and his GOP challenger, Mitt Romney.
Romney's vice presidential running mate Wisconsin Congressman Paul Ryan is scheduled to campaign in Reno on Friday at a trucking company. The Romney campaign said the former Massachusetts governor would be returning to Nevada to campaign soon, too, with the Nov. 6 two months away.
Contact reporter Laura Myers at lmyers@reviewjournal.com or 702-387-2919. Follow her on Twitter @lmyerslvrj.