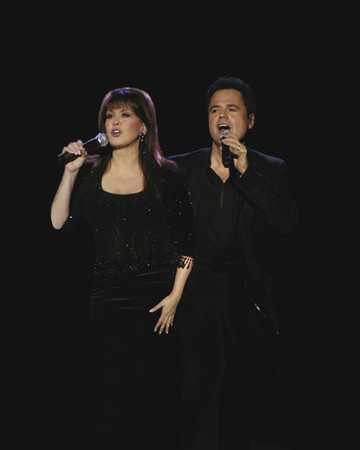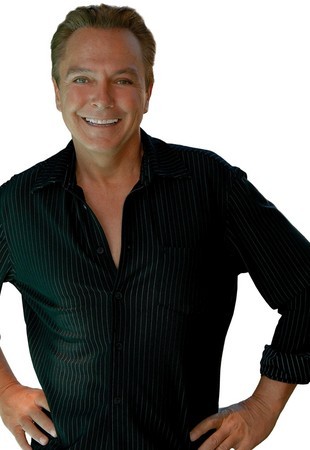 Monday could be D-Day for Don Marrandino, president of Harrah's Las Vegas and Flamingo Las Vegas, and for Flamingo headliner Donny Osmond.
There's word that Marrandino's rumored move to Harrah's Atlantic City, in a major role, could be confirmed Monday, as well as Osmond's participation in this season of ABC TV's "Dancing With the Stars."
Marrandino, 50, grew up near Atlantic City. He's been a top executive at Las Vegas resorts since the 1990s.
Osmond would be following in the footsteps of his sister, Marie, who finished third two years ago in "Dancing" behind race car driver Helio Castroneves and the Spice Girls' Melanie Brown.
DAVID CASSIDY UPDATE
Former Las Vegas headliner David Cassidy has gone full circle.
Cassidy, who starred in the hit TV series "The Partridge Family," has launched his ABC Family channel show "Ruby & the Rockits."
Cassidy told the KKLZ-FM, 96.3 morning show team of Mike O'Brian, Jim Tofte and Charly Kayle that he's essentially "playing himself as a former rock star dad who's getting to know his daughter."
Cassidy said he misses living in Las Vegas, where he played the lead in "EFX" (MGM Grand) and "At the Copa" (Rio). But he's "having a blast," he said, working with brothers Shawn, Patrick and Ryan. They are all behind the scenes on the new show.
In 1970, David Cassidy's No. 1 hit, "I Think I Love You," sold over 5 million copies, beating out The Beatles' "Let It Be."
Paul McCartney was Cassidy's hero "and the reason I picked up a guitar. I took no pleasure in beating him out in that category."
Cassidy later got to jam with McCartney before his first Wings tour, and it was "one of the true highlights of my life."
Asked why there were two drummers on the Partridge Family band, Cassidy said, "Well, little Jeremy Gelbwaks was let go 'cause he was a shin-whacker. … He liked to kick all of us in the shins."
Gelbwaks left after one season.
THE SCENE AND HEARD
MGM Mirage, intent on closing on hundreds of condo sales as CityCenter nears completion, is offering 30 percent discounts and in-house financing, according to a source close to the project. Until recently, MGM Mirage had resisted discounts as the company chased financing to ensure a December-January opening. A Dec. 3 opening has been set. …
You've met our pups, Rumor and Scandal, in this space before. Here's a YouTube video of a vicious Rumor wreaking havoc at the Leggy Blonde's recent birthday party. We had no idea he hated balloons with such a passion. Check him out at: http://tinyurl.com/l8k99x.
SIGHTINGS
Music mogul Sean "Diddy" Combs, getting a Thursday tour of the Cleveland Clinic Lou Ruvo Center for Brain Health from founder Larry Ruvo. … Porn icon Ron Jeremy, in the audience for Bobby Slayton's comedy show (Tropicana) on Friday.
THE PUNCH LINE
"Happy hour is between 5 a.m. and 5:30 a.m." — From David Letterman's "Top Ten Signs You Are Staying at a Bad Resort."
Norm Clarke can be reached at 383-0244 or norm@reviewjournal.com. Find additional sightings and more online at www.normclarke.com.