Playboy models in state spotlight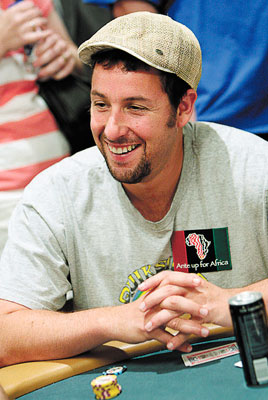 Don Chairez's campaign for the Nevada Supreme Court is getting some unwanted exposure: Photos of his 21-year-old daughter have surfaced on Playboy.com.
The story went public Wednesday when ESPN affiliate KWWN-AM, 1100, and several prominent sports Web sites reported that Monica Chairez, a Las Vegas model, had posed for Playboy.
It was the second political controversy in recent weeks involving a Playboy model.
The Nevada Appeal in Carson City published photos last week of Gov. Jim Gibbons embracing a woman and holding hands at the Reno Rodeo. Reports identified the woman as Leslie Durant, a former Playboy model who was married to Reno Mayor Pete Sferrazza in the mid-1980s.
Gibbons, who has been in a divorce battle with his wife, Dawn, told reporters that Durant was a longtime friend.
Angered that her Playboy connection was being aired, Chairez's daughter fired off threatening text messages to her ex-boyfriend, Pauly Howard. In an interview with Vegas Confidential, Howard said Monica Chairez and her boyfriend accused him of revealing her Playboy connection.
"I had nothing to do with it," said Howard, 31. "I have no control over the blogs. She's the one who posed. Being in Playboy has always been a dream of hers."
Howard, who said he dated Monica Chairez for about two years, said she threatened to file a restraining order against the radio station and create a Web site with embarrassing sexual details about the sports-talk host.
Don Chairez is a former Clark County District Court judge who lost a bid for state attorney general in 2006. A request for comment left on his telephone was not returned by deadline.
A former Clark County deputy district attorney from 1990 to 1994, he was appointed judge in 1994 by Gov. Bob Miller.
According to his Internet bio, Chairez "wasted no time" in taking the lead "when smut peddlers were creating a nuisance on the Las Vegas Strip."
The bio said Chairez "was the first to rule that the aggressive smut peddlers were trespassing on private property and were not exercising free speech protected by the First Amendment."
Chairez is one of four candidates running for the seat of retiring Supreme Court Justice William Maupin. An August primary will narrow the list to two, followed by a November runoff.
Howard said he and Chairez's daughter parted ways earlier this year when she "wanted to move in and get engaged."
SIGHTINGS
Adam Sandler, in town for Don Cheadle's Ante Up for Africa poker event at the World Series of Poker at the Rio, in a cabana Wednesday at the Palms Pools & Bungalows. Also at Cheadle's event: Matt Damon, Ben Affleck, Mekhi Phifer, Charles Barkley and Jason Alexander of "Seinfeld" fame. … Cheadle at Nove Italiano (Palms) on Tuesday. …
Sylvester Stallone and Gibbons, among dignitaries at Wednesday's topping-off of David Siegel's PH Towers by Westgate. A 50-foot American flag was unfurled atop the tower as Lee Greenwood sang his "God Bless the USA" and the national anthem. …
Cast members of the burlesque comedy "Bottom's Up," reuniting Wednesday at Bahama Breeze for the show's 50th anniversary. Among the attendees were four cast members who opened at the Adolphus Hotel in Dallas and later worked at Jack Ruby's strip club in 1963: Breck Wall, Sue Motsinger, David Harris and Jimmy Emerson. They arrived in Las Vegas in the late 1960s and worked at the Castaways, opposite Redd Foxx. …
At Blush (Wynn) on Tuesday for the first King of Clubs event: record producer Irv Gotti, actor Jason Statham and Planet Hollywood's Robert Earl. They were celebrating the birthday of Greg Jarmolowich, a managing partner at Privé nightclub at Planet Hollywood Resort. Earlier, Statham, who starred in many of Guy Ritchie's films, and local model Sarah Larson, George Clooney's ex, were seated together during dinner with friends at Simon at Palms Place. …
Rock 'n' roll impresario Don Kirshner, backstage with Bette Midler after her show Tuesday at The Colosseum (Caesars Palace). Joining Kirshner and his wife, Sheila, was movie director Jerry Bruckheimer, Yahoo chairman Terry Semel and local dealmaker Jack Wishna.
THE PUNCH LINE
"Stop drinking in the den; start drinking on the porch." – From David Letterman's Top Ten Summer Plans
Norm Clarke can be reached at (702) 383-0244 or norm@reviewjournal.com. Find additional sightings and more online at www.normclarke.com.