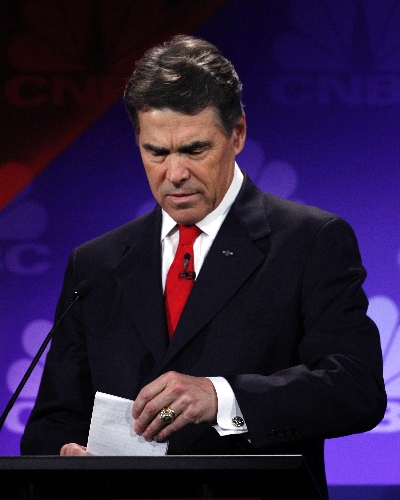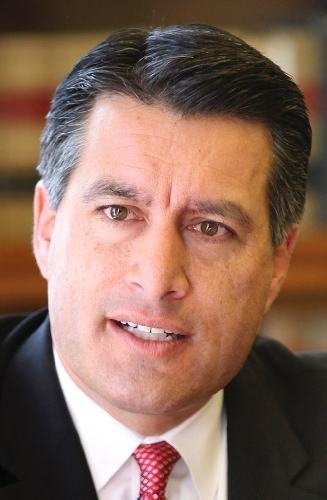 Steven Horsford stands to benefit from two big-draw Washington fundraisers this week being put on by Democratic House leaders and labor unions.
Horsford, majority leader of the state Senate, is seeking to jump to the U.S. House representing the state's new 4th Congressional District.
Tonight, Democratic Whip Steny Hoyer of Maryland, assistant Democratic leader James Clyburn of South Carolina and members of the Congressional Black Caucus are hosting a reception for Horsford at the Capitol Hill residence owned by lobbyist Tony Podesta.
Donations will range from $250 to $2,500.
On Wednesday, a hotel reception, for contributions of $1,000 to $5,000, is being sponsored by John Wilhelm, president of Culinary union parent Unite Here, and leaders of the Steelworkers, Communications Workers, Service Employees, Operating Engineers and Food and Commercial Workers unions.
Horsford faces state Sen. John Lee in the Democratic primary for the new district that encompasses parts of North Las Vegas, a part of Lyon County and rural White Pine, Nye, Mineral, Lincoln and Esmeralda counties.
Republican state Sen. Barbara Cegavske announced last Thursday she also plans to run for the seat.
— Steve Tetreault
SANDOVAL STILL BACKS PERRY
Texas Gov. Rick Perry's presidential aspirations may be falling as fast as his frequent verbal gaffes, but Gov. Brian Sandoval has yet to abandon him.
"I am still supporting Governor Perry," Sandoval said in response to questions Tuesday from reporters.
"I am hopeful. I have expectations he will" come to Nevada, added Sandoval, an early supporter of the Texas governor.
Sandoval said he does not support the so-called 9-9-9 tax plan advocated by GOP presidential candidate Herman Cain because "it would raise taxes on Nevadans."
Sandoval noted that Cain has revised his plan, but he is not sure how its current status would affect Nevada.
A day after Sandoval expressed his continued confidence in Perry, the Texas governor could not remember during a Republican presidential candidate debate the name of the third federal agency that he earlier said he wanted to abolish.
That has led to media members dubbing him "Oops" Perry. Perry ranked fifth among the eight Republican candidates in a McClatchy-Marist poll of Republicans released Friday. Only 8 percent supported him.
— Ed Vogel
NEW YEAR CAMPAIGNING
The new political year in Las Vegas will get off to a noteworthy start when former President Bill Clinton visits town to raise money for U.S. Senate hopeful Rep. Shelley Berkley.
Clinton will be the headliner at a Jan. 7 event, Berkley's campaign confirmed last week. No details have been disclosed, including the location or whether Clinton will appear at any public events while he is in Southern Nevada.
For the former president, who won Nevada in 1992 and 1996, it could be the start of another busy year on the campaign trail. In 2010 he made well more than 100 appearances for Democrats, rivaling President Barack Obama as a spark for activists and volunteers.
Clinton was in Las Vegas in June 2010 and again that October, urging the re-election of Sen. Harry Reid. In September he headed a rally and fundraiser for gubernatorial candidate Rory Reid.
Meanwhile, U.S. Sen. Dean Heller appears to be thinking ahead to how difficult it can be to grab seats at sports bars during the NCAA basketball tournament.
Heller, looking to keep his Senate seat against Berkley's challenge, is planning a "March Madness Weekend" fundraiser on March 16-17 at The Palazzo, according to a Republican Party event schedule obtained by the good-government Sunlight Foundation.
Asked if Heller is going to be holding court at upscale Lagasse's Stadium, his campaign adviser Mike Slanker said, "I honestly don't think that is all decided yet."
— Steve Tetreault
DAUGHTER ON HER OWN
His daughter's decision to run for the state Senate seat he held for 32 years doesn't mean former Sen. Joe Neal, D-North Las Vegas, will be rushing out to campaign on her behalf or advise her on issues.
No, Neal said he knows a father should give advice to adult children only when they ask for it or are in danger. His 39-year-old daughter, Assemblywoman Dina Neal, D-North Las Vegas, announced Thursday that she will run for her dad's longtime state Senate District 4 seat in Las Vegas and North Las Vegas.
"When she told me she might run, I said, 'That is up to you. You have to make up your own mind.' I don't intend to be active in her campaign unless she wants me to. I might do a little."
Neal did attend ceremonies in February in Carson City when his daughter was sworn in as a legislator, and he visited the capital city a couple of other times to attend events organized by state Sen. Valerie Wiener, D-Las Vegas.
All five of Neal's children grew up when he was active in the Legislature and observed what was happening.
"My kids participated with me," he said. "They sat around and heard a lot of stuff."
Like her father, Dina Neal attended Southern University in Baton Rouge, La., earning a bachelor's degree in political science and a law degree.
His other children, Charisse, Tania, Withania and Joseph, also attended Southern, as did his late wife, Estelle.
Neal intends to spend part of the winter in Georgia with a daughter who is a doctor.
Neal said his health is good, but he has arthritis in a knee and will be undergoing a hip replacement operation.
While out of politics, he continues to follow what is happening politically both in Carson City and Washington, D.C.
"It is getting nastier," said Neal, who made an unsuccessful bid for governor in 2002. "It's kind of sad. We should be making public policy for the betterment of our state and country."
— Ed Vogel
Contact Stephens Washington Bureau Chief Steve Tetreault at stetreault @stephensmedia.com or 202-783-1760. Contact Capital Bureau Chief Ed Vogel at evogel@reviewjournal.com or 775-687-3900.
Political Eye Blog