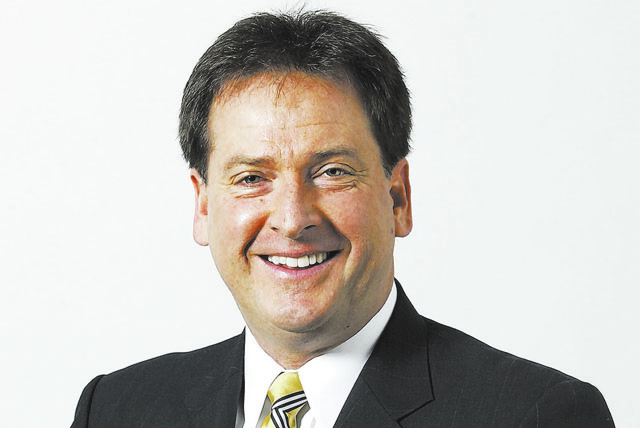 One of Las Vegas' competitors seeking to lure the 2016 Republican National Convention isn't taking Nevada's efforts lying down.
Last week the Kansas City Convention & Visitors Association announced the formation of the KC RNC 2016 Bid Task Force co-chaired by Kansas City, Mo., Mayor Sly James.
"After hosting the 2012 all-stars of Major League Baseball and 2013 Major League Soccer, we have shown that we have what it takes to host the RNC's all-stars," James said in the announcement. "Regional efforts of this magnitude are not new to us and we are particularly energized about this one."
The city of Kansas City recently submitted a letter to the Republican National Committee formalizing the region's intent to bid on the 2016 convention.
Jon Stephens, interim president and CEO of the convention association, said Kansas City has invested in its downtown to prepare for a convention of this size and magnitude.
"With over 30,000 hotel rooms at the ready, Kansas City has invested over $6 billion in redeveloping our downtown with world-class amenities, anchored by Sprint Center, one of the busiest and most state-of-the-art arenas in the country," he said.
Nevada officials announced last month the creation of the Nevada Host Committee Inc. to bring the event to Las Vegas.
Lt. Gov. Brian Krolicki, chairman of the committee, said Las Vegas is uniquely suited to host such an event.
"Las Vegas is the No. 1 convention destination in North America," he said when the committee was announced. "We do it better than anyone else in the country. We believe this is a tremendous opportunity for Las Vegas and all of Nevada."
Las Vegas hosted more than 21,000 conventions with 5 million attendees in 2012. It has been the No. 1 convention destination in North America for 19 years in a row. With nearly 150,000 hotel rooms, Las Vegas could have hosted all the attendees of the Tampa GOP Convention in Florida inside a one-mile radius and within a mile of the airport.
Officials in Salt Lake City and Phoenix have also expressed interest in hosting the event.
An announcement of which city will get the convention is expected in the spring of 2014.
— Sean Whaley
LESSON IN JUSTICE
Nevada Supreme Court justices in a surprising hour of candor on Thursday let government students from Yerington High School ask them any question they wanted.
First question? "How much do you make?" asked one boy.
"Base pay of $170,000 a year," responded Justice Jim Hardesty without hesitation.
But then he added that is probably less than many lawyers in private practice earn.
Justices also told the students that they spend sleepless nights thinking about the effects of their decisions.
Justices Ron Parraguirre, Michael Cherry and Hardesty all answered questions of students following a court hearing in the Jeanne Dini Cultural Center in Yerington. All three, former district judges, said their concern about their decisions was greatest during those years when they handled criminal cases.
Each also told of being woke up at 2 a.m. or 3 a.m. by police who wanted them to sign warrants.
"Did I wake you up?" apparently was the rather ridiculous question that police invariably would ask.
Cherry said he remembered a time when police arrived early in the morning when his young grandchildren were visiting.
"I told them I wouldn't sign unless they first turned on the police car siren and flashing lights," he said.
Each also said there have been times when they had a lot of sympathy for criminal defendants, but still convicted them because they had to follow the law.
"It is a stressful job," Hardesty said.
"We follow the law, but we can feel sorry," Cherry added.
— Ed Vogel
JOB RECOVERY GOING SLOW
In the midst of all the stories about Nevada's slow recovery is a little-mentioned fact that shows just how far the state still has to go: Just 27.9 percent of the jobs the state lost in the recession have been recovered.
Citing U.S. Bureau of Labor Statistics, state demographer Jeff Hardcastle noted in October that Nevada lost 186,500 jobs during the recession that began late in 2007 and had created just 52,000 jobs through June. Nevada's peak employment was 1,297,300 workers in May 2007 and bottomed out at 1,110,800 in September 2010.
"We are lagging behind other states in our recovery," Hardcastle said Nov. 7.
That was part of the reason that Hardcastle lowered his expectations of future population growth in Nevada by nearly 120,000 over the next 20 years, in comparison with estimates he issued in 2012.
The United States as a whole has regained 75 percent of the jobs it lost; California, 53.4 percent; Arizona, 43 percent; and Utah, 115 percent.
In an Employment Security Council meeting in October, state Chief Economist Bill Anderson estimated the state will gain 23,000 jobs this year, 26,000 in 2014 and 30,000 in 2015. Even with that, Anderson said it would be several years before the state reaches its previous employment peak.
While it appears likely that Gov. Brian Sandoval will achieve his goal that at least 50,000 private jobs will be created during his administration, Nevada still has a long way to go before becoming the boom state it had been for more than 20 years.
— Ed Vogel
Contact Capital Bureau Chief Ed Vogel at evogel@reviewjournal.com, 775-687-3901 or on Twitter at @edison vogel. Contact Capital Bureau reporter Sean Whaley at swhaley@reviewjournal.com or 775-687-3900. Follow him on Twitter @seanw801.