23M would lose health insurance under GOP bill, says report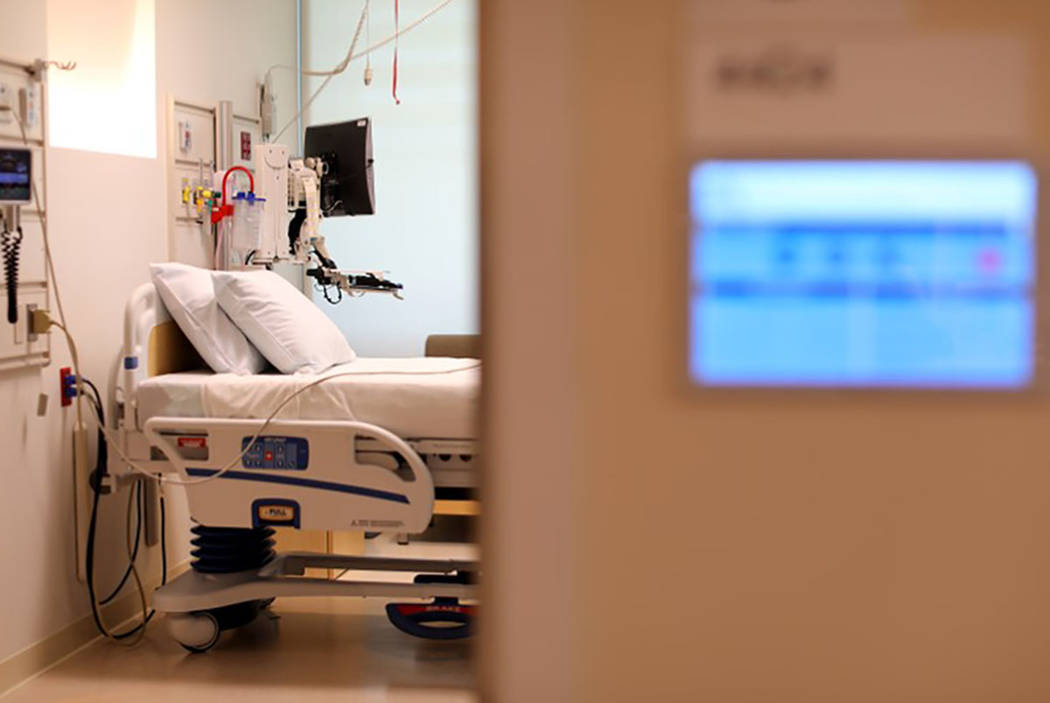 WASHINGTON — An estimated 23 million people would lose health coverage by 2026 under Republican legislation aimed at repealing Obamacare, a nonpartisan congressional agency said Wednesday in the first calculation of the new bill's potential impact.
The report from the Congressional Budget Office also said federal deficits would fall by $119 billion between 2017 and 2026 under the bill, which was approved this month by the Republican-dominated House of Representatives. The CBO score raises the stakes for Republican senators now working on their own version of the legislation.
House Republicans came under sharp criticism for passing the bill before the CBO could make its assessment. The Trump administration already has relied on the House bill's healthcare spending cuts in its proposed federal budget.
The bill is called the American Health Care Act and would fulfill a long-running Republican goal — repealing and replacing much of former President Barack Obama's 2010 Affordable Care Act, commonly called Obamacare. President Donald Trump, who made replacing it a key campaign promise in 2016, and other Republicans say Obamacare is too costly and creates unwarranted government interference in healthcare decisions.
Congress is aiming to pass the bill under a process called reconciliation, which requires only a simple majority of votes in the Senate, where Republicans hold a 52-48 majority, instead of 60 votes. Under those rules, all elements of the bill must have a direct budgetary impact or else they must be stricken from the legislation.
A group of 13 Republican senators led by Senate Majority Leader Mitch McConnell are expected to draft their own version of the healthcare bill in the coming months. McConnell, however, told Reuters on Wednesday he does not yet know how Republicans will have the necessary votes.
The CBO said federal deficits would fall by $119 billion between 2017 and 2026 under the Republican bill.
The bill would eliminate most Obamacare taxes that help subsidize private health coverage for individuals, roll back the government's Medicaid health plan for the poor and disabled and replace the law's income-based tax credits for buying medical coverage with credits based on age.
The new CBO score predicts the AHCA would cover 1 million more Americans than a previous version of the bill, which the agency estimated would have left 24 million more people uninsured than Obamacare in 2026.
In the weeks leading up to the House vote on May 4, two controversial amendments were added to the bill that ultimately helped secure its passage, including one that was added the day before the vote.
One amendment would allow states to opt out of a popular Obamacare provision that prevents insurers from charging people with pre-existing conditions higher rates, as well as one that required insurers to cover 10 essential health benefits such as maternity care and prescription drugs.
Another amendment allocates an additional $8 billion over five years to help people with pre-existing conditions cover medical costs.
Trump promised to repeal Obamacare immediately upon taking office in January but replacing the program that provided health insurance to 20 million people poses political risks.
Hospitals could lose significant revenue because far fewer people will have insurance and insurers are worried about the affordability of the tax structure and proposed major changes in Medicaid financing.
The Republicans' first attempt at undoing Obamacare resulted in a setback for the Trump agenda in March. Conservative and moderate Republican factions in the House were opposed to the initial legislation and the leadership decided not to put it up for a vote.
They found a consensus through the opt-out amendments on pre-existing conditions, which adds $8 billion for sufferers, and the essential health benefits and passed it on May 4.