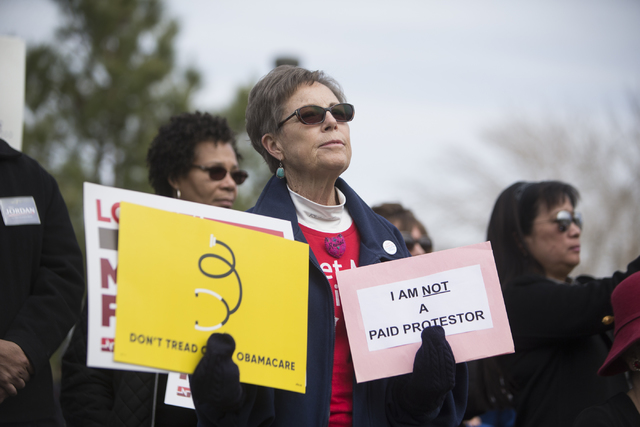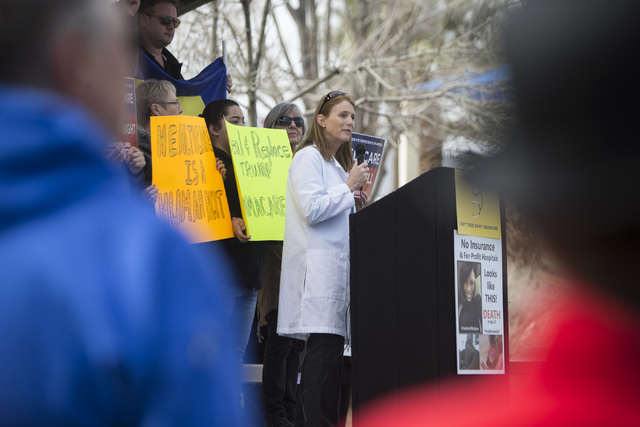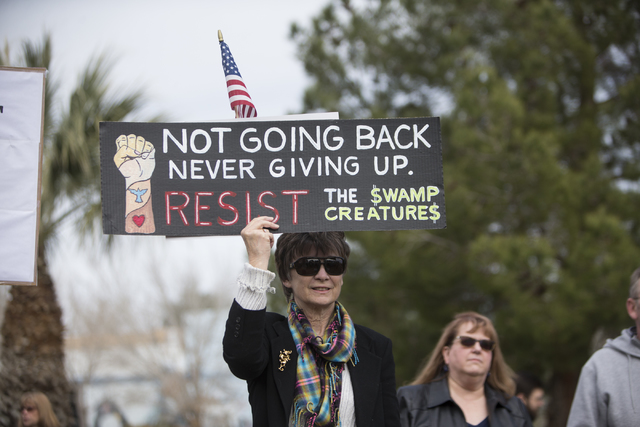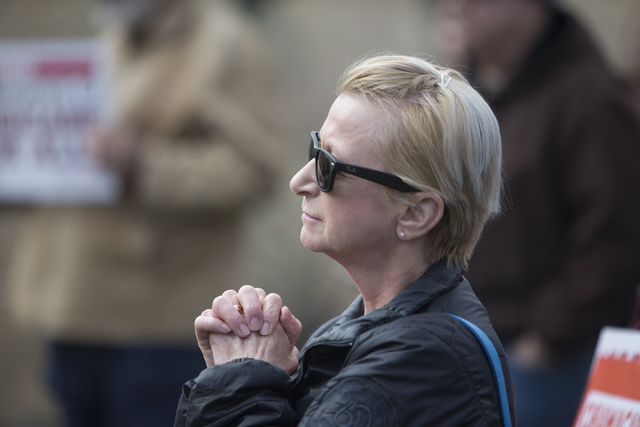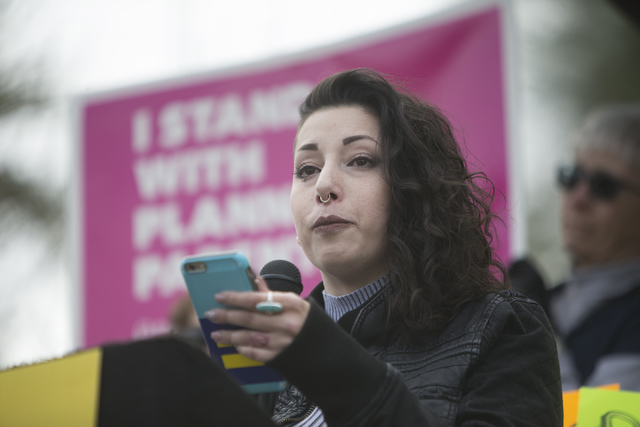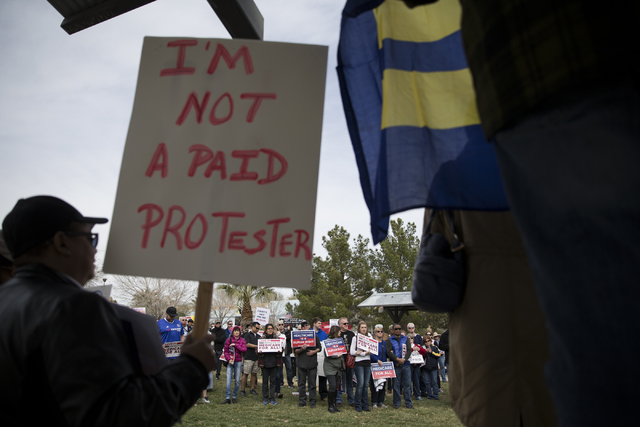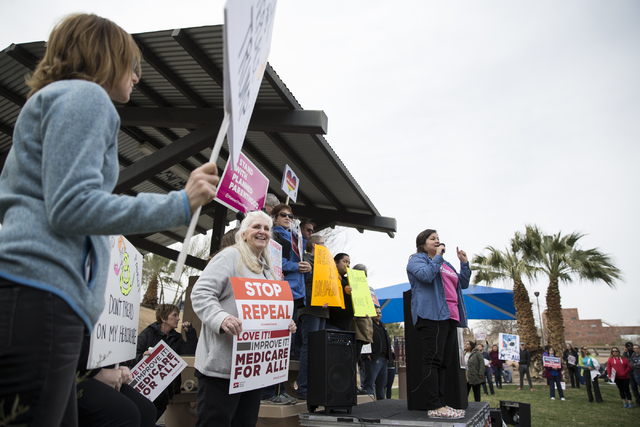 Shay Clements may have had scant experience in public speaking, but a family history in health care advocacy inspired her to tell her story.
Her grandfather, an Air Force colonel, and grandmother had fought for improved mental health coverage. And on Saturday morning, Clements, 23, stood atop a stage in a park next to the Old Mormon Fort at Las Vegas Boulevard and Washington Avenue.
She spoke in defense of former President Barack Obama's health care law, which she said allowed her to stay on her grandfather's insurance until age 26 and find coverage for complications from lupus, a disease causing the body's immune system to attack tissues and organs.
The disease killed her mother, who was 42, in 2010.
"We need each other," Clements told the crowd of about 75. "We are only as strong as our weakest man."
Clements and others had gathered to oppose efforts to challenge the health care law, also called "Obamacare." Rally participants called on Republican Sen. Dean Heller to oppose his party's efforts to change the law. The Las Vegas rally was one of more than 100 to take place nationwide Saturday.
The Affordable Care Act has critics. Lynn Armanino, president of the Southern Hills Republican Women's Club said some people newly insured thanks to the law are unable to take advantage of insurance thanks to high deductibles and premiums that still make patients pay out of pocket.
Although Republican leaders have long discussed repealing and replacing the health care law, the hope is that they are taking their time to ensure a new law fills holes in the current one, Armanino said.
"It's not an easy solution," she said. "I would be suspect with (President Donald) Trump's plan if he brought it out in 30 or 60 days … I would want to see him take six months to a year, come up with his revisions, and have them be good."
Back at the rally, Ryan Husain asked a volunteer whether he can share his story about the health care law at a future event.
Husain, 35, has Ehlers-Danlos syndrome, which causes stretchy, fragile skin and limits his movement. New coverage under the health care law allowed him to see doctors he couldn't before, he said, including a genes specialist.
Husain said the Trump administration's proposed health care and immigration policies have inspired him to speak out more than ever, Husain said.
"As a disabled Pakistani-American, I don't feel welcome in this country anymore," he said. "But among a group of protesters, I do."
Clements, who spoke onstage, said she's felt disappointed in a lack of advocacy from her age cohort. She said she hopes to start her own group focused on millennials.
"We need to get together," she said after her speech. "We need to listen to each other."
Contact Wade Tyler Millward at wmillward@reviewjournal.com or 702-383-4602. Follow @wademillward on Twitter.
RELATED
Sandoval says overhaul of Affordable Care Act remains a top concern for governors
Potential repeal of Affordable Care Act leaves uncertainty for Nevada lawmakers, budget
Think tank: 370,000 Nevadans could lose health insurance with repeal of Affordable Care Act
2 more providers agree to participate on Nevada's health insurance exchange
Nevada leaders want Heller to explain how key parts of ACA will be replaced if measure is repealed
Gov. Sandoval to Congress: States need say in future of health care