Lombardo appoints 2 new Las Vegas judges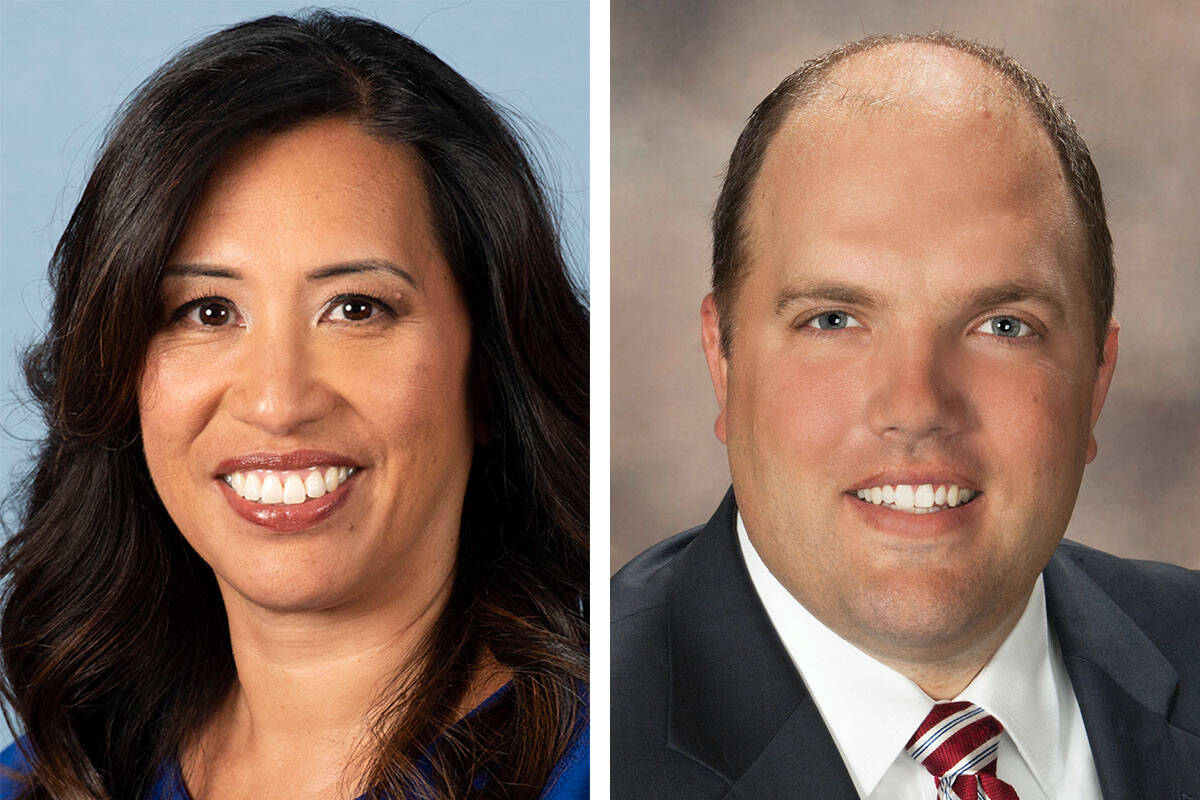 A former chief deputy district attorney and a litigator in private practice have been appointed to judgeships in the 8th Judicial District Court by Nevada Gov. Joe Lombardo.
Danielle "Pieper" Chio will serve on the bench in the Las Vegas court's Department 7 while Jacob Reynolds will wear the robes in Department 29.
"Danielle is an experienced prosecutor and Jacob is an expert civil litigator, and I'm grateful for their willingness to serve our state," Lombardo said in a prepared statement. "I'm confident that they will both use their experience and wisdom to serve their fellow Nevadans with the utmost fairness, honor, and integrity."
The vacancies arose after Department 7 Justice Linda Marie Bell was elected in November to the Nevada Supreme Court and Judge David Jones retired from Department 29.
Chio, who grew up in Hawaii, had an 18-year career as a prosecutor with the district attorney's office and as chief deputy once headed a group of lawyers who worked on gang crime cases. She earned her bachelor's degree at Whittier College in California and graduated from the University of the Pacific's McGeorge School of Law in Sacramento.
Chio ran unsuccessfully for election to the Las Vegas Justice Court in November. Longtime incumbent Justice of the Peace Joe Bonaventure won re-election.
Reynolds' background is in civil litigation, lately serving as chief legal officer at the private law firm Scholer & Sons, LLC in Las Vegas and before that Hutchison & Steffen, PLLC, including as partner and senior counsel, for nearly 15 years.
Reynolds, who has argued cases in state and federal courts, received his bachelor's and law degrees from Brigham Young University in Utah.
The governor's office said that three seats remain open in other departments in the 8th Judicial District Court.
Contact Jeff Burbank at jburbank@reviewjournal.com or 702-383-0382. Follow him @JeffBurbank2 on Twitter.