Minority hiring lags in projects paid for by Clark County fuel tax
Updated April 3, 2017 - 1:35 pm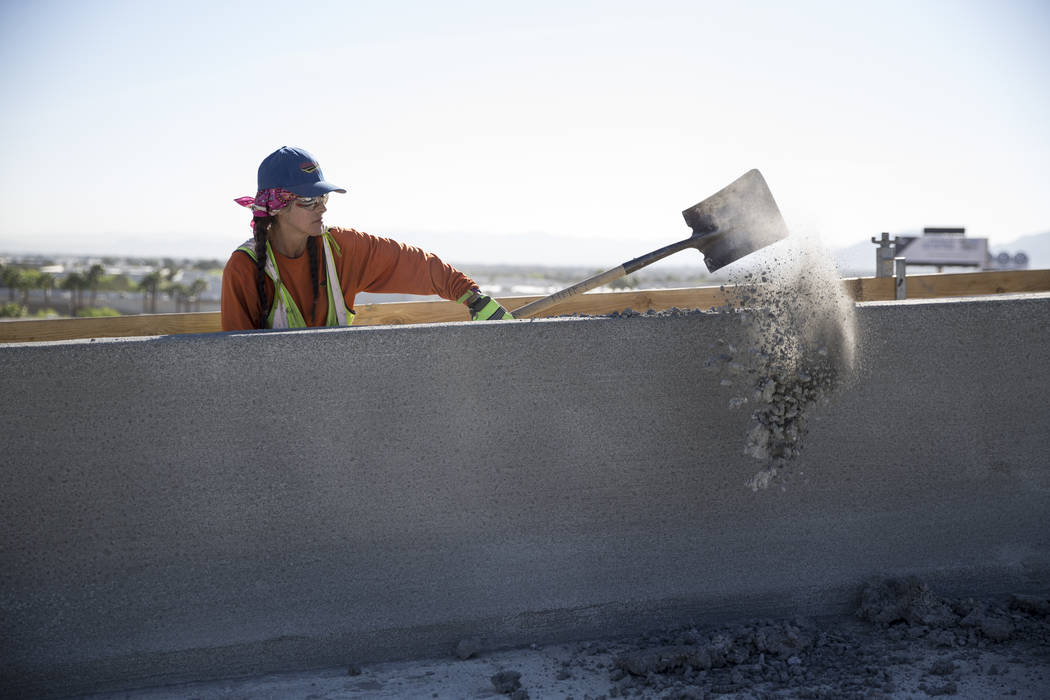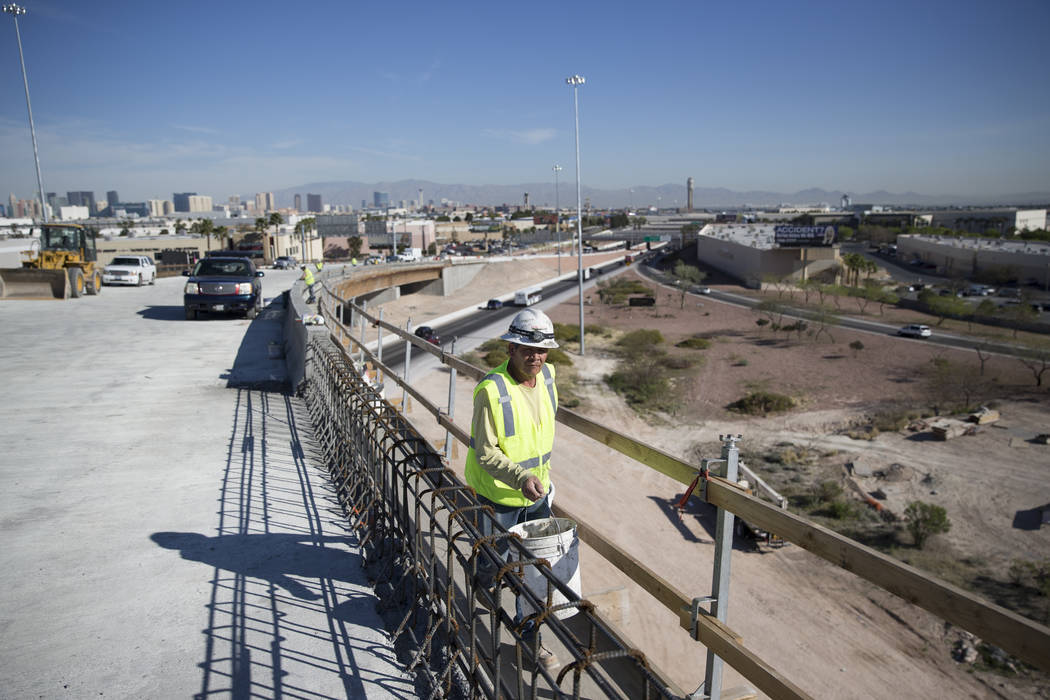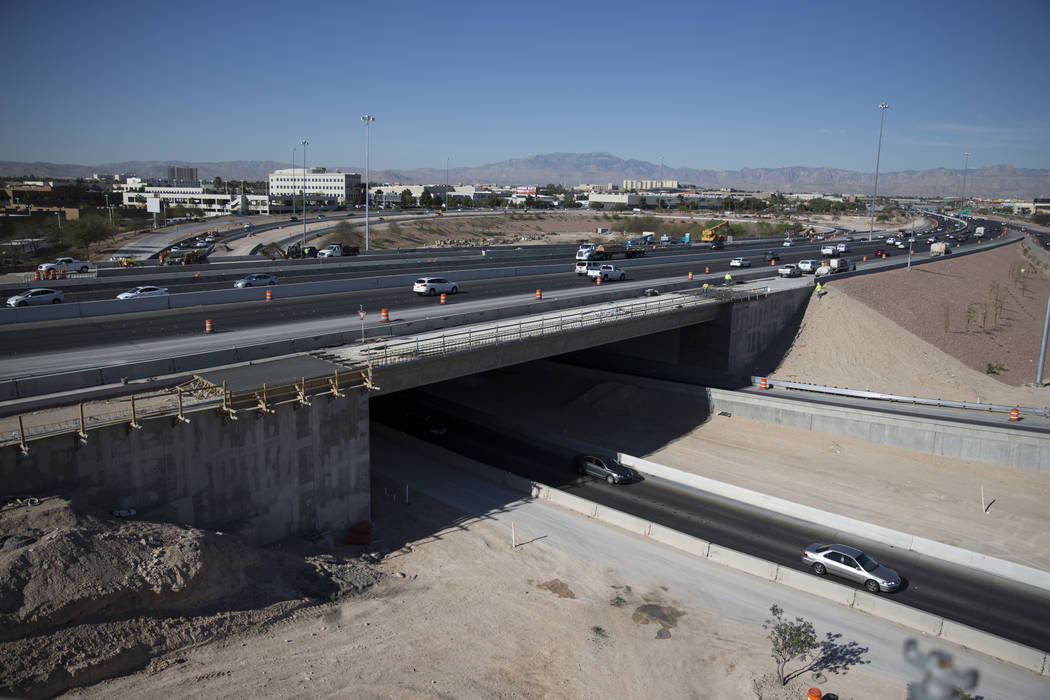 When Clark County commissioners gave the Regional Transportation Commission of Southern Nevada the green light in 2013 to fund transportation improvement projects with a fuel tax increase, the agency aimed to fulfill three promises:
Keep the ensuing jobs local, focus on hiring small businesses and put special emphasis on employing Clark County's racial minorities.
Consider two goals met. Almost half of the 166 project contracts awarded from 2014 through 2016 went to small businesses, and nearly all of the estimated 5,305 jobs created were given to locals.
But employing minorities is a work in progress, officials say.
While the three-year fuel tax generated more than 2.1 million hours of work over the last three years, only 4 percent of those hours went to African Americans and less than 1 percent went to Asians, according to payroll data compiled by the RTC.
In comparison, one-third of the work hours went to Hispanics. Almost half went to Caucasians.
At a public meeting last month, County Commissioner Lawrence Weekly, who is black, said he was "totally disgusted" to learn how little of the work African Americans have gotten.
"This is not a slice of a pie," he said. "This is not even a sliver."
Last year voters extended the fuel tax for another 10 years to fund an estimated 200 more transportation projects.
Investment for opportunity
In 2016, African Americans held about 6.5 percent of construction jobs in Clark County, according to U.S. Census Bureau data. Asians held about 4.6 percent.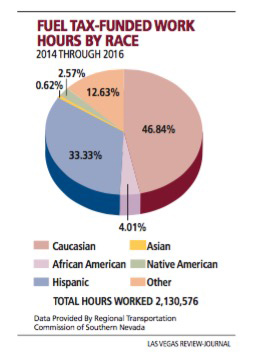 Shaundell Newsome, a marketing professional that RTC hired to conduct outreach, said most of Nevada's nine African American-owned construction firms specialize in building vertical structures — like homes and hotels — and were not equipped to take on major highway construction projects.
"If you don't have the bonding capacity, the proper insurance, the equipment, the personnel, it's extremely difficult to get on some of these jobs" Newsome said. " All of those things have to be there before you can even acquire a bid."
Urban Chamber of Commerce president Ken Evans said those firms were strapped for cash following the Great Recession and many owners did not have access to enough capital to take on the new projects.
"If you've made a fairly sizeable investment in people, equipment and other financial aspects. Those small projects may not pay off fast enough to justify the investment," Evans said.
Such was the case of THOR Construction, the state's largest African-American owned construction firm with more than 150 employees.
Founder and chairman Richard Copeland said his firm did not have the capital to be a general contractor on any of the major fuel tax-funded projects, so his staff spent three months getting a license to be a subcontractor for concrete work.
But THOR Construction has not worked on any of the projects, Copeland said. General contractors are encouraged but not required by the fuel tax law to hire minority-owned businesses, and Copeland said contractors tend to stick with the familiar.
"They're not going to increase their risk by using someone who is an unknown subcontractor to them," Copeland said.
"Given a chance to perform we should become one of the regular contractors they turn to for pricing and performance, but it just hasn't happened yet."
Workforce training
Two training programs were created to get more people accepted into the Laborers' Union Apprenticeship Program.
"You can't just go and hire a person off the street," RTC spokeswoman Angela Castro said. "It's skilled work."
Build Nevada, graduated eight people in September who then entered into construction trade programs.
DO IT 4 U! graduated 10 people in late 2016. Three of them are waiting for slots to open in the apprenticeship program and are guaranteed jobs with Las Vegas Paving Corporation after they complete 80 apprenticeship hours.
Evans said he sees progress being made, and he is focused on sustaining that progress for better long-term results.
"Objectively, we know there is definitely room for improvement," he said. "It would be nice if African Americans, for example, were represented in terms of employment or in terms of contractor business opportunities commensurate with their percentage in the overall population."
In Clark County, African Americans account for about 12 percent of the population and Asians account for about 10 percent, according to 2015 census data.
Asian Chamber of Commerce President Sonny Vinuya said his organization is trying to reach further into the Asian community to find workers.
"Looking at our member base, we just don't have a lot of Asians in that (construction) industry," he said. "We really have more on the medical side, business owners, such as (certified public accountants)."
Small gains
Some progress has been made.
Last year, about 4 percent of hours worked on fuel tax-funded projects went to African Americans. In 2014, their share was 3.6 percent.
"In the world of all the commitments that we've made, that may seem very low. But in fact that individual number is improving," RTC board chairman and county commissioner Larry Brown said. "It's up … which is a very strong message."
The share of hours that went to Asian workers, however, decreased from about 1.1 percent in 2014 to less than half that in 2016.
Weekly said the Hispanic community's success in getting construction work could be an example for other minority groups.
"Maybe instead of reinventing the wheel we need to see what others are doing to see the success they did and try to recreate that to better increase our numbers," he said.
Contact Michael Scott Davidson at sdavidson@reviewjournal.com or 702-477-3861. Follow @davidsonlvrj on Twitter.
ABOUT THE TAX
The road improvement projects that took place during the last three years were funded with a 10-cent fuel tax hike per gallon that took effect in 2014.
Through 2016 the tax raised about $411 million and funded 166 projects, according to the Regional Transportation Commission of Southern Nevada.
In November, Clark County voters approved a decade-long incremental fuel tax hike. By 2026 drivers will pay about 36.32 cents more per gallon, according to RTC projections.
The tax is expected to raise roughly $3 billion to pay for nearly 200 local road construction, maintenance and repair projects.
SUCCESS STORY
For Müller Construction, a minority-owned general contracting firm that formed in 2013, the fuel tax projects have been a golden opportunity.
The company's first project was building a fuel tax-funded bus shelter, and it has built more than 150 bus shelters for RTC since. Today, the company has construction contracts with UNLV, McCarran International Airport and Clark County, said J.D. Calhoun as vice president of marketing and sales.
Calhoun estimated about 70 percent of Müller Construction's subcontracts go to minority or women-owned businesses. The company had more than $2 million in projects awarded to it in the first quarter of 2017.
"Being given the opportunity to prove we can do the business was a real springboard for the company to get other projects," Calhoun said. "That's what's needed for small businesses, an opportunity."