Congress approves measure to end government shutdown
January 22, 2018 - 8:51 am
Updated January 22, 2018 - 5:59 pm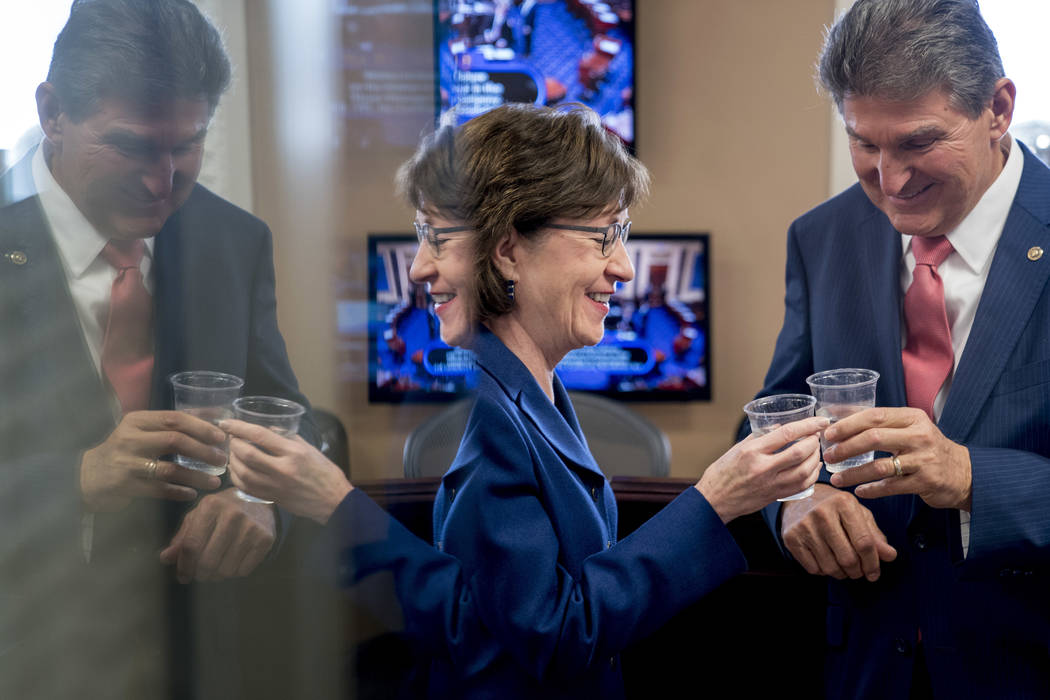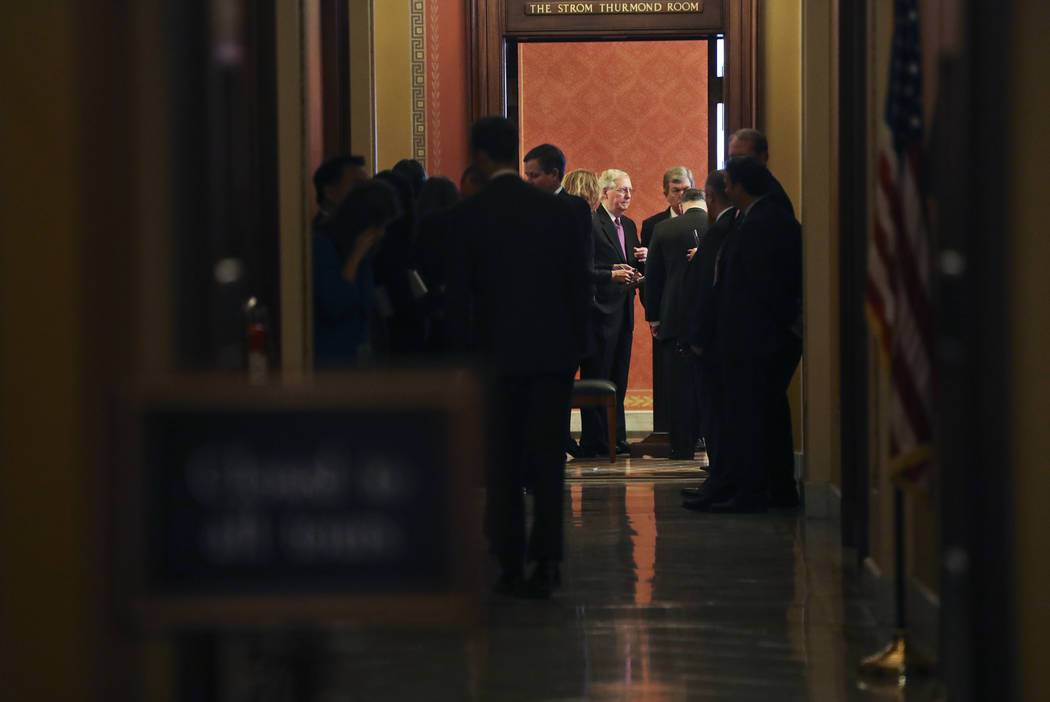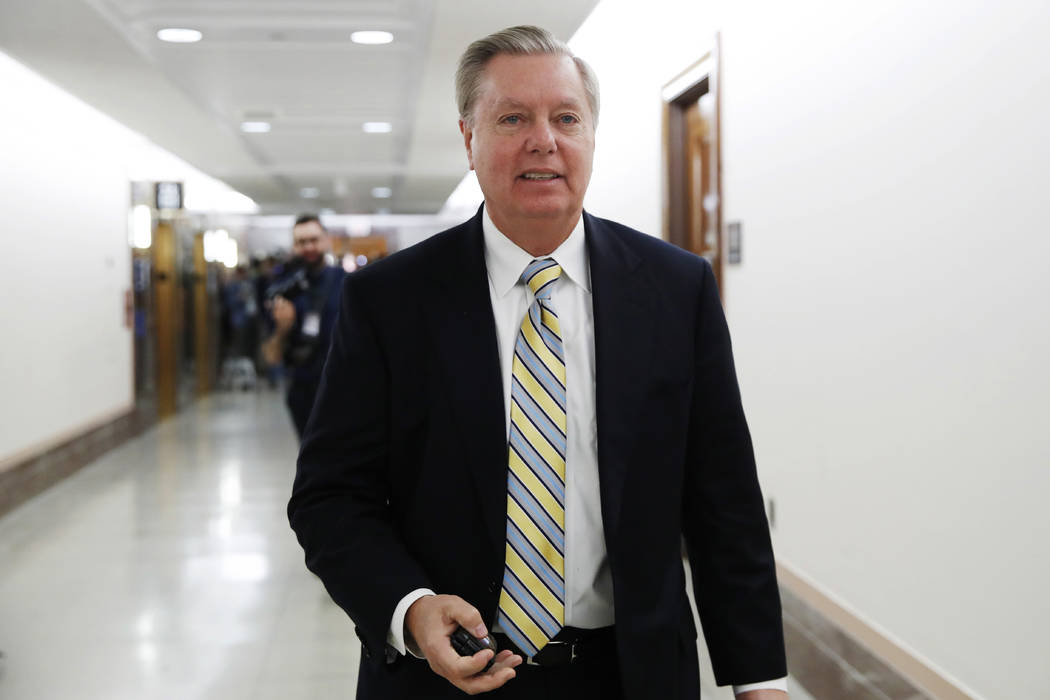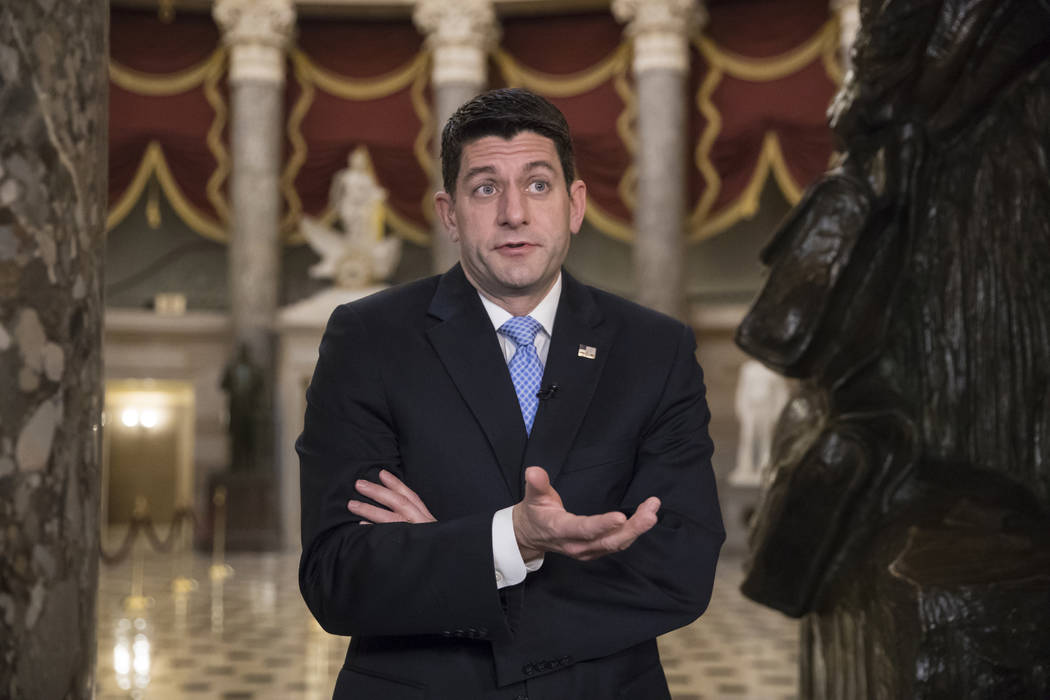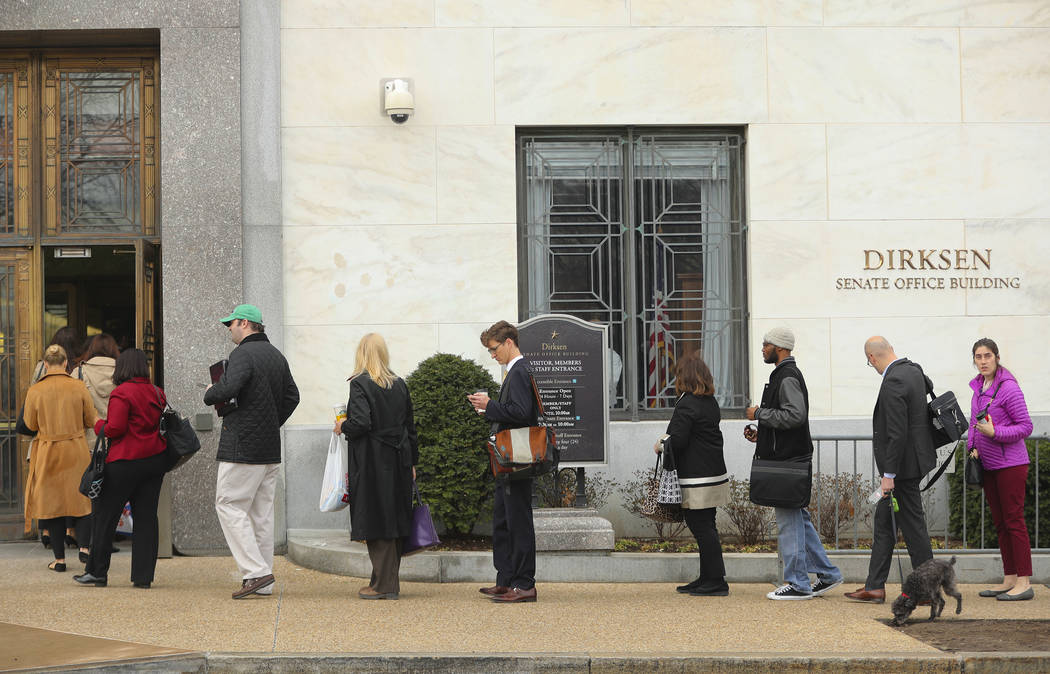 WASHINGTON — A three-day government shutdown ended Monday when Senate Democrats joined Republicans to pass a stopgap spending bill in exchange for a pledge to address the plight of undocumented immigrants brought into this country illegally.
Democrats blocked a temporary spending bill that funded the government until Feb. 16, but reached agreement with Senate Majority Leader Mitch McConnell, R-Ky., to extend funding until Feb. 8 and address the so-called Dreamers and prevent them from being deported.
The Senate voted 81-18 to advance the bill, ending a three-day filibuster. Sen. Dean Heller, R-Nev., voted yes on the measure. Sen. Catherine Cortez Masto, D-Nev., voted against it.
House lawmakers later approved the bill 266-150. The Nevada congressional delegation voted along party lines, with Democrats Dina Titus, Jacky Rosen and Ruben Kihuen voting against it. Rep. Mark Amodei, R-Nev., did not vote.
President Donald Trump issued a statement saying he was glad "Democrats have come to their senses." He signed the bill late Monday, clearing the way for government offices to reopen Tuesday.
He said he was open to discussion on immigration reform, but tamped down Democratic optimism that he would sign legislation that is not to his liking.
"We will make a long-term deal on immigration if and only if it's good for our country," Trump said.
The president stayed at the White House over the weekend instead of attending a planned party at his Florida resort celebrating his first year in office. Trump lambasted Democrats for closing the government over immigration.
'We need to move forward'
After a deal was reached in the Senate, Minority Leader Chuck Schumer, D-N.Y., took the floor and said that despite meetings at the White House, the president was ineffective in negotiating a compromise to open the government.
"The great deal-making president sat on the sideline," Schumer said.
McConnell, who also criticized Democrats for shutting down federal agencies over undocumented immigrants, said in remarks on the Senate floor Monday that he would agree to take up legislation addressing the issue.
"We need to move forward and the very first step, the very first step, is ending the shutdown," McConnell said.
A bipartisan group of senators wants legislation that would provide protections from deportation for roughly 800,000 undocumented immigrants brought into this country illegally, but previously shielded by the Deferred Action on Childhood Arrivals, or DACA, an Obama-era policy.
Trump ended the policy in September, but gave Congress until March to provide a legislative remedy to protect the Dreamers. In exchange, the president wants security measures and an end to the diversity lottery visa program.
There are about 16,000 undocumented immigrants in Nevada who were brought in illegally and eligible for protections under DACA legislation, a point made by Nevada's congressional Democrats.
White House spokeswoman Sarah Sanders said that while Trump supports a "permanent solution" for DACA recipients, she would not say that he supports a path to citizenship.
Sen. Dick Durbin, D-Ill., and Sen. Lindsey Graham, R-S.C., have filed the Dream Act in the Senate, which would provide a path to citizenship. Similar bills have been filed in the House.
Cortez Masto, a co-sponsor of the bill, said Trump manufactured the shutdown crisis by cancelling DACA, and she said McConnell cannot be counted on.
"Dreamers cannot wait," Cortez Masto said. "We must fight like hell to make sure that Senator McConnell keeps his promise."
17-day window
The new stopgap spending bill gives Congress 17 days to work out permanent spending caps for the military, homeland security and domestic spending, as well as legislation to address DACA recipients. The bill includes back pay for federal workers who were furloughed during the shutdown.
The bill also would reauthorize the Children's Health Insurance Program, which provides health care for 9 million children nationwide, including about 40,000 in Nevada.
It also postpones implementation of several Affordable Care Act taxes, including the "Cadillac tax," a levy on high-end insurance plans that is opposed by business and labor unions alike.
House Majority Leader Kevin McCarthy, R-Calif., said the only difference between the spending bill passed Monday and the previous bill filibustered by Senate Democrats was one week — it expires Feb. 8 instead of Feb. 16.
Republicans accused Democrats of bowing to the left-wing of their party.
"It's about time that Democrats came to their senses and made the decision to end their political games that led to the 'Schumer Shutdown'," Heller said.
The entire Nevada congressional delegation, Republicans and Democrats, had urged House and Senate leaders to reauthorize the CHIP program, which provides immunizations and health care for low-income children. Federal funding for Nevada CHIP programs was expected to expire in February.
Democrats accused Republicans of tacking CHIP reauthorization onto the spending bill to attract Democratic votes, pitting vulnerable children against undocumented immigrants.
Rosen said Republicans were playing partisan games, "holding up children's health insurance as a political pawn, and blocking bipartisan bills to protect Dreamers from coming to the floor."
In addition to DACA and CHIP, House Minority Leader Nancy Pelosi, D-Calif., said Democrats also wanted budget parity, more spending for domestic programs such as veterans health care and tackling the opioid epidemic in exchange for raised budget caps for the military and homeland security.
Contact Gary Martin at gmartin@reviewjournal.com or 202-662-7390. Follow @garymartindc on Twitter.
Senators voting no
Despite concessions, 18 senators, including Republicans Mike Lee of Utah and Rand Paul of Kentucky, voted against ending the filibuster. Rand and Lee are considered budget hawks.
Others who voted against ending the shutdown included several senators considered possible presidential hopefuls in 2020: Sen. Kirsten Gillibrand, D-N.Y.; Sen. Kamala Harris, D-Calif., Sen. Elizabeth Warren, D-Mass., Sen. Cory Booker, D-N.J., and Sen. Bernie Sanders, I-Vt.