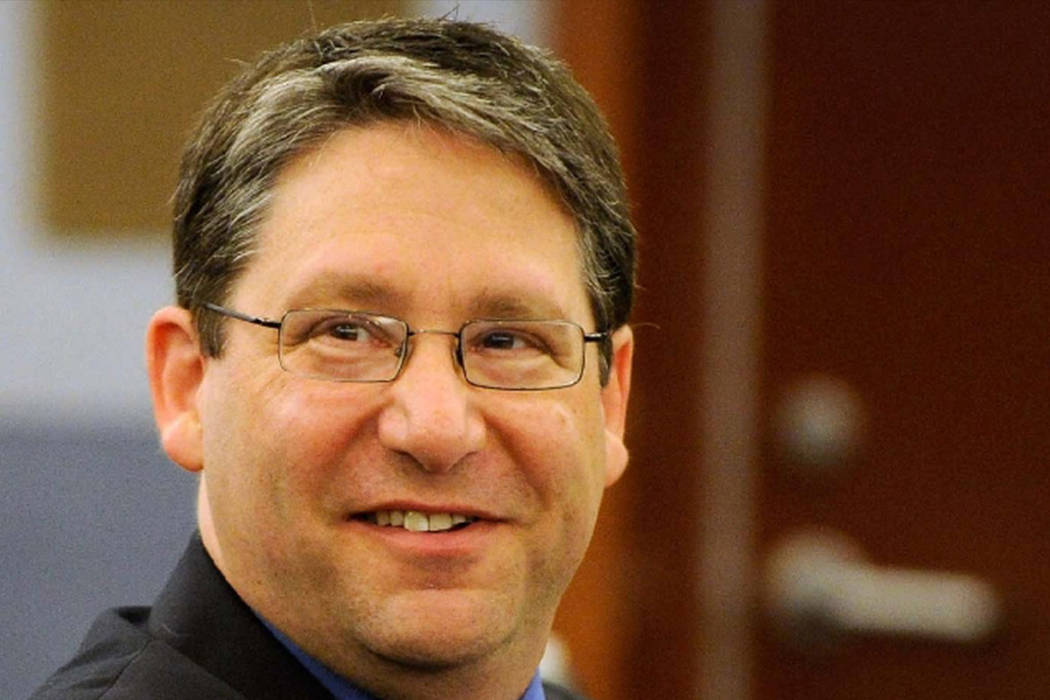 A former Nevada Assemblyman announced Monday that he would be running for state treasurer next year.
Andrew Martin, a Democrat and Certified Public Accountant, said in a Facebook post that he intends to run to replace Dan Schwartz, the Republican who is vacating the treasurer's seat to run for governor in 2018.
"It is with the greatest honor and pleasure that I announce my intention to file my candidacy for State Treasurer!" Martin, 53, wrote.
Republicans Bob Beers, a former state legislator and Las Vegas City Councilman, and Derek Uehara, who previously ran unsuccessfully for Henderson City Council, also are running for treasurer.
Martin served one term in the Nevada Assembly after winning a controversial election for the District 9 seat in 2012.
Martin's Republican opponent that year, Kelly Hurst, claimed Martin lived outside the district and cited photos from a private investigator that showed Martin plugging in his electric car at a house outside of District 9. Martin said the house was an office for his business, and that he lived in a condominium within the district.
District Judge Rob Bare ruled Martin ineligible to run for the seat on the eve of the election. But Martin's name remained on the ballot and he went on to defeat Hurst by a margin of 53-47 percent, and the Democrat-controlled Assembly picked Martin for the seat.
Martin ran for Nevada Controller in 2014 against Republican Ron Knecht, losing by a margin of 53-38 percent.
Contact Colton Lochhead at clochhead@reviewournal.com or 702-383-4638. Follow @ColtonLochhead on Twitter.