Improved surveillance caught Chinese balloon, White House says
February 6, 2023 - 11:31 am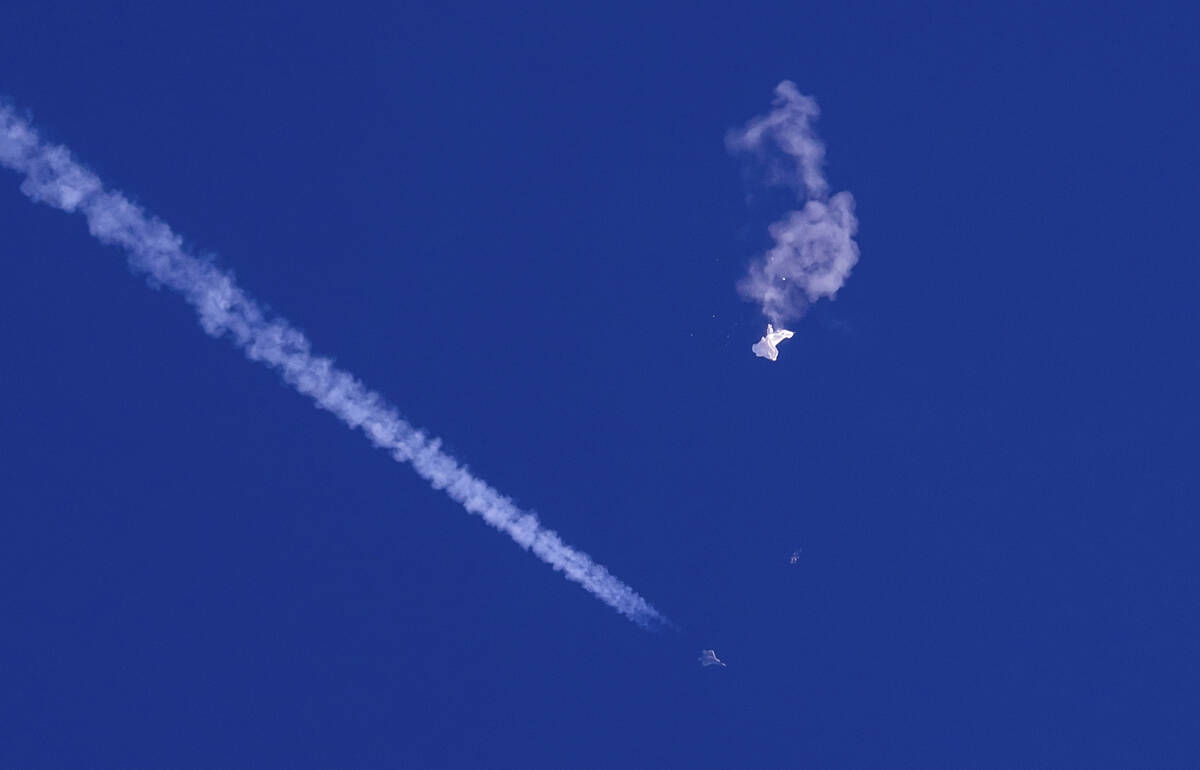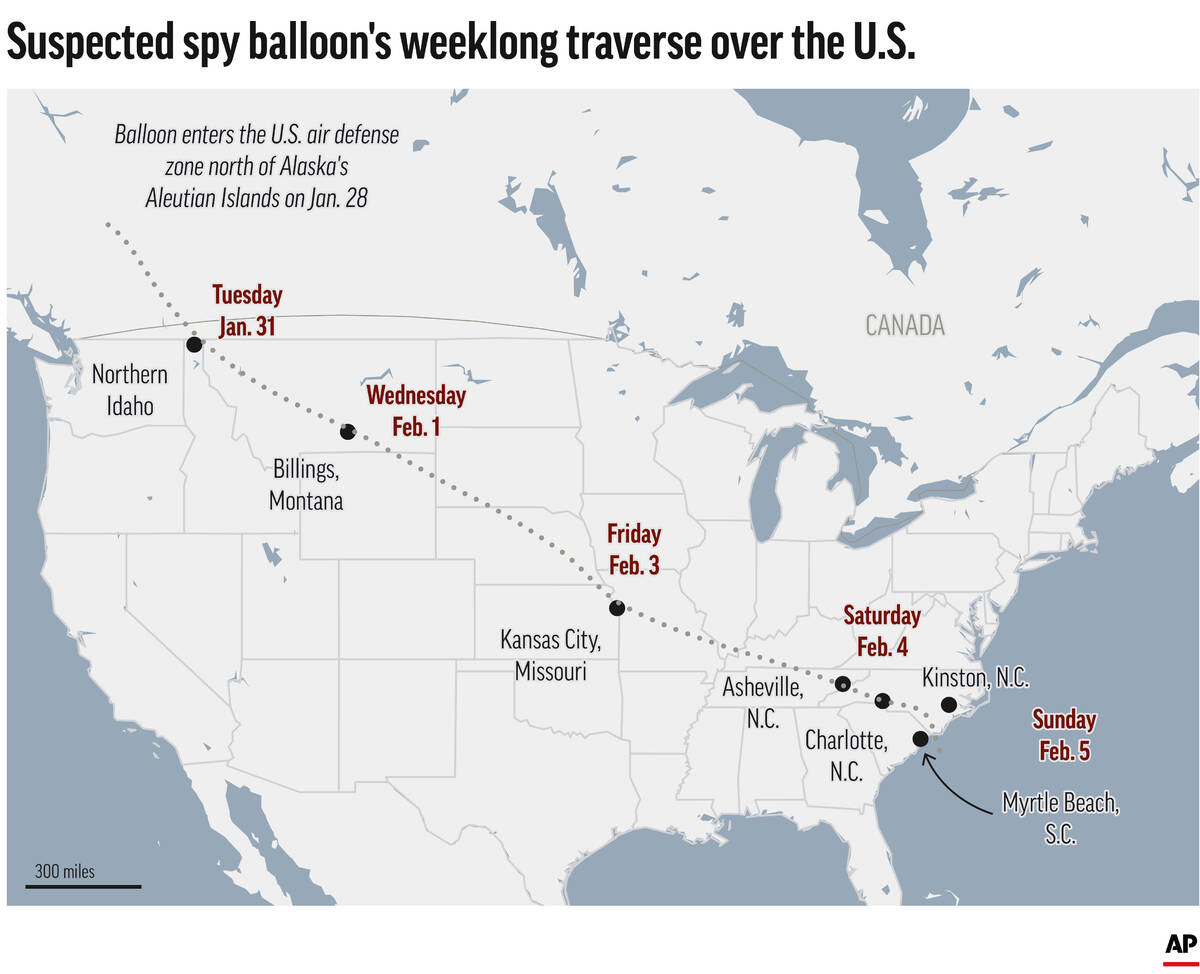 WASHINGTON — U.S. officials said Monday that improvements ordered by President Joe Biden to strengthen defenses against Chinese espionage helped identify last week's spy balloon — and determine that similar flights were conducted at multiple points during the Trump administration.
White House national security adviser Jake Sullivan said Monday that after Biden took office, the U.S. "enhanced our surveillance of our territorial airspace, we enhanced our capacity to be able to detect things that the Trump administration was unable to detect."
Speaking at the event hosted by the U.S. Global Leadership Coalition, Sullivan added that as part of those efforts "we were able to go back and look at the historical patterns" and uncover "multiple instances" during the Trump administration in which Chinese surveillance balloons traversed American airspace and territory.
Several Trump administration officials have have said they didn't learn of Chinese surveillance balloons during their tenures.
Before Monday, U.S. officials had said that at least three times during the Trump administration and at least one other time during Biden's time as president balloons have crossed American airspace, but not for this long.
Sullivan did not explain what specifically allowed the U.S. to detect and track the latest balloon where the previous administration might not have. Officials have said, without elaborating, that China has flown similar balloons over parts of five continents in recent years.
Sullivan defended Biden's decision to wait until the balloon was off the Carolina coastline before shooting it down, saying military advisers assessed that downing it over water "created a greater possibility that we could effectively exploit the wreckage than if it were shot down over land." Some GOP lawmakers have criticized the president for not shooting it down sooner, though Pentagon officials also warned of a potential risk to Americans on the ground.
Sullivan said the U.S. was "still piecing through" which Chinese officials knew what about the balloon when in Beijing and would not speak publicly yet about U.S. assessments about China's intentions flying it over the U.S.
Separately, White House National Security Council spokesman John Kirby told reporters on Monday that the U.S. military has begun collecting debris from the balloon.
He also confirmed that the White House has offered to brief key officials from the Trump administration but declined to name any that have been briefed.
Kirby firmly rejected Beijing's claim that the U.S. violated international law by shooting down the balloon.
"The United States, under President Biden's authority and orders acted in accordance with international law and in defense of our homeland and our sovereign airspace," Kirby said. "We were absolutely within our rights to bring down that balloon."