GOP candidates push to get out the vote in Las Vegas events
Updated May 30, 2018 - 7:24 pm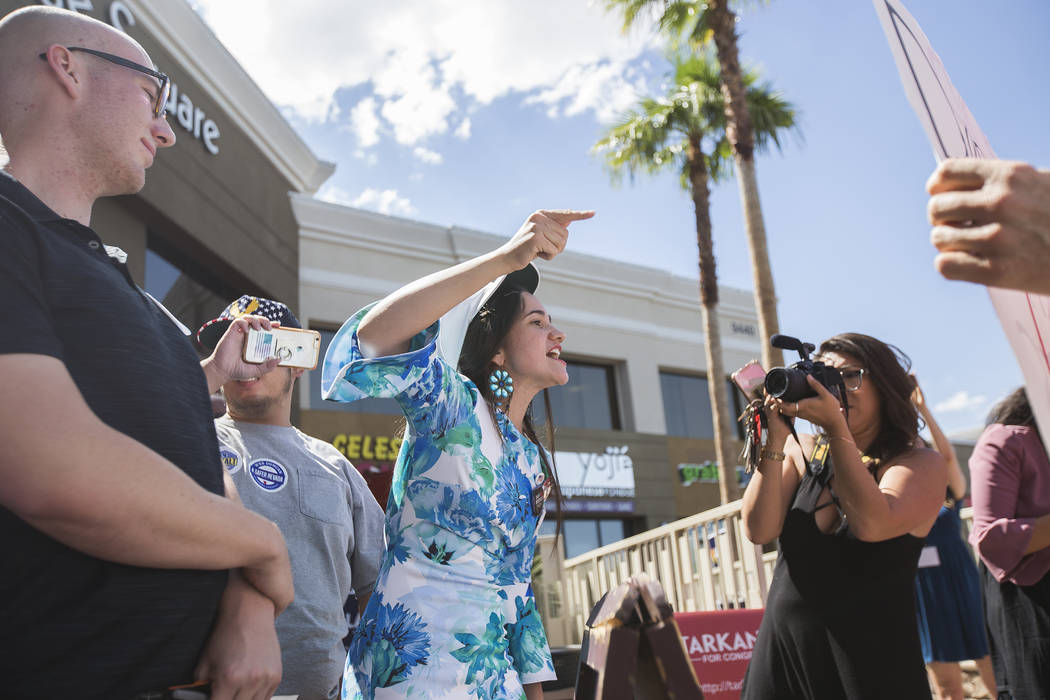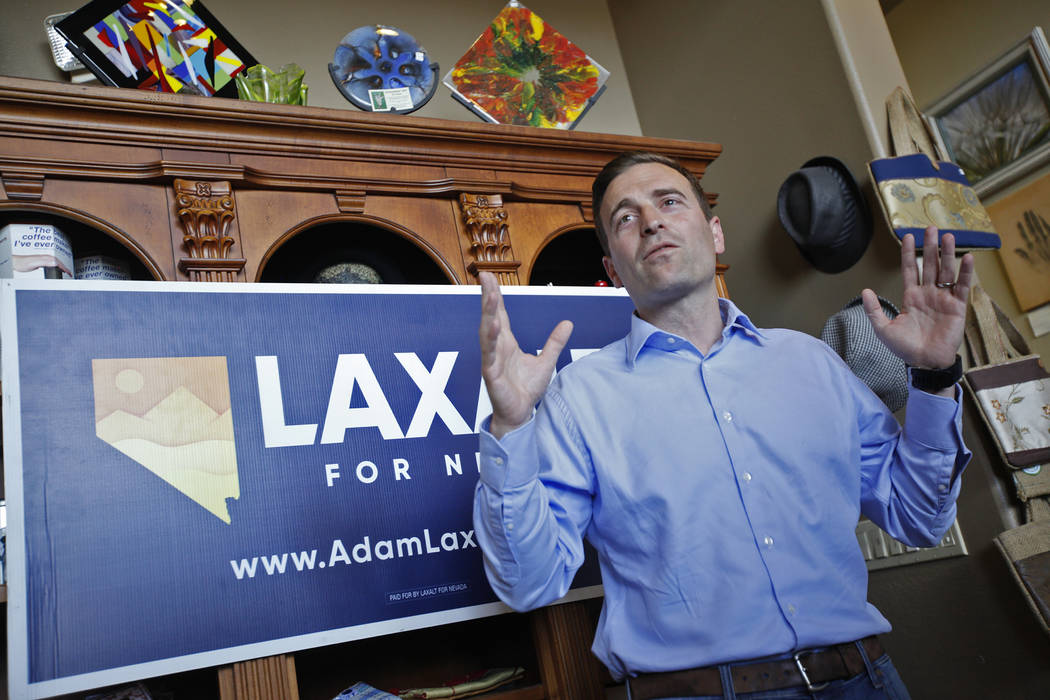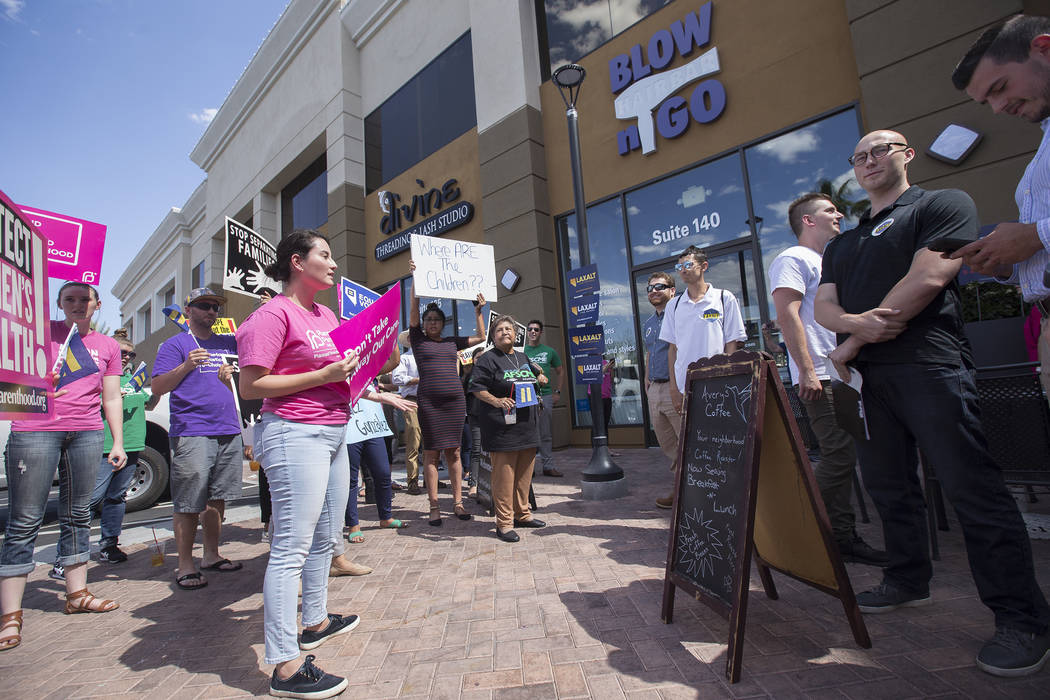 Republicans Adam Laxalt, Danny Tarkanian and Wes Duncan kicked off two get-out-the-vote events Wednesday in Las Vegas, but their efforts were greeted by protesters who swarmed the coffee shop where they gathered.
Demonstrators from labor unions, NARAL Pro-Choice Nevada, Planned Parenthood, the Human Rights Campaign and other groups paraded outside Avery's Coffee in Summerlin, where Laxalt and Tarkanian were speaking. They chanted, "When Laxalt says go away, we say no way," and "Laxalt, Laxalt, you can't hide, we can see your greedy side."
Laxalt, Nevada's attorney general, has been attacked by Democrats for his positions on immigration, abortion and gun control. Laxalt brushed off the protesters following the event Wednesday, saying, "It's a free country."
"People want to protest, they're entitled to do that," Laxalt said. "That's why I served in the military, so people have the right to say what they believe in. Obviously, it's unfortunate they used such extreme language, but that's their prerogative."
Laxalt clarified his position on a few issues Wednesday, telling reporters he supports repealing Gov. Brian Sandoval's commerce tax and giving Congress time to fix an Obama-era program that protects youth who were brought to U.S. illegally as children.
"I felt it was appropriate for the system to work itself out. This is a congressional problem they've created. We still hope there's some resolution to our entire system, as well as DACA," he said.
Republicans held events Wednesday at Avery's Coffee and at the party's Clark County headquarters to pump up voters. The group plans to hold events Thursday in Boulder City and Laughlin.
Tarkanian, who's running to represent Nevada's 3rd Congressional District, said the goal is to "energize the base" and to ensure Republican voters hit the polls in the June 12 primary election. Tarkanian dropped out of the U.S. Senate race in March at the request of President Donald Trump.
"I'm the candidate who fiercely and strongly believes in the America-first agenda, which President Trump campaigned on," Tarkanian said.
Other Republican candidates, including state Sen. Michael Roberson, urged GOP voters to motivate their friends and neighbors to go to the polls. The Senate minority leader, who is running for lieutenant governor, said the state's future is at stake and that he wants to turn a predicted "blue wave into a red tide."
Doing so will be an effort for Republicans, who trail in registration and early voting tallies. Democrats have submitted 49 percent of Nevada's approximately 34,000 early voting ballots. Republicans have turned in about 40 percent. Statewide, there were nearly 62,000 more registered Democrats than Republicans as of April.
Contact Ramona Giwargis at rgiwargis@reviewjournal.com or 702-380-4538. Follow @RamonaGiwargis on Twitter.