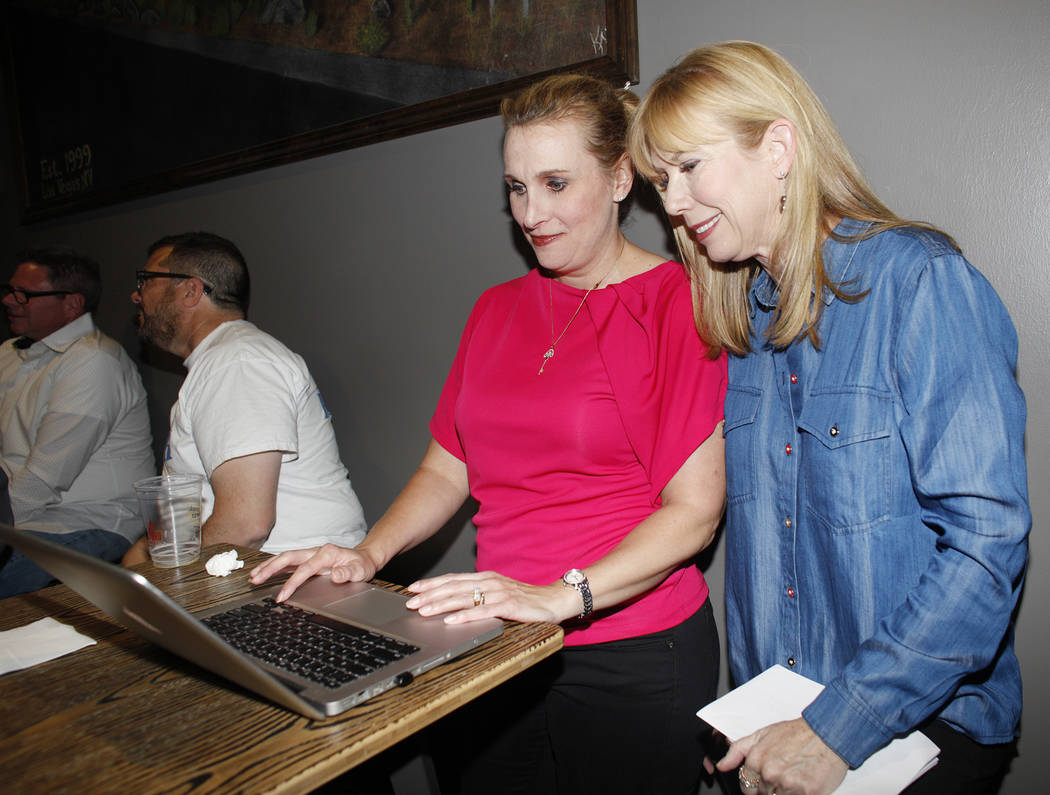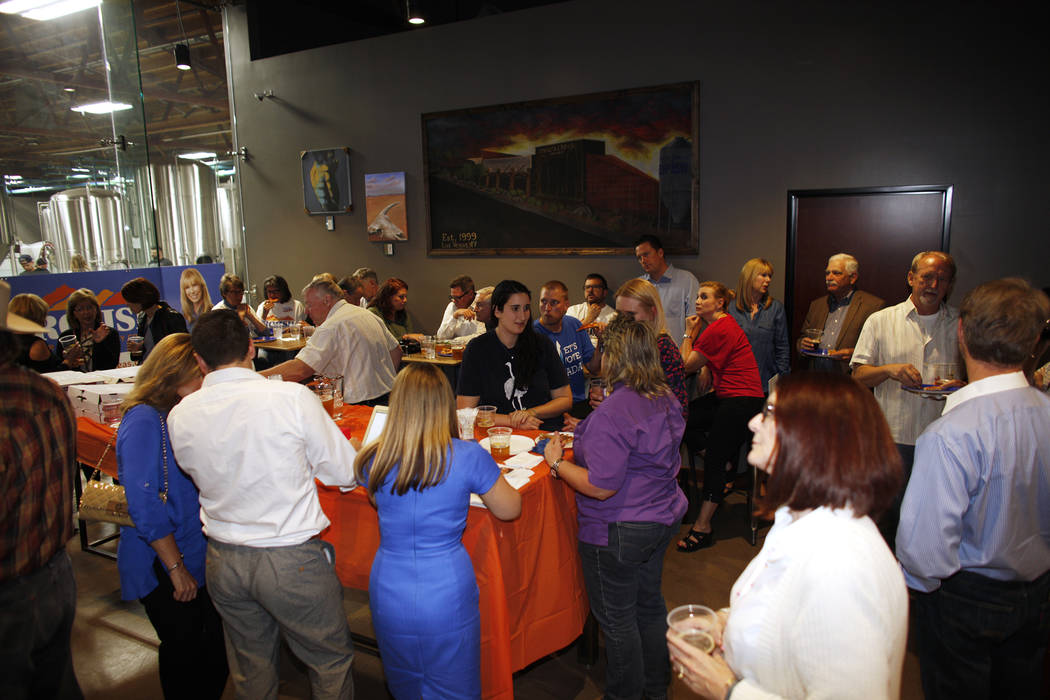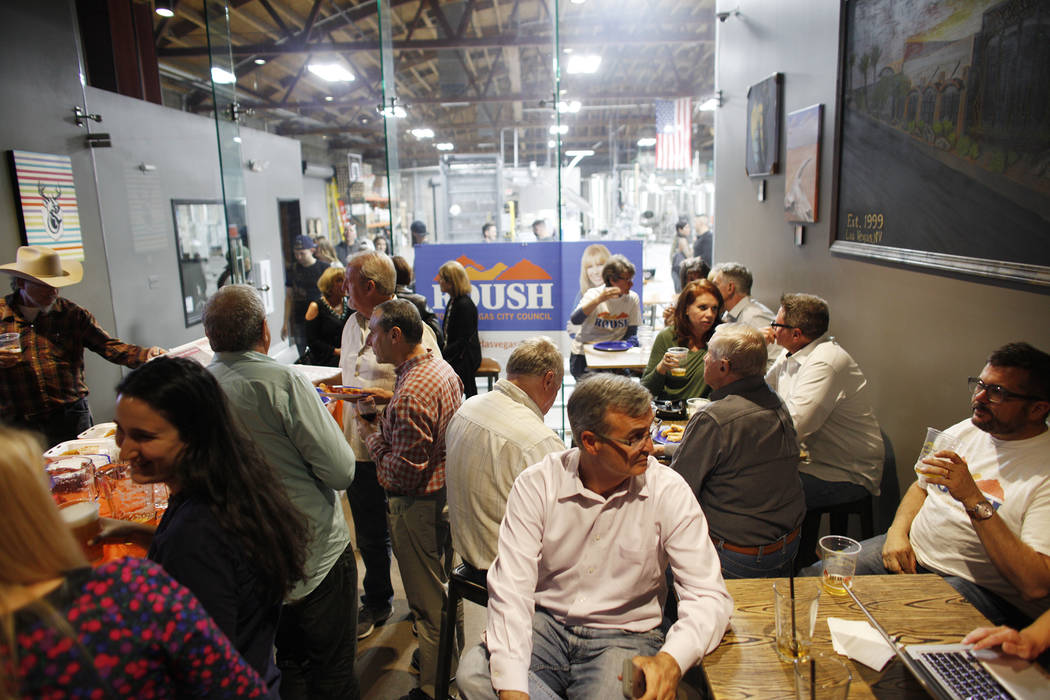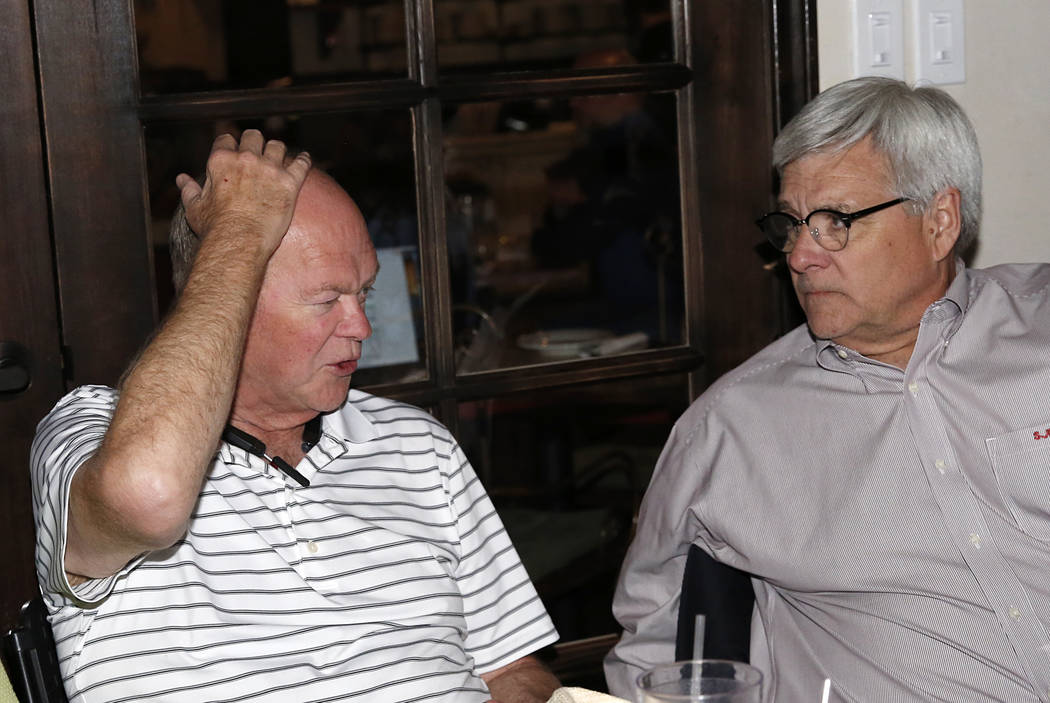 Councilman Bob Beers will need to campaign another couple months if he is to keep his seat on the Las Vegas City Council dais.
As of Wednesday morning, Beers was well short of the 50 percent needed to avoid a runoff after Tuesday's primary election and will face challenger Steve Seroka, a retired Air Force colonel, in the June 13 general election.
Beers drew 2,586 votes, or 42.65 percent, compared with Seroka's 1,731 (28.55 percent). Christina Roush finished third, with 1,592 votes (26.26 percent), while Laura Feher finished a distant fourth, with 154 votes (2.54 percent) in the municipal primary.
Beers said he felt "invigorated" about 10 p.m. as the votes were being counted. He said it is good for voters to have a choice, but Beers voiced confidence that he will prevail in a general election.
"Assuming nothing changes, I'm very happy," Seroka said. "I'm very happy my message is resonating with the people, to restore their voice at City Hall."
A brouhaha over the Badlands golf course development in Ward 2 played a big role in the rhetoric of the race this spring, and a new political action committee called Citizens for Better Neighborhoods spent thousands of dollars to flood Ward 2 with fliers bashing Roush and Seroka.
Beers voted in favor of plans to put more than 400 condominiums on the course's eastern edge, while Seroka and Roush came out against the plans.
Campaign advertising ramped up during the last several weeks of the relatively short primary election cycle, with Beers contending Roush and Seroka were puppets controlled by a wealthy group of homeowners in the Queensridge development. The challengers claimed Beers was too cozy with the Badlands developers in a mailer-heavy battle.
The Badlands issue is "entirely responsible" for the way the race played out, Beers said, adding that angry, wealthy Queensridge residents funded two campaigns against him.
Beers watched election results trickle in at a low-key gathering at Lola's on Town Center Drive.
Beers, a former state legislator, was first elected to the council in a 2012 special election. He was easily elected to a first full term the following year.
Both Roush and Seroka said as results came in Tuesday night it was clear that Ward 2 voters wanted change because it didn't appear the incumbent Beers would win outright in the primary.
"People want fresh ideas and new energy," Roush said. "I'm going to continue to fight the good fight for my Ward 2 neighborhood."
Contact Jamie Munks at jmunks@reviewjournal.com or 702-383-0340. Follow @JamieMunksRJ on Twitter.