Las Vegas council relaxes regulations on pet potbellied pigs
October 20, 2016 - 7:00 pm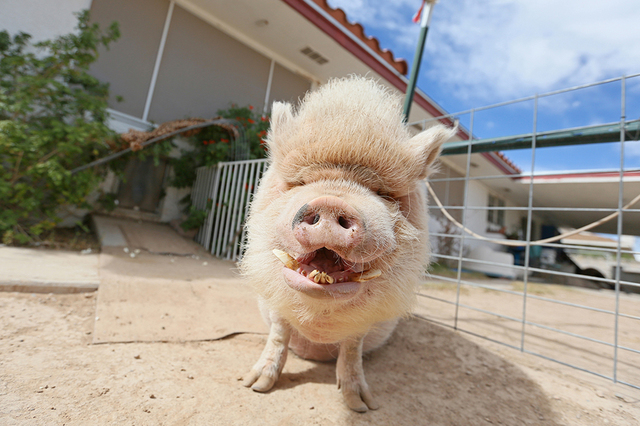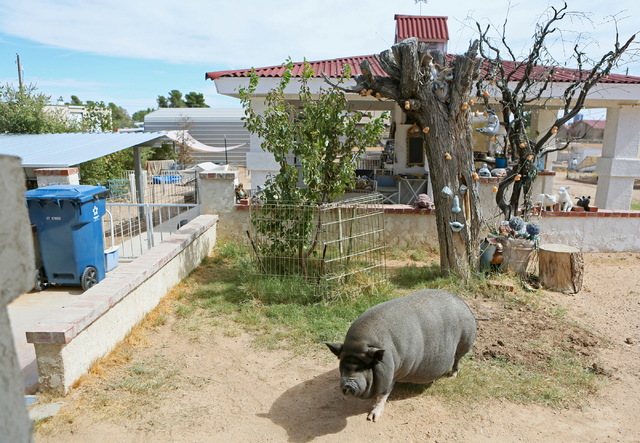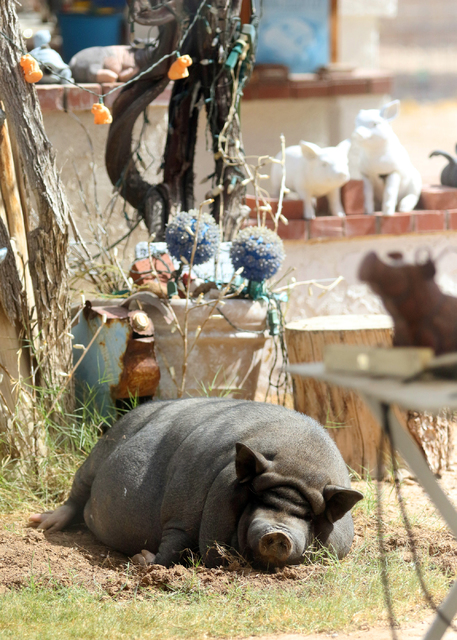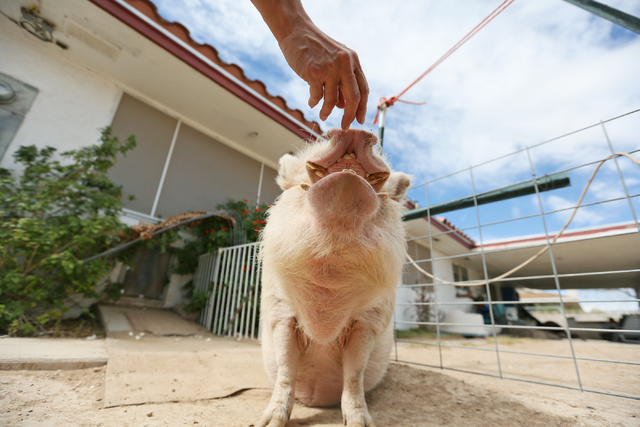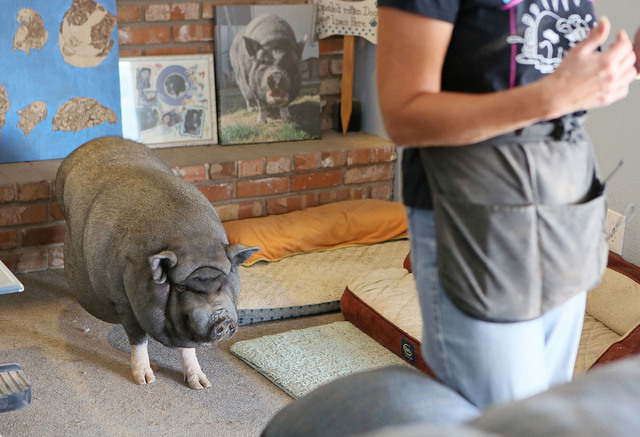 It just got easier to legally keep a pet potbellied pig in the city of Las Vegas.
The City Council on Wednesday breezed through approving the changes, which include eliminating size restrictions on potbellied pigs and allowing more than one on a property, up to six, depending on the size of the lot.
"It's really going to affect people on those bigger lots that we haven't been able to put more pigs on," said Crystal Kim-Han, who runs the potbellied pig rescue organization VegasPigPets out of her Clark County home. "A lot of those people already have horses and things."
Until now, the cap has been one potbellied pig per property, and what Kim-Han called unrealistic size restrictions for pigs: a maximum of 120 pounds and 22 inches in height. Most full-grown pigs surpass that size.
Even on larger lots where pigs would have space to roam, the number was capped at one until the council's vote this week. That meant it was tough for Kim-Han to place potbellied pigs into permanent homes in the valley, especially because pigs are social animals that thrive in pairs, she said.
The new regulation includes a sliding scale for lot sizes:
■ Less than 13,200 square feet: One potbellied pig allowed.
■ 13,200 to 20,000 square feet: Two potbellied pigs allowed.
■ 20,000 square feet and up: Three potbellied pigs allowed.
While potbellied pigs have increased in popularity, education remains an issue, Kim-Han said. People might not understand what a pig's needs are, or it might outgrow the size a breeder promised them. Kim-Han hopes one woman who adopted a pig and originally wanted two will be willing to adopt another with the city's relaxed rules.
Kim-Han also hopes removing the size restrictions will result in people who already were keeping potbellied pigs that didn't comply with the city's regulations to be more open and educated about how to keep a pig pet, she said.
"When people are afraid someone is going to take away their animal, it's hard to get them help and education if they don't feel they can come forward without some ramifications for their animal," Kim-Han said.
Contact Jamie Munks at jmunks@reviewjournal.com or 702-383-0340. Follow @JamieMunksRJ on Twitter.
A previous version of this story included an incorrect maximum number of pigs allowed on larger lots in Las Vegas.