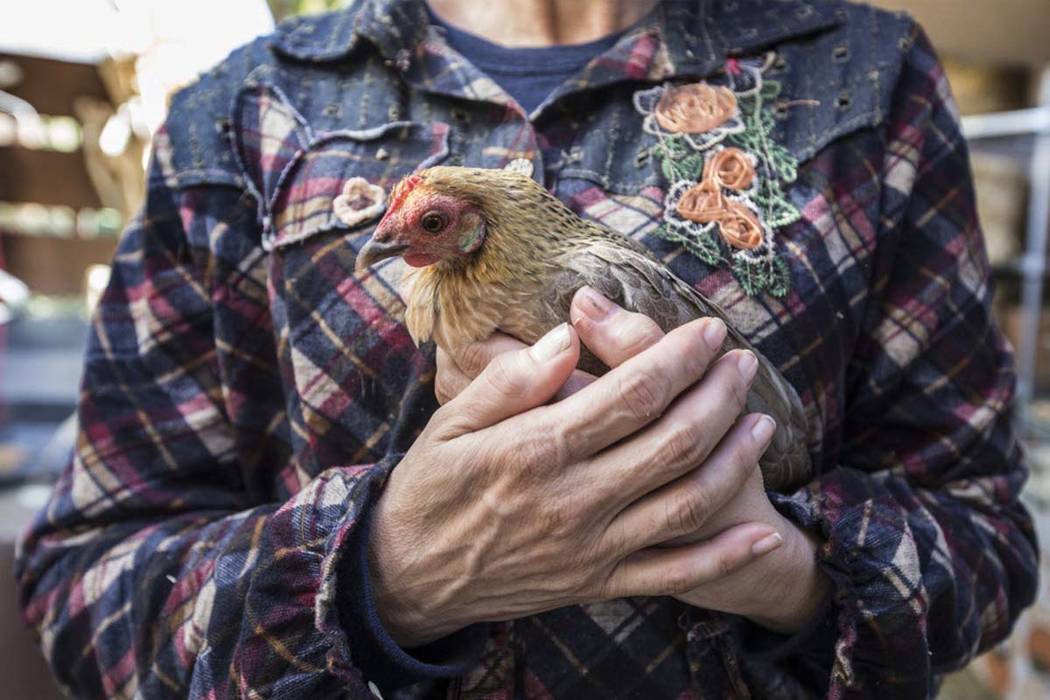 Urban chicken-keeping is a go in Las Vegas.
Las Vegans in the city's more densely populated residential areas can now keep up to 10 chickens in the yard of their single-family home, if neighbors give their blessing to the backyard brood.
Each adjacent property owner to the land where the chickens will be kept must provide their written consent.
Residents can keep hens for their eggs, but cannot breed the animals for sale or slaughter.
Some residents approached Councilman Bob Coffin about keeping chickens, and he sponsored the ordinance by request. The council voted unanimously for the new rules.
Some city residents have already been keeping chickens in residential neighborhoods, flouting the city's animal-keeping rules until now. Coffin characterized the ordinance as "adding some order to the chaos."
The city has allowed chickens in more rural areas.
Chickens are required to be kept in a fenced-in area with a run, and coops can't be located any closer than 20 feet from their neighbors' homes. The property where the chickens are housed must be kept free of animal waste and stay in line with the city's odor nuisance rules. Crowing roosters remain prohibited in the city.
In other animal news, the City Council voted to extend a moratorium Wednesday on accepting new business license applications for pet shops that sell dogs and cats. The issue will return to the council in June, while city officials craft new local regulations aimed at cracking down on "puppy mills," profit-driven commercial breeding operations.
Contact Jamie Munks at jmunks@reviewjournal.com or 702-383-0340. Follow @Journo_Jamie_ on Twitter.