Upstart Seroka defeats Beers in Las Vegas City Council race
Updated June 14, 2017 - 1:53 am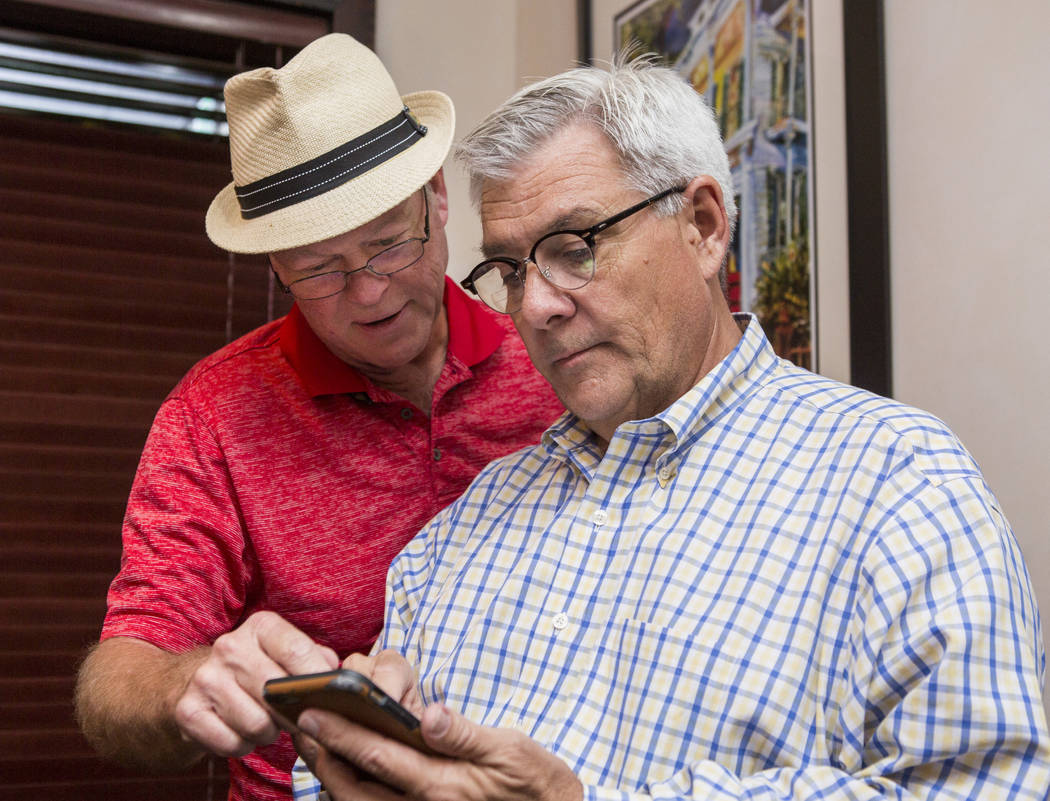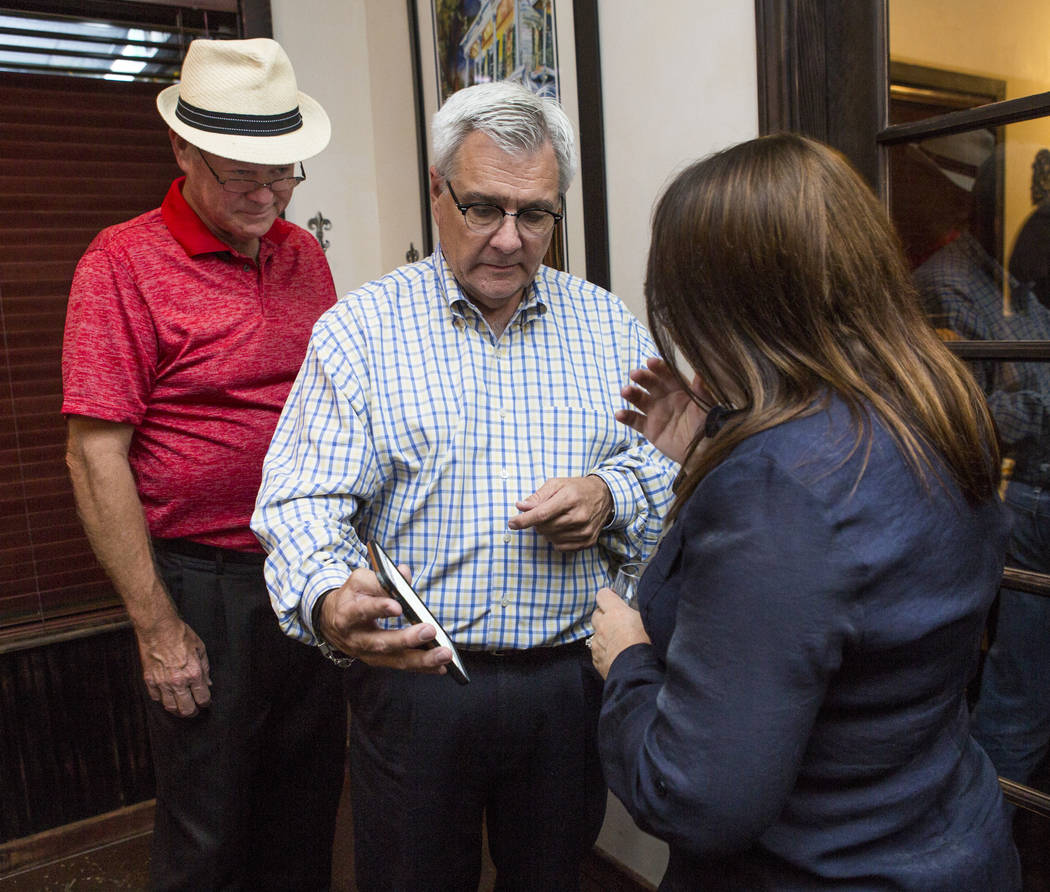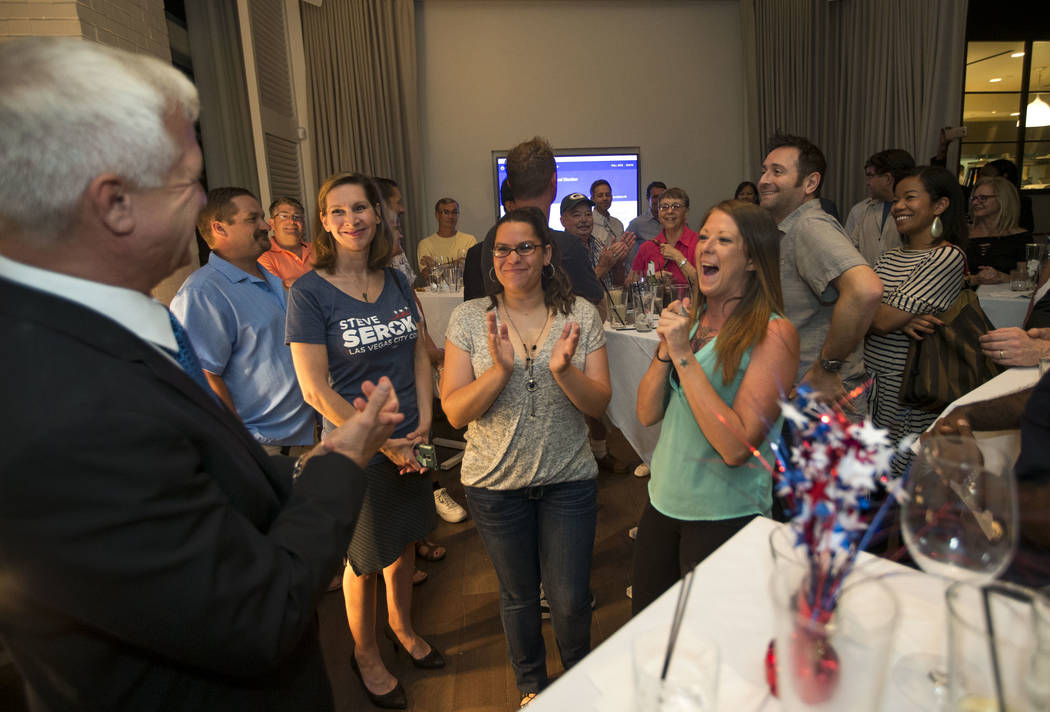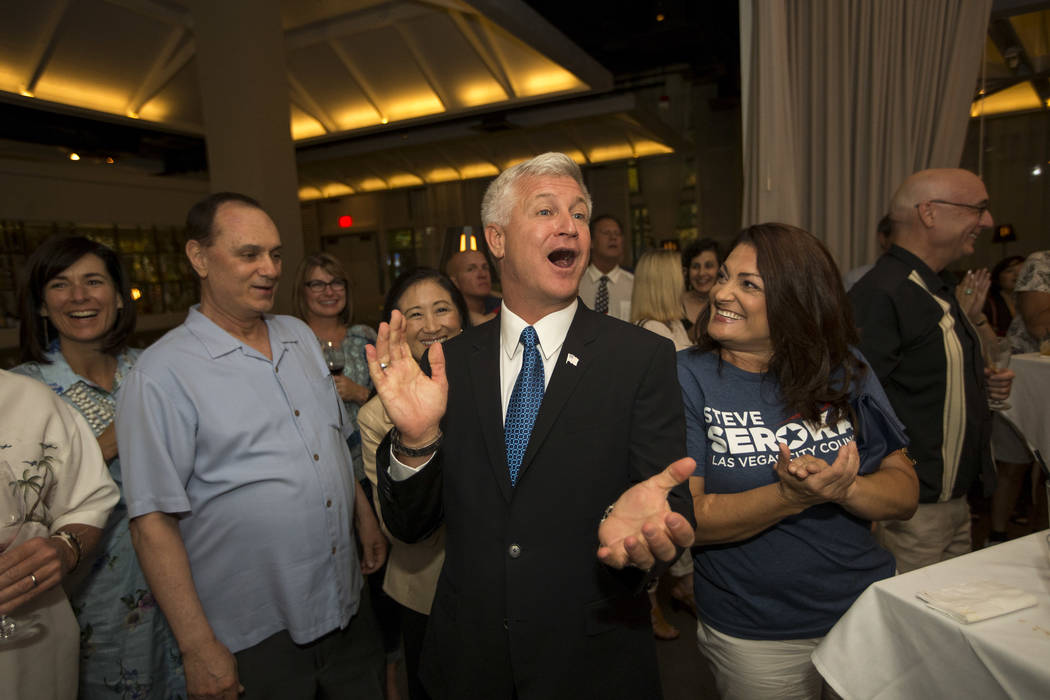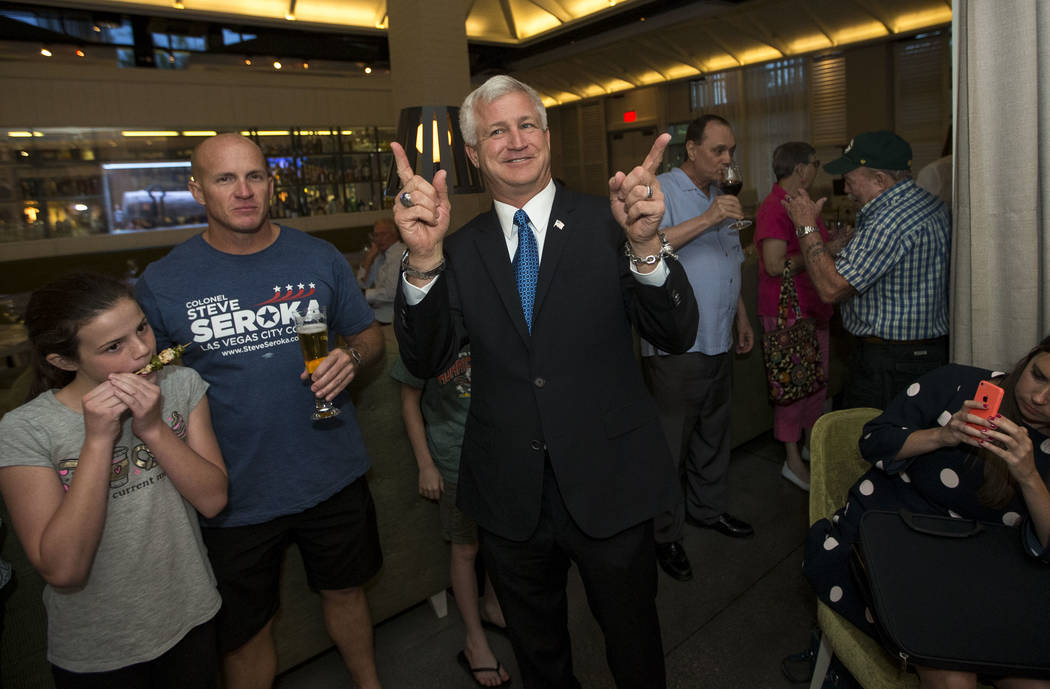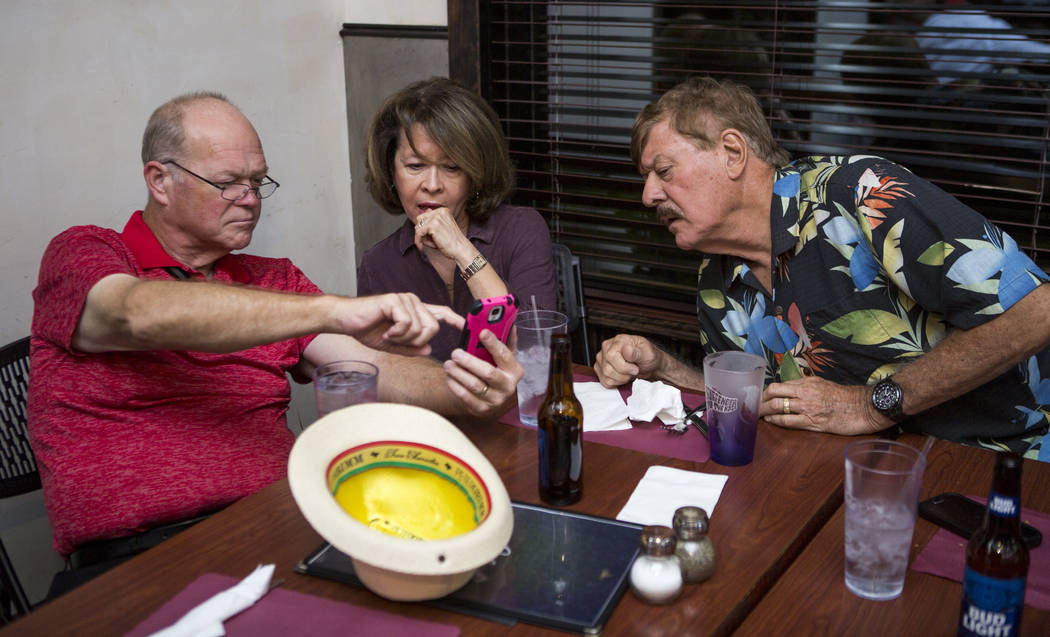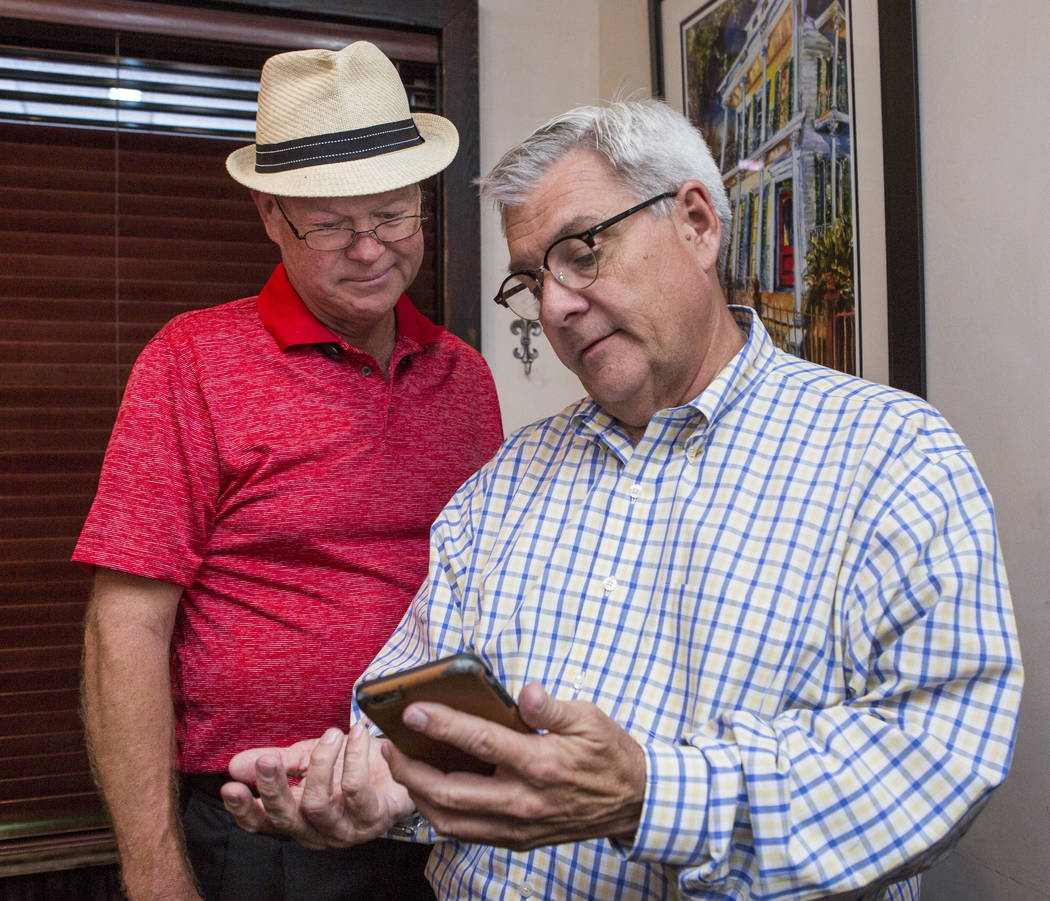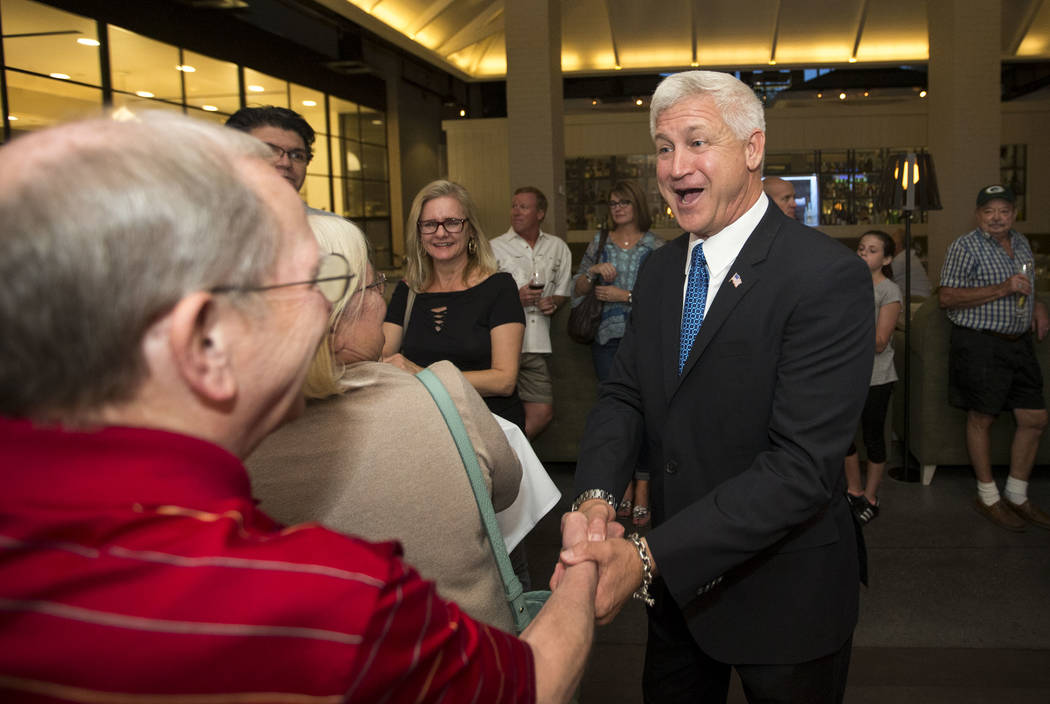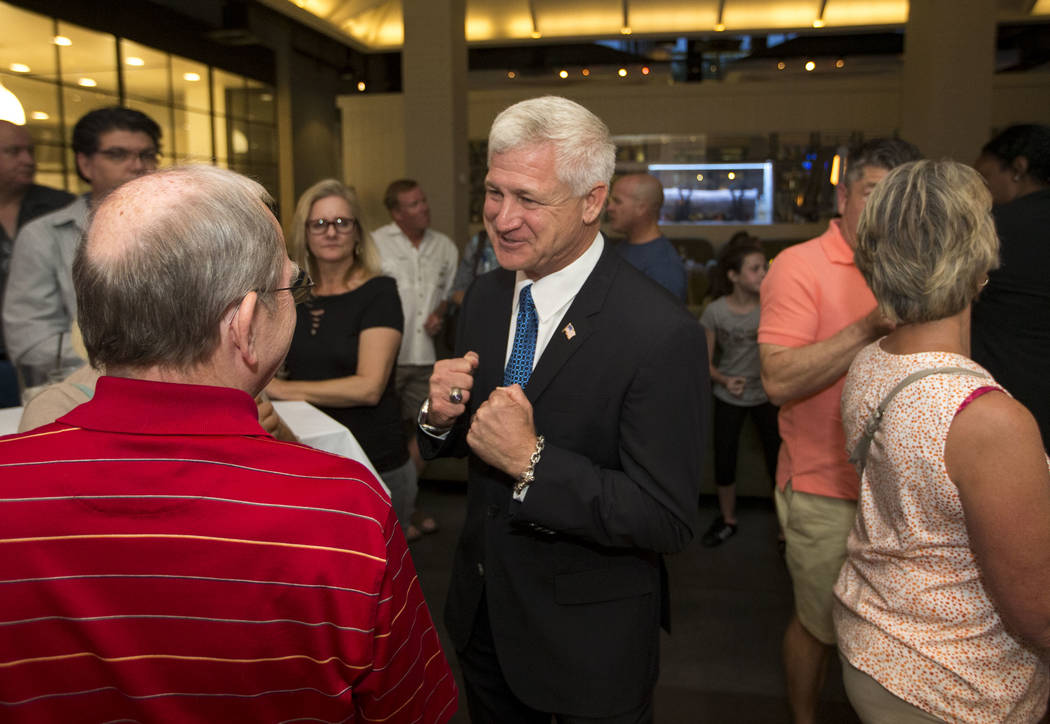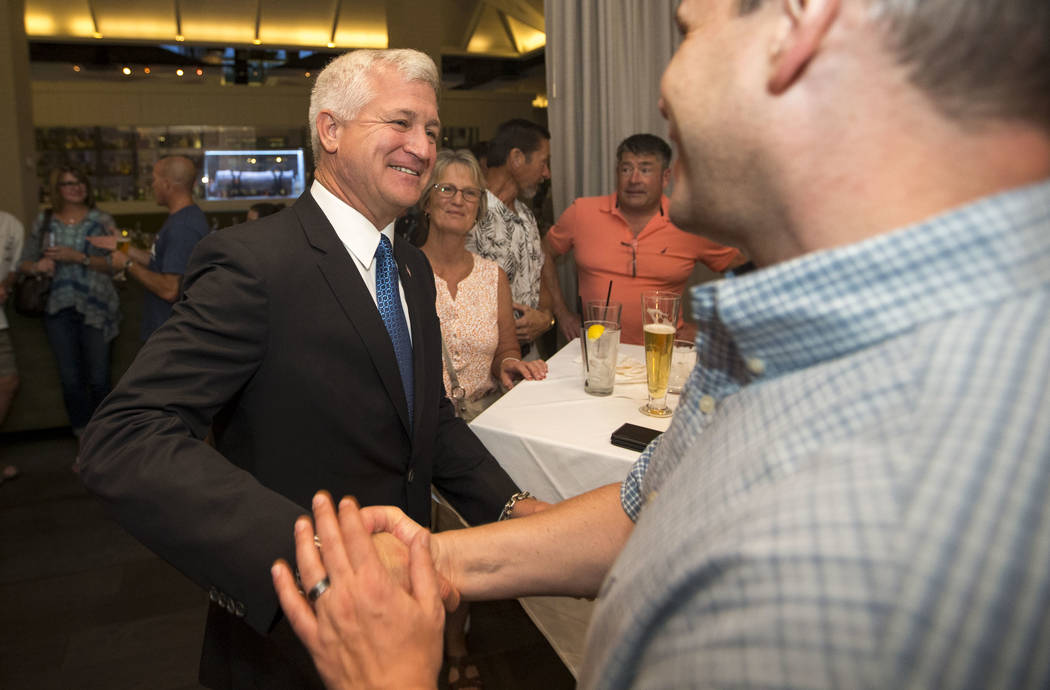 The Las Vegas City Council will have a decidedly different look for the next four years, as Steve Seroka triumphed in his challenge to defeat Councilman Bob Beers in Ward 2.
Seroka, a retired Air Force colonel, gained an early lead that widened through the night. He drew 3,979 votes to Beers' 3,387 — ousting the incumbent with 54 percent of the vote to represent Ward 2.
"Regardless of how this turns out, I'm very happy, overwhelmed, with how graciously people have received me," Seroka said after the first returns were released. "It's been a wonderful experience running for office."
Beers left his results watching party shortly after 9:30 p.m. and declined to comment on his failed bid for a second full term.
Earlier in the night, Seroka was optimistic as the second round of votes showed a widening lead. A lively group of family members and supporters surrounded him at a Downtown Summerlin eatery. Seroka called his campaign a "grass-roots effort from the beginning."
Beers, a former state lawmaker and certified public accountant, was aiming to hang onto his seat for a second full term on the council.
Seroka launched a challenge in January, and the proposal to develop the Badlands golf course, which the Las Vegas Planning Commission was slated to discuss Tuesday night, drove much of the rhetoric in the race.
Two political action committees with a penchant for Photoshop added to the flood of campaign mail Ward 2 voters received over the past few months, evoking everything from Uncle Sam to "Top Gun" to criticize the candidates.
The Citizens for Better Neighborhoods PAC, an anti-Seroka group, started by bashing him for his stance on the Badlands issue. The mailers grew personal in recent weeks, divulging salacious details from Seroka's ex-wife's decade-old divorce filing.
Between the two PACs and three candidates, including Christina Roush, who was eliminated in the primary, more than $1.1 million flowed into the fight for one seat on the council, a job with an annual salary of less than $78,000. Beers earned the most primary votes — 42 percent — but was short of the 50 percent needed to lock up an April victory.
Contact Jamie Munks at jmunks@reviewjournal.com or 702-383-0340. Follow @JamieMunksRJ on Twitter. Staff writer Briana Erickson contributed to this report.