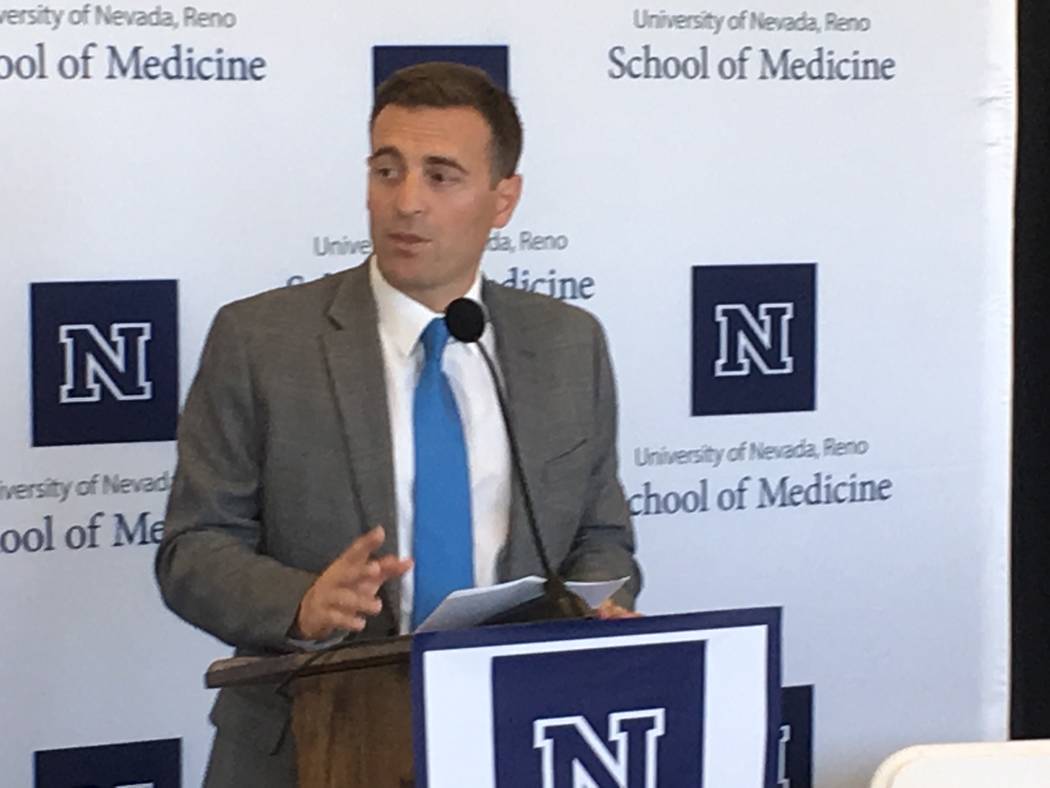 RENO — A $1.2 million allocation from the attorney general's office to the University of Nevada, Reno Medical School should soon begin producing more pediatric doctors for the state.
The funding from a settlement between the attorney general's office and the drug manufacturer Pfizer is creating an OB/GYN department at the medical school.
Attorney General Adam Laxalt announced the funding Monday at an event on the campus.
"As a father of two girls and a boy on the way, I take great pride that we're going to move into this area with this medical school," he said.
The new department will provide education for medical students in obstetrics and gynecology, as well as training for primary care residents and research.
"Having a department dedicated to research and the education of students and physicians in their understanding of women's health ensures we are delivering the best care for patients," said Dr. Neda Etezadi-Amoli, interim chairwoman of the department.
After the announcement, Etezadi-Amoli and two third-year medical students, Alexandra Magliarditi and Melissa Kelley, both from Las Vegas, showed off some of the technology they use as part of their medical education.
A practice mannequin of a pregnant woman, on a hospital bed with attachments to blood pressure and other monitors, allows the students to react to different birth scenarios. The lifelike mannequin includes a technician in another room who provides the voice of the pregnant woman.
"Creating a new OB/GYN department sets the foundation for continued improvement in this area and makes a strong statement for the importance that women's health has to a healthy Nevada," said UNR Medical School Dean Dr. Thomas Schwenk.
The Pfizer settlement dates back to 2014 when Catherine Cortez Masto, now a U.S. senator, was Nevada's attorney general.
Laxalt, who is considering a run for governor next year, said the program will help alleviate Nevada's doctor shortage. Nevada ranks 48th among the states for physicians per capita.
UNR's medical school is being joined by a UNLV medical school's inaugural class that began instruction on Monday.
Contact Sean Whaley at swhaley@reviewjournal.com or 775-461-3820. Follow @seanw801 on Twitter.