Lawmakers hear bill to protect out-of-state abortion patients
Updated February 20, 2023 - 7:25 pm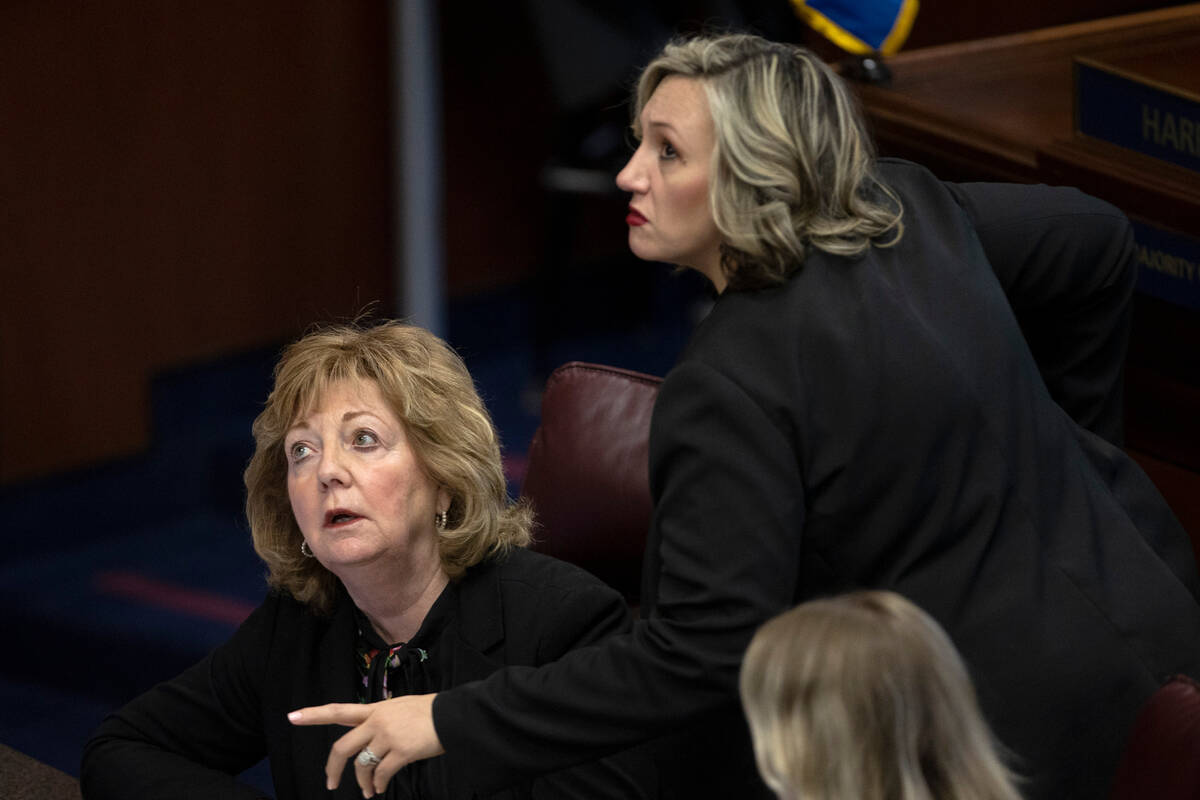 CARSON CITY — Lawmakers on Monday took up a long-anticipated bill that would protect out-of-state abortion patients.
Senate Majority Leader Nicole Cannizzaro, D-Las Vegas, who first vowed to introduce the legislation in January, said the bill would block other states from "eradicating reproductive freedoms."
"Extremist politicians and their allies across the country are not simply content to outlaw abortion in their own states, and that is why this bill is so important for the state of Nevada," Cannizzaro said.
The bill would codify an executive order signed by former Gov. Steve Sisolak in June 2022, just days after the U.S. Supreme Court overturned Roe v. Wade and gave individual states the power to regulate abortion. The order blocks any Nevada agency from providing information or resources to assist out-of-state authorities investigating individuals who seek an abortion in Nevada and the providers who perform the procedure.
Cannizzaro's bill would also prohibit licensing boards from disciplining a health care professional for providing reproductive health care services that are legal in Nevada. It would also require health care licensing boards to consider reciprocal licensing for doctors and nurses who provide reproductive health care services. The bill would also prohibit the governor from extraditing those receiving or providing reproductive health care services that are legal in Nevada, including abortion.
A three-decade-old voter referendum protects abortion in Nevada, but more than a dozen states have banned or severely limited access to abortion since the Supreme Court's decision.
"As of today, it appears that this order is still in effect, which is great news," Cannizzaro said. "But patients are coming to Nevada and our health care providers operating here can't rely on an executive order. They cannot rely on something that tomorrow or this afternoon, frankly, could be gone."
Gov. Joe Lombardo said during an interview last week that he would sign a "clean" version of the bill. While campaigning for office, the first-term Republican governor initially said he would repeal Sisolak's order but later changed his stance.
Multiple progressive groups spoke in support of the bill, including Planned Parenthood, the Progressive Leadership Alliance of Nevada and Battle Born Progress, among others.
The committee also heard more than 30 minutes of testimony against the bill, including from Nevada Right to Life Director Melissa Clement and Nevada Families for Freedom. Over the weekend, the Nevada Republican Party denounced the bill.
"SB131's first goal is to eliminate the ability of any healthcare licensing board to disqualify unsafe abortionists from practicing in Nevada, turning our state into a dumping ground for hack abortionists," the party wrote in an email. "As it is now, veterinarian clinics and nail salons are subject to greater safety regulations than abortion clinics in Nevada."
Contact Taylor R. Avery at TAvery@reviewjournal.com. Follow @travery98 on Twitter.