Assembly bill could clear way for presidential primary instead of caucus in Nevada
Updated March 28, 2017 - 9:24 pm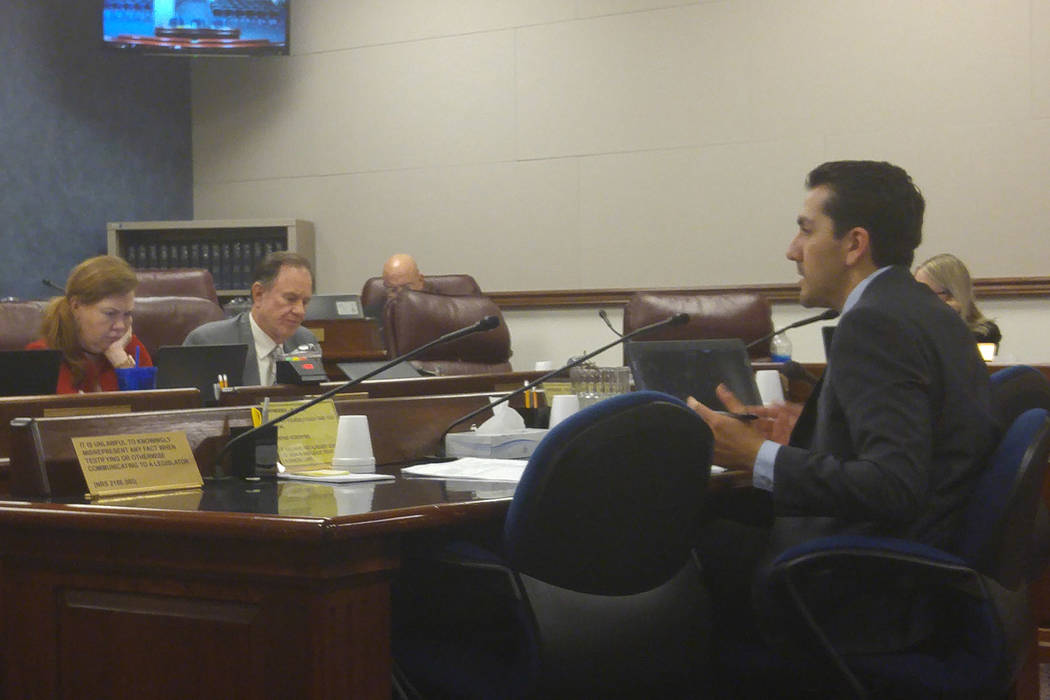 CARSON CITY — Nevada's political parties may have the option of offering voters a presidential primary in 2020 instead of a caucus system.
Assembly Bill 293 would allow each political party to have a presidential preference primary instead of a caucus. The move could reshape how Nevada voters help pick the Republican and Democratic nominees for president.
"This just adds another option on the menu," Assemblyman Nelson Araujo, D-Las Vegas, told the Assembly Legislative Operations and Elections Committee on Tuesday. "If both parties still opt into the caucus system that they are using today, they are more than welcome to do so."
The caucuses for both sides are run by political parties, not county or state elections officials. In 2016, the Democratic caucus was Feb. 20; the Republican caucus was Feb. 23. Nevada has coveted status as an early voting state and the first state in the West in the presidential nomination process. Nevada Republicans picked Donald Trump in the caucus; Nevada Democrats picked Hillary Clinton.
The bill would allow a political party's central committee to opt for a primary instead of a caucus.
As written, the bill sets no date for when a primary election would happen. Instead, the party would notify the secretary of state, giving elections officials at least 90 days' notice before the primary is planned.
Elections officials, while neutral on what route a political party should take, suggested putting a set date in the law.
Clark County Registrar of Voters Joe Gloria said his office fielded "hundreds" of calls from frustrated voters who were unaware that the county elections office has no role in caucuses.
He said setting the potential primary election dates in the law would be important so officials could better plan and arrange for polling places.
The committee didn't take action on the bill Tuesday.
PARTY REACTIONS
Party officials are closely following the issue, and differ on issues like same-day voter registration.
"We're committed to ensuring Nevada maintains its important First in the West early -state status while opening up the door for more voters to get involved and participate in the next presidential cycle," Stewart Boss, a spokesman for the Nevada State Democratic Party, said in a statement. "That includes preserving same-day voter registration. Democrats will need to work closely with the Nevada Legislature and the DNC to protect those priorities."
Nevada Republican Party State Whip Jordan Ross said in an interview that the party doesn't yet have an official position on the bill and the issue will be discussed with state party Chairman Michael McDonald.
The Nevada Republican Party's 2016 platform opposes same-day voter registration and proposes expanding the First in the West caucus model to include absentee ballots and extended voting hours.
Contact Ben Botkin at bbotkin@reviewjournal.com or 775-461-0661. Follow @BenBotkin1 on Twitter.