Community activists, residents voice concerns over Heller
February 23, 2017 - 9:13 pm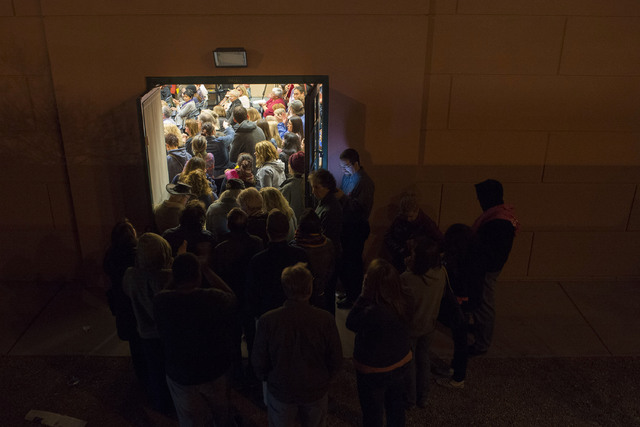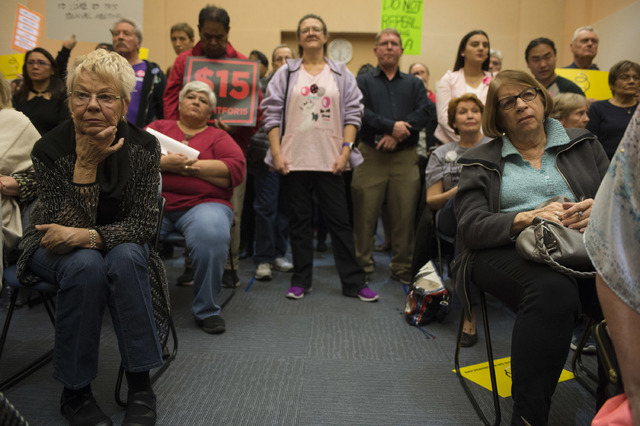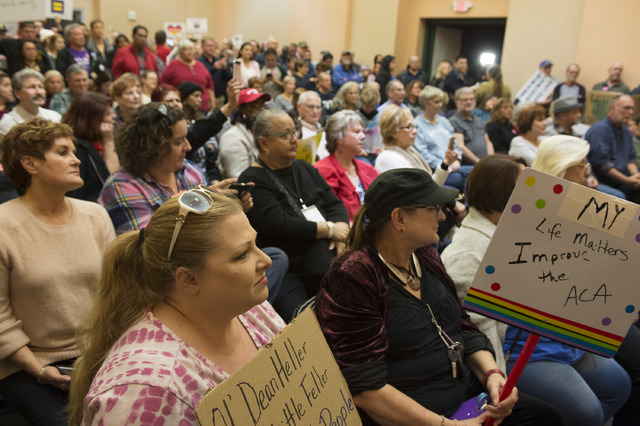 Planned Parenthood and affiliated groups met in a town hall-style event Thursday night at the Clark County Library in protest of U.S. Sen. Dean Heller's policies and his support of President Donald Trump.
Speakers voiced concerns about the future of the environment, public education, immigration, and healthcare, among other issues.
Alejandra Romero told those at the meeting that they had the power to vote to make their voices heard.
"The fight continues and Nevada did its job," said Romero, a community organizer for CHISPA, a Latino environmental activist group.
Many complained that their voices weren't being heard by Heller, and organizers asked them to tweet him using the hashtag #WheresHeller?
But Neal Patel, the Republican senator's communications director, questioned the organizers' motives.
"The organizers of this town hall had no intention of Senator Heller attending and are intentionally misleading Nevadans," Patel said in an emailed statement. "The invitation to the town hall came late in the afternoon on the previous day. This is a ridiculous attempt by the organizers to try and discredit the Senator."
Heller attended a similar town hall event that took place Wednesday in Carson City.
At the Las Vegas event, more than 150 people were in attendance, spilling out a side door.
Cheers and boos came periodically from the animated crowd, at one point turning into chants of "Do your job!" aimed at Heller.
Contact Brooke Wanser at bwanser@reviewjournal.com. Follow @Bwanser_LVRJ on Twitter.