Court upholds plan to pipe groundwater to Las Vegas Valley
August 24, 2017 - 2:41 pm
Updated August 24, 2017 - 4:50 pm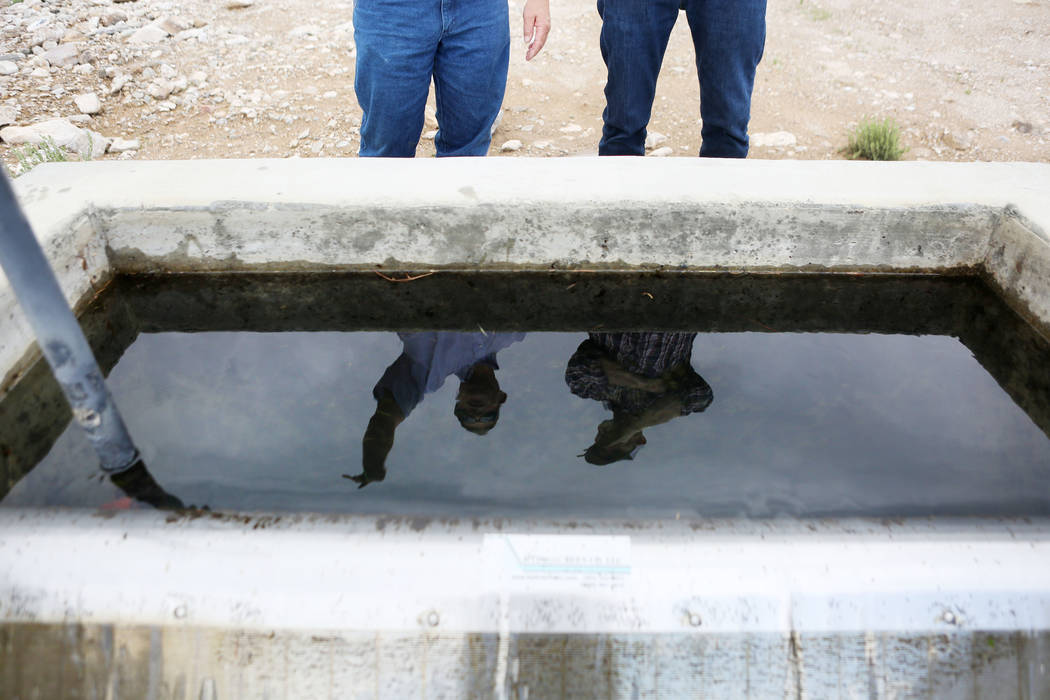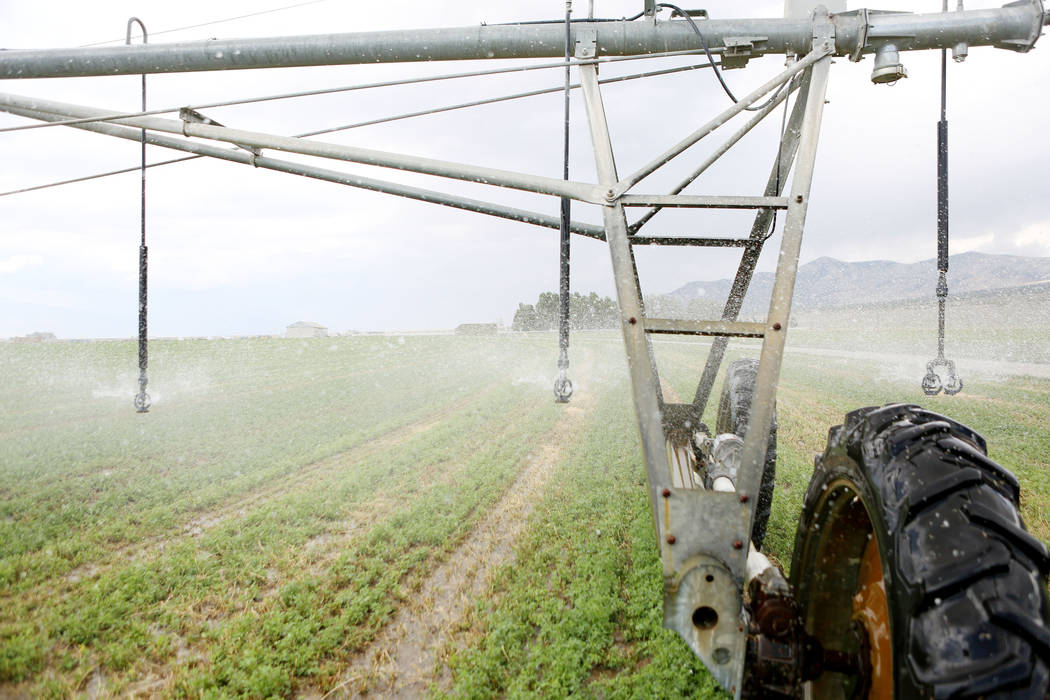 A federal judge has ruled in favor of the Southern Nevada Water Authority's plans to tap groundwater in eastern Nevada, but he ordered federal regulators to first specify how they intend to address environmental damage from the massive pipeline project.
In a written ruling handed down Wednesday, U.S. District Judge Andrew Gordon upheld the Bureau of Land Management's 2013 decision to grant a right of way for the roughly 300-mile network of pumps and pipes the authority eventually plans to use to deliver more water to Las Vegas.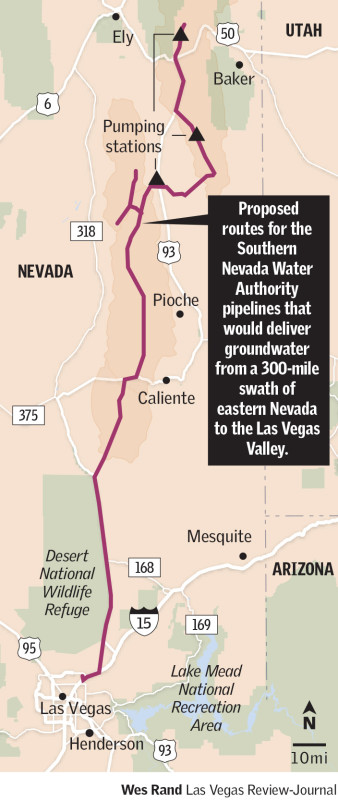 But the Las Vegas judge also ruled that the BLM failed to explain what should be done to repair or replace wetlands and other habitat that might be destroyed by the project. He ordered the agency to "address these narrow deficiencies" in an amendment to its environmental impact statement for the pipeline right-of-way.
Lawsuit filed in 2014
A coalition of local governments, tribes and environmental groups in Nevada and Utah filed suit in 2014 accusing the BLM and the Interior Department of ignoring environmental laws and tribal trust obligations in their review of the pipeline. The water authority joined the government's side of the case in April 2014.
Though the plaintiffs were hoping to see the right-of-way thrown out and the BLM ordered to conduct another environmental review of the project, they still found something to like about Wednesday's decision.
Marc Fink , senior attorney with the Tucson, Arizona-based environmental group Center for Biological Diversity, called the ruling "a win for wildlife and fragile habitat across eastern Nevada."
"BLM will have to go back to the drawing board and come up with a plan to compensate for the huge losses that would occur from draining these ancient aquifers," Fink said in a written statement. "This isn't just a paperwork exercise. There are serious questions about whether they can mitigate the severe impacts of this enormous water grab, which would destroy thousands of acres of wetlands and important habitat for many sensitive wildlife species."
In a statement Thursday afternoon, water authority officials said they were pleased that the judge rejected "the vast majority of the plaintiffs' claims" and affirmed almost all of the BLM's extensive, yearslong review of the project.
The authority one day hopes to pump up to 84,000 acre-feet of water a year — enough to supply roughly 170,000 average Las Vegas homes — from Cave, Dry Lake and Delamar valleys in Lincoln County and Spring Valley in White Pine County. The project is expected to provide a much-needed alternate supply for a growing community that gets 90 percent of its water from the Colorado River by way of Lake Mead.
The authority's current 50-year water resource plan indicates groundwater from the rural valleys north of Las Vegas won't be needed until 2035 at the earliest.
$15 billion project
There is no specific timeline for construction, which is expected to take at least a decade and cost about $15 billion.
In his 39-page decision, Gordon framed the pipeline project as both a threat to the environment in the rural valleys and a possible life-preserver for Las Vegas.
"There can be no question that drawing this much water from these desert aquifers will harm the ecosystem and impact cultural sites that are important to our citizens," Gordon wrote. "On the other hand, Southern Nevada faces an intractable water shortage."
At the moment, the authority has no water to put in its proposed pipeline.
State Engineer Jason King has scheduled a two-week hearing starting Sept. 25 to decide, for the third time since 2010, just how much groundwater the authority should be allowed to pump from the four valleys.
Twice before, Nevada's top water regulator has granted water rights for the project only to have his decision reversed in state court.
Contact Henry Brean at hbrean@reviewjournal.com or 702-383-0350. Follow @RefriedBrean on Twitter.