'Game changer': Vocational program to help inmates with job-readiness
Updated September 11, 2023 - 7:10 pm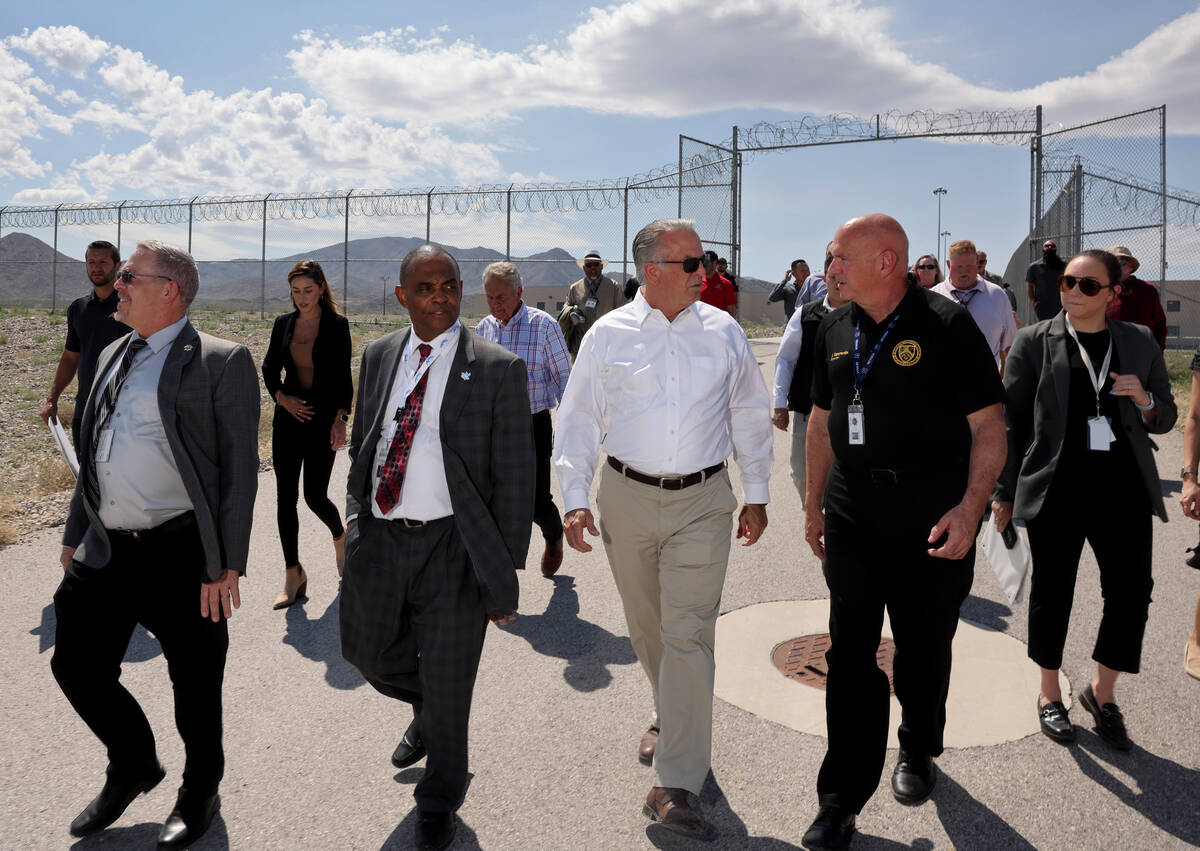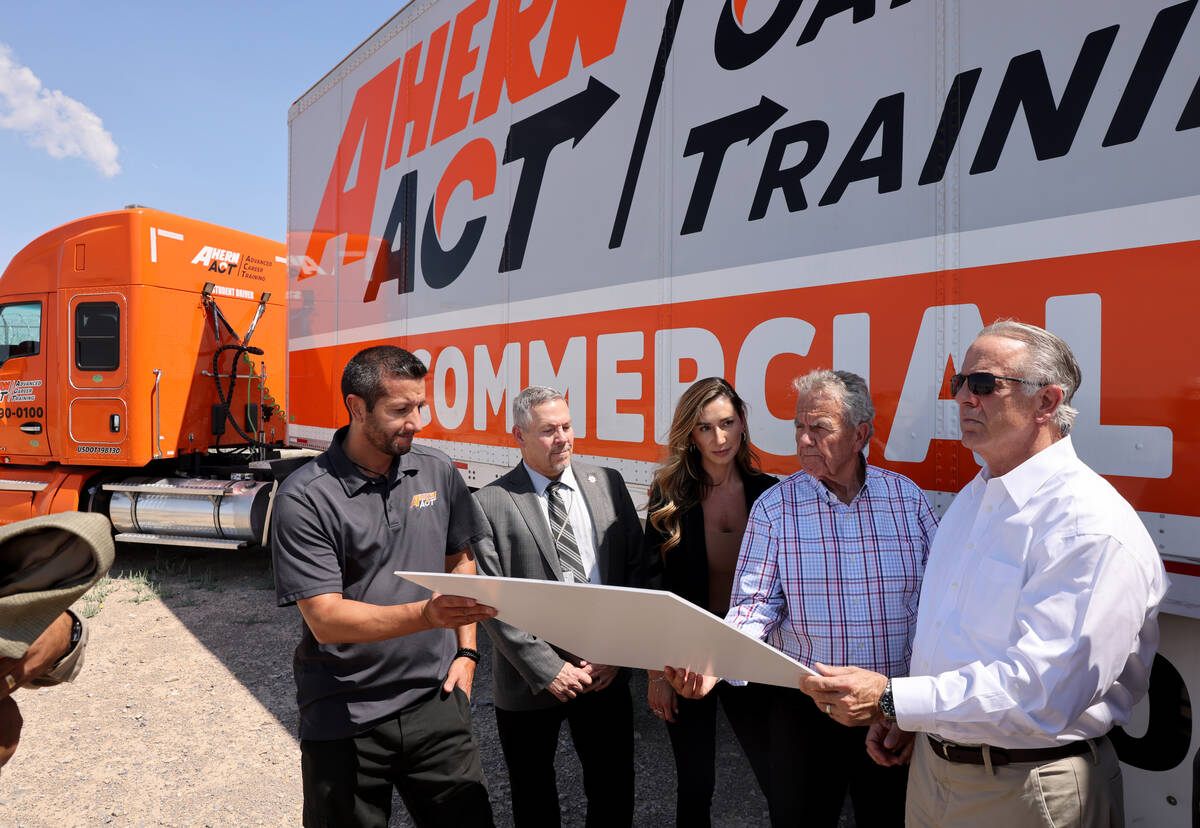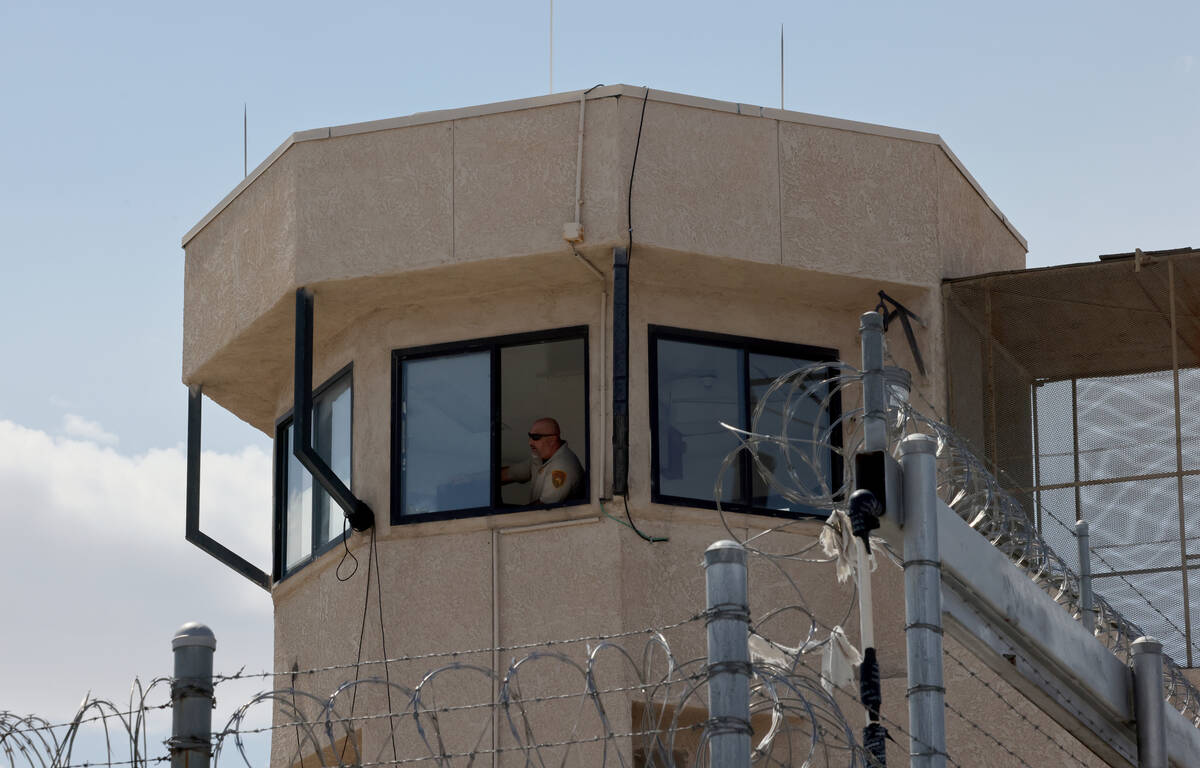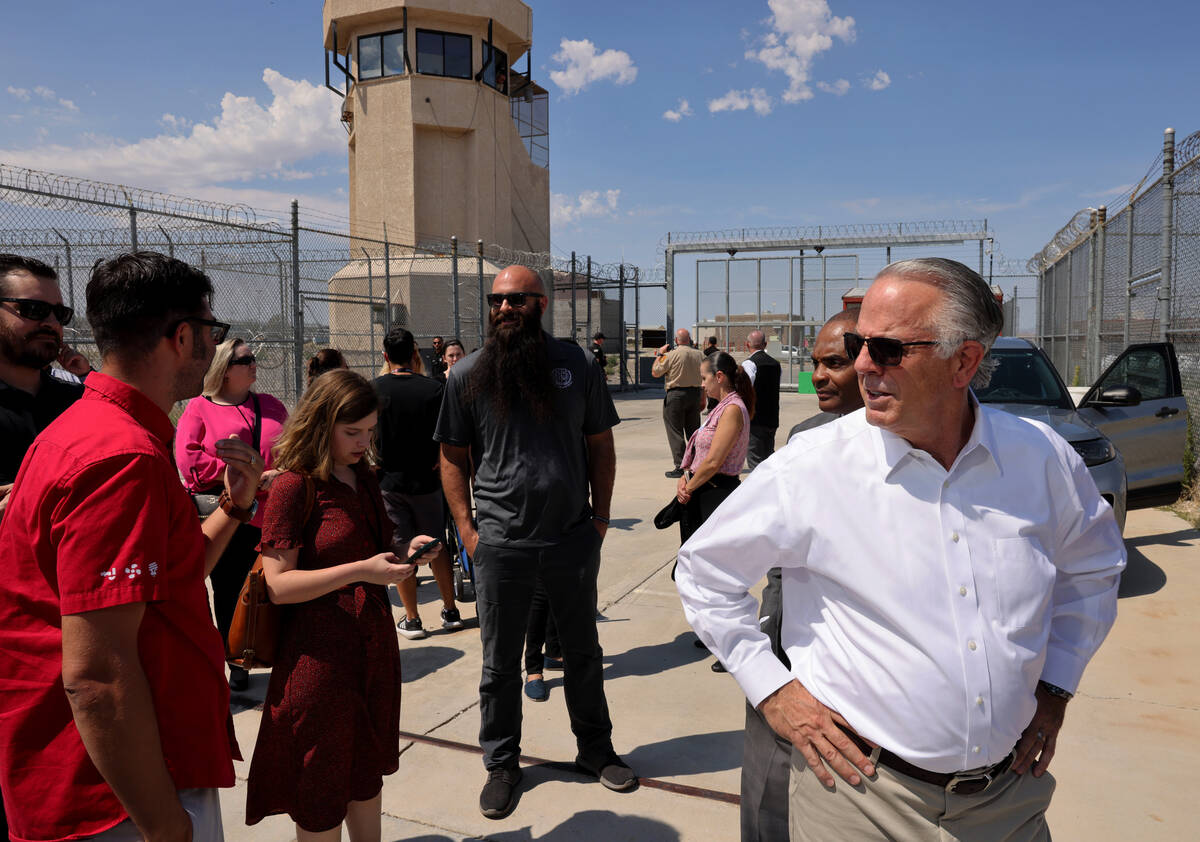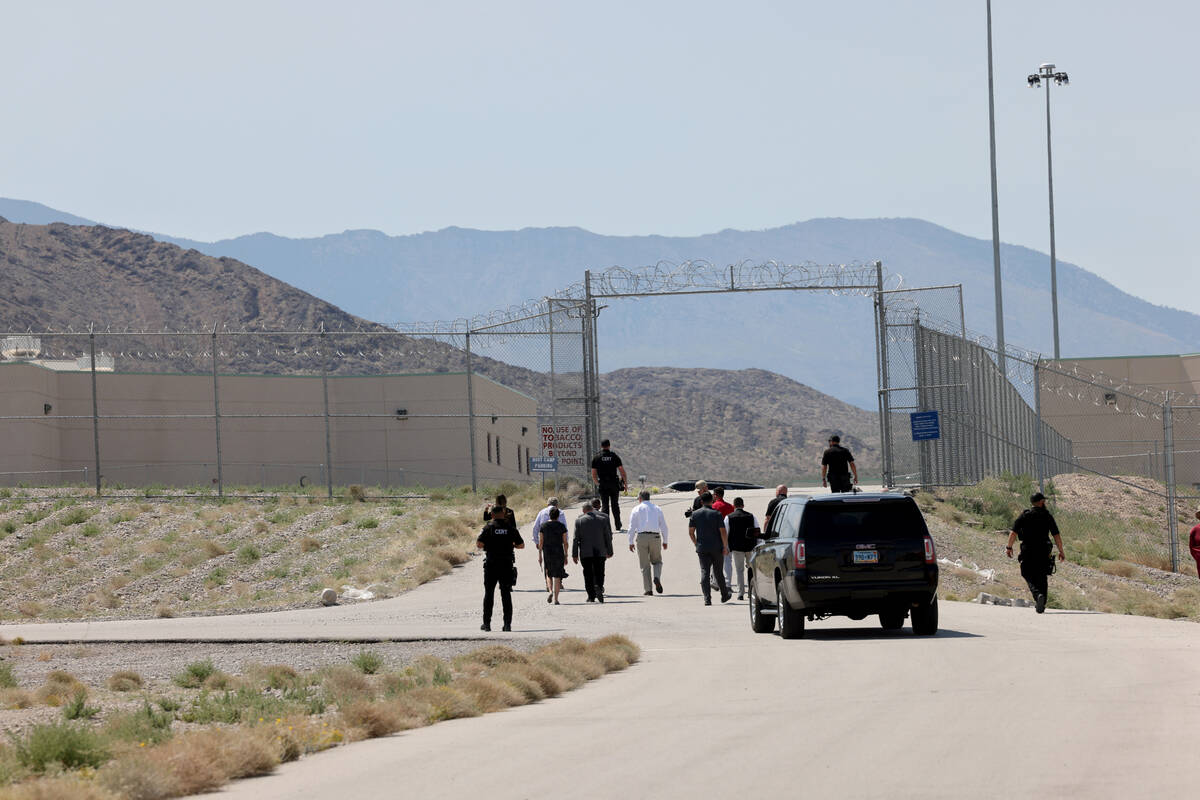 At a medium-to-high level prison about 30 minutes outside of Vegas, incarcerated individuals could soon learn how to weld, service air conditioners and drive a commercial truck — all to become job-ready when they re-enter the real world.
The developing Southern Desert Vocational Village, located at the Southern Desert Correctional Center, aims to help inmates gain skills in high-demand jobs before they are released in an effort to curb recidivism, or the likelihood a released inmate will reoffend.
On Friday, Gov. Joe Lombardo toured the site of the village, which is expected to be complete in four years.
"People are going to be able to start earning sustainable wages so they can take care of themselves and be able to take care of their family," said Jon Ponder, founder and CEO of HOPE for Prisoners, a Las Vegas-based nonprofit that helps formerly incarcerated people with job training and re-entry.
The re-entry program, a collaboration between Ponder's organization and the Nevada Department of Corrections, is funded by HOPE for Prisoners in partnership with the Engelstad Foundation and the Bill and Susan Walters Foundation, Ponder said. The four-year project is expected to cost about $10 million — $4 million of which has been secured. Ponder is launching a campaign to continue raising funds.
Before the village can begin construction, the Interim Finance Committee must approve HOPE for Prisoners' donation, according to Nevada Department of Corrections Director Jim Dzurenda.
The committee is expected to take up the issue at its next meeting in October.
Getting back into business of life
The program will focus on adult men who are within 90 days to 18 months of their parole or release date.
The 20,000-square-foot building located on prison property will contain classrooms and labs for HVAC, welding, plumbing and electrical training. It will also offer a 10-week training program for individuals to receive a commercial driver's license, which Ponder is hoping to set up in January.
Ponder said he has partnerships with employers in those training fields so that incarcerated individuals can have a job lined up before they are released. He also has a program in place to keep in touch with people after they are released to provide coaching, case management, mentoring and substance abuse counseling.
The vast majority of incarcerated people want to change, return to the community and be successful, Ponder said, but many don't return to regular life with the necessary skills.
"We have hundreds of partners and employers in many different lines of work that are chomping at the bit to get these trained men and women who are excited to get back into the business of life," said Ponder, who is also formerly incarcerated and wanted to help others in his shoes with returning to their communities.
Lombardo called the village a game changer, and he hopes to make it easier for other vocational schools to be set up in facilities across the state.
Traditionally, medium- and high-level offenders have not participated in vocational training, Lombardo said, but they are all the same people when they exit the prison system.
"If they're void of skills, they tend to continue with the previous lifestyle that got them here in the first place," said Lombardo, who previously served as Clark County sheriff. "But if you have skills and provide them the ability to have a quality of life and ability to make a living or sustain themselves, they tend to be more successful."
Contact Jessica Hill at jehill@reviewjournal.com. Follow @jess_hillyeah on X.