Las Vegas assemblyman declares candidacy for secretary of state
September 18, 2017 - 11:00 am
Updated September 18, 2017 - 5:29 pm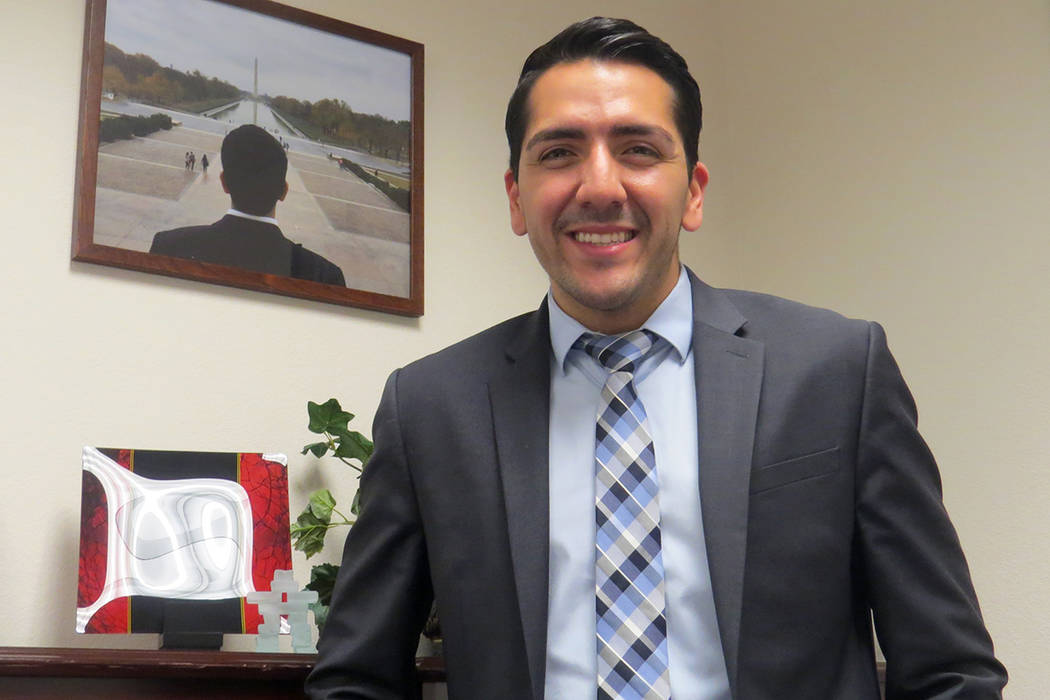 Democratic Assemblyman Nelson Araujo threw his hat into the 2018 race for Nevada secretary of state Monday.
Araujo said in a statement he's running because he wants to ensure that Nevadans have a voting system "that protects the fundamental right of every eligible voter to have their vote counted, no matter who they are or what they believe."
"We need a secretary of state who wants to help every eligible voter participate in our democracy — whether it's closing the gap between early voting and election day, or allowing same-day and automatic voter registration," Araujo said. "People fought and died for our right to vote in free and accessible elections, yet our secretary of state has sought to politicize these issues for partisan gains."
Incumbent Republican Barbara Cegavske told the Las Vegas Review-Journal she was disappointed that Araujo started his campaign with negative comments.
"We're only looking out for the integrity of elections," she said. "And we want people who are eligible citizens of Nevada to vote. That's all we're looking for."
But Cegavske also praised Araujo, saying she enjoyed working with him in the Legislature and appreciated how accessible he was.
"I think it's going to be a very amenable race where we just talk about issues," Cegavske said.
Coming with Araujo's announcement were endorsements from many of the state's top Democrats, including former U.S. Senate Democratic Leader Harry Reid; U.S. Sen. Catherine Cortez Masto, D-Nev.; Assembly Speaker Jason Frierson, D-Las Vegas; and Cristóbal J. Alex, president of the Latino Victory Fund.
The race for secretary of state has garnered significant attention from Democrats this cycle, with Araujo, state Sen. Pat Spearman, D-North Las Vegas, and Reno City Councilman Oscar Delgado expressing interest.
Spearman said Monday she would not challenge Araujo because a contested primary could weaken the Democratic winner going into the general election.
"It would have been a spirited campaign, but it would have also meant that Democrats would have been divided going into the election, and I just don't want to do that," Spearman said.
Araujo, 29, was first elected to the Assembly in 2014 and won re-election in 2016. He earned a bachelor's degree in communications and a master's degree in public administration from UNLV.
He works with the Public Education Foundation, a nonprofit that advocates for public education, and is an adjunct professor at Nevada State College.
Contact Colton Lochhead at clochhead@reviewjournal.com or 702-383-4638. Follow @ColtonLochhead on Twitter.