Nevada Assembly speaker rebukes Fiore for power move
January 3, 2015 - 6:39 pm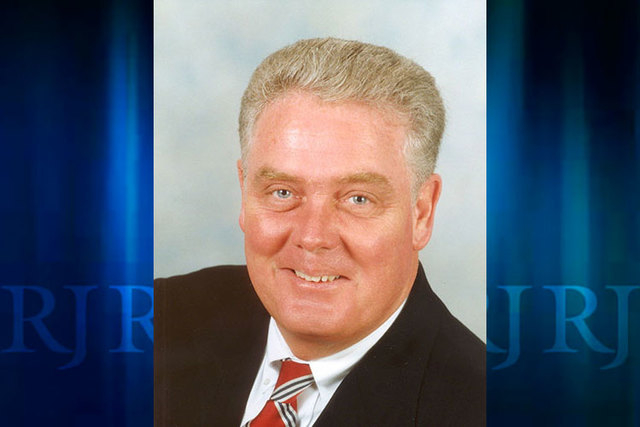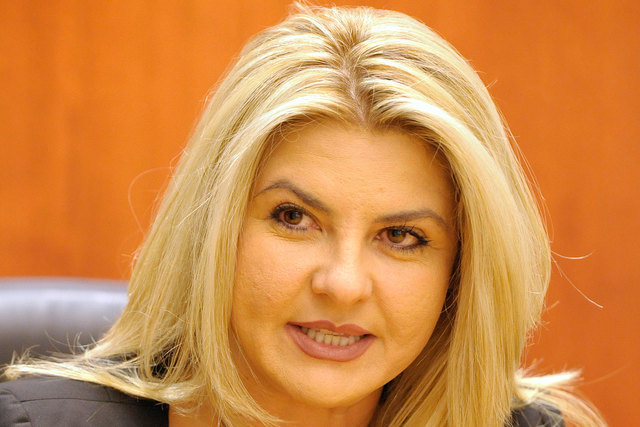 Moving to quash a conservative GOP insurrection, Assembly Speaker-designee John Hambrick on Saturday harshly rebuked Assemblywoman Michelle Fiore, telling her to stop playing "childish games" and undermining him by insisting she's still Republican majority leader.
Hambrick said in an email to Fiore that he had full authority as the elected leader of the Assembly Republican Caucus to remove her as majority leader and as chair of the Assembly Taxation Committee.
He said he removed her last month for insubordination and for how she's handling a dispute with the Internal Revenue Service over unpaid payroll taxes for her home health care business. The IRS has $1 million in liens against Fiore or her company.
"Instead of explaining your IRS issues publicly like you had agreed to do you squandered the opportunity by maliciously attacking two respected consultants and a caucus donor," Hambrick wrote.
Hambrick named Assemblyman Paul Anderson, R-Las Vegas, majority leader.
In his email, Hambrick also told Fiore she has no authority to call a meeting of the Assembly Republican Caucus, which she did for Monday afternoon in Carson City to air differences and hold another leadership vote.
"You have no standing to call a meeting as you are not the ML," Hambrick wrote. "If you were the ML you could call a meeting anytime you would like but without the authority of the Speaker the decisions made in the meeting would carry no authority."
Conservative and moderate GOP factions of the Assembly have been engaged in a power struggle since the Nov. 4 election when Republicans won control of the lower house in a major upset.
Republicans now hold 25 seats to 17 for Democrats. Many of the incoming GOP freshmen have signed pledges not to raise taxes. The caucus is about evenly divided between staunch conservatives and moderates.
In one of their first post-election acts, conservatives replaced former Assembly Minority Leader Pat Hickey, R-Reno, with Assembly­man Ira Hansen, R-Sparks. But Hansen resigned as speaker-designee after facing criticism for racist and sexist columns he wrote two decades ago.
Hambrick was then voted GOP leader and designated speaker. An official leader­ship vote of the full Assembly is held on the first day of the biennial session, Feb. 2.
It's unclear whether Hambrick will remain speaker.
Hambrick issued his rebuke of Fiore in response to an open letter to him that Fiore sent out Friday.
In her defiant letter, Fiore said Hambrick had no authority to remove her as majority leader. She also said she has the right to occupy the majority leader's office in the Legislative Building. And she called the caucus meeting for Monday at 3:30 p.m. to sort things out.
"You need to know that a sizable portion of the members of the Caucus still consider me the Majority Leader, as do I," Fiore wrote. "I will be occupying my Majority Leader office January 5th."
Hambrick urged Fiore to give up the fight.
"As I said in my previous email to the caucus, we need to work as a cohesive unit," Hambrick wrote. "I hope you will come to the table and work to be a part of the solution and stop with the childish games."
Contact Laura Myers at lmyers@reviewjournal.com or 702-387-2919. Find her on Twitter: @lmyerslvrj.