Nevada man's 'Go back to California' license plate subject of recall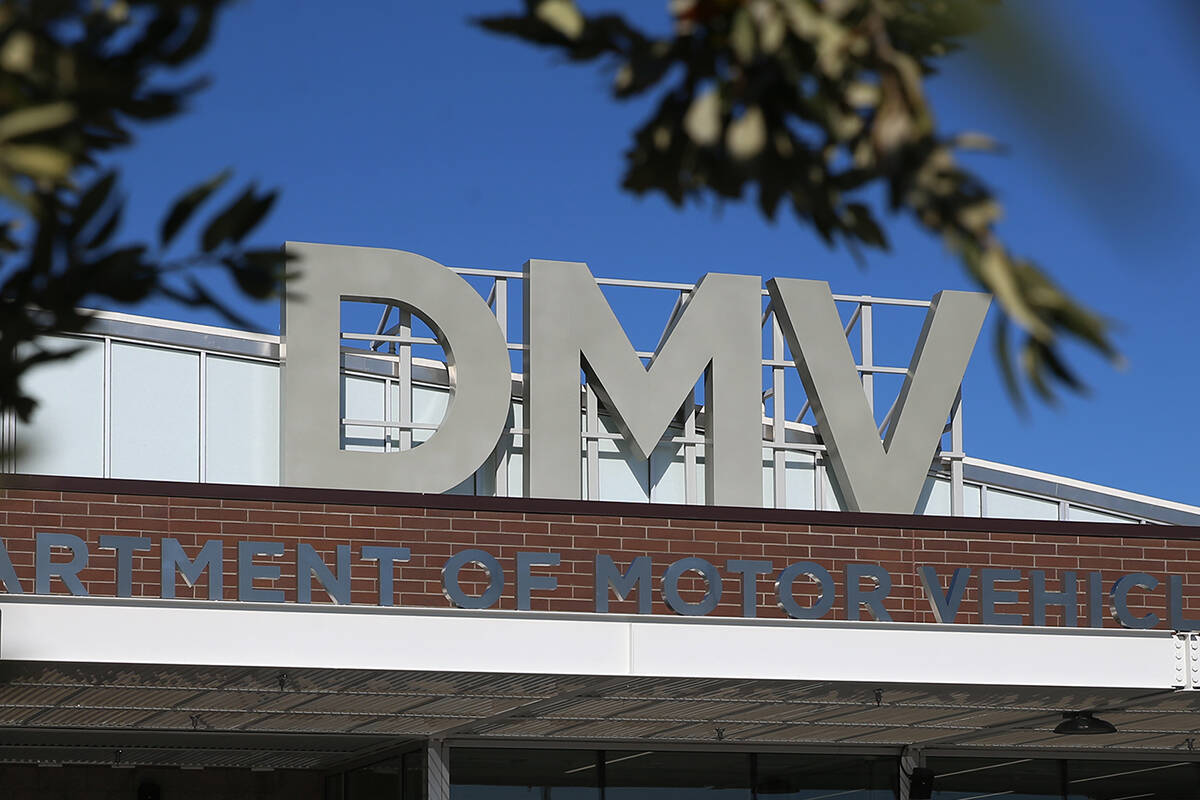 A Nevada motorist's license plate is the subject of a recall by the Nevada Department of Motor Vehicles.
A plate that reads "GOBK2CA," or "Go back to California," was recalled in May by the agency after it received a complaint, according to DMV spokesman Eli Rohl.
The section of the Nevada Administrative Code that is being applied to the plate involves making a defamatory reference to a person or group.
"In this case, the defamed group is Californians. Mr. Steelmon's plate is not unique in this; we regularly turn down plates that share the same messages," Rohl wrote in an email. "If we've been rejecting applications for other 'back to California' plates, then it's not an equal application of the law to receive a complaint about this plate and neglect to take action on it."
The plate, which is registered to a man the DMV identified only as "Mr. Steelmon," will now be the subject of an appeal by the Nevada resident, Rohl noted.
"Ultimately, Mr. Steelmon is exercising his right to appeal the decision and have his case heard by an Administrative Law judge who will determine who makes the better case for the continued issuance or recall of his plate," Rohl wrote. "If he doesn't like the AL judge's decision, he can appeal it through the District court all the way through the Nevada Supreme Court."
Attempts to reach Steelmon for comment on Friday were unsuccessful.
After a motorist applies for a personalized license plate, it is reviewed by the DMV's automated system or by a technician for any issues tied to the Nevada Administrative Code.
"The most common issues with plates are people getting creative and trying to say things they shouldn't," Rohl said. "Lots of acronyms, coded messages, backwards spellings … people get really creative."
If a plate is flagged as suspicious and isn't approved outright, it goes to the DMV's special plates committee for review.
The committee is composed of 13 voting members, with only seven needed to be in attendance to conduct a meeting and pass approvals or rejections. The committee is generally composed of administrator-level employees.
Steelmon claims law enforcement has been a fan of his plate, and the DMV has seen several messages of support for his plate on social media, according to Rohl, who added: "We also see the opposite."
"I'm also not trying to say that our committee or the DMV in general always gets it right when it comes to these decisions, which is why the appeal process exists," wrote Rohl, who sits on the special plates committee. "If Mr. Steelmon wins his appeal, the DMV may need to be receptive to that and revisit its interpretation and application of this statute."
Contact Mick Akers at makers@reviewjournal.com or 702-387-2920. Follow @mickakers on Twitter.