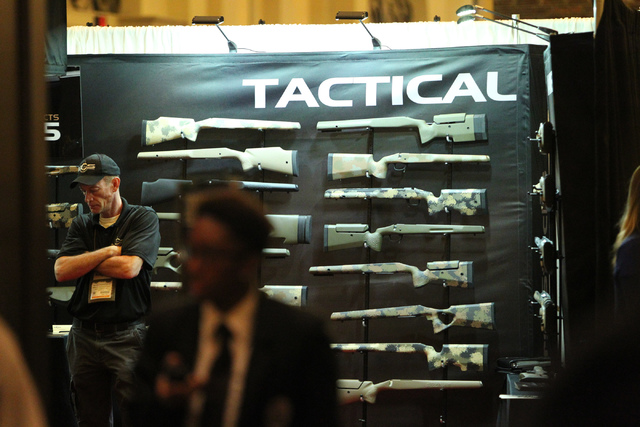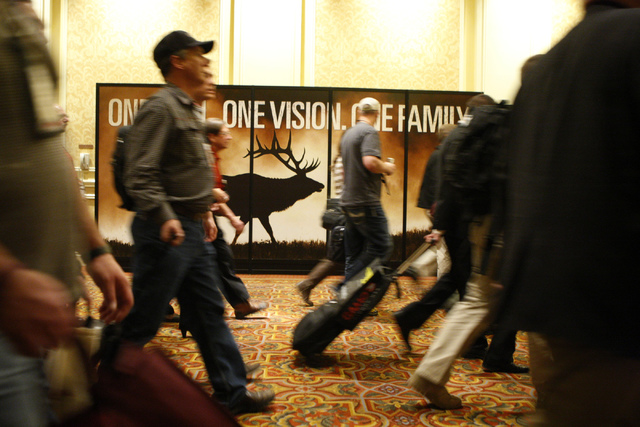 CARSON CITY — A legislative panel on Wednesday postponed a regulation to prohibit Nevada hunters from using high-tech rifles capable of zeroing in on big game from up to a mile away.
The Nevada Department of Wildlife approved the ban on "smart rifles" this fall, citing concerns that the technology allowing hunters to execute a kill shot with laserlike precision from long distances is contrary to the sportsmen's doctrine of "fair chase."
But the Legislative Commission withheld action after complaints from a lobbyist for a leading manufacturer, and some rural lawmakers raised concerns.
Robert Uithoven, speaking on behalf of TrackingPoint, urged lawmakers not to approve the regulation. Uithoven disputed arguments the technology violates hunting ethics, insisting it is humane because it eliminates errant shots that wound an animal, causing it to suffer.
"This technology helps ensure a kill shot on the first shot," he said.
He also said it would allow hunters with physical ailments to enjoy the sport.
TrackingPoint, headquartered in Austin, Texas, says on its website its technology "incorporates the same tracking and fire-control capabilities found in advanced fighter jets.
"Shooters of any skill level can now shoot better than the best shooters who ever lived," the website states.
Jeremy Drew, past chairman of the Nevada Wildlife Commission, said the agency believes the technology starts "blurring the line" of sportsmanship. He also said wildlife officials reached out to groups that aid handicapped hunters, and none expressed opposition to the regulation.
State Sen. James Settelmeyer, R-Minden, said the provision to regulate technology was a "slippery slope."
"Do we also get into the discussion of certain scopes?" he asked, questioning whether a hunter with an expensive scope on a rifle has an advantage over someone else.
Settelmeyer asked whether it would be better to restrict the distance from which hunters can shoot at big game. Tyler Turnipseed, NDOW chief game warden, said the concept was discussed but determined to be too difficult to enforce.
The smart rifle ban was supported by the Nevada Chapter of Backcountry Hunters & Anglers. In a letter to the commission, the group wrote, "In our view, this technology takes the human out of the equation, by only firing when the computer decides the tagged 'target' is pinpointed."
The letter added, "The further we distance ourselves from our traditional skills and woodsmanship, the greater the risk to ability to claim self-restraint, air chase and respect for our wildlife."
Settlemeyer and Assemblyman Ira Hansen, R-Sparks, said the smart rifle ban should be separated from other aspects of the regulation that dealt with allowing smokeless powder in muzzleloaders and relaxing prohibitions on using some handguns to hunt big game.
Hansen, a hunter and trapper who has frequently feuded with NDOW, also objected to a provision to restrict permissible ammunition to no more than .50-caliber and no longer than 3 inches.
Contact Sandra Chereb at schereb@reviewjournal.com or 775-461-3821. Follow @SandraChereb on Twitter.