Nevada Senate race between Heller, Rosen rated as tossup
Updated August 28, 2018 - 7:59 pm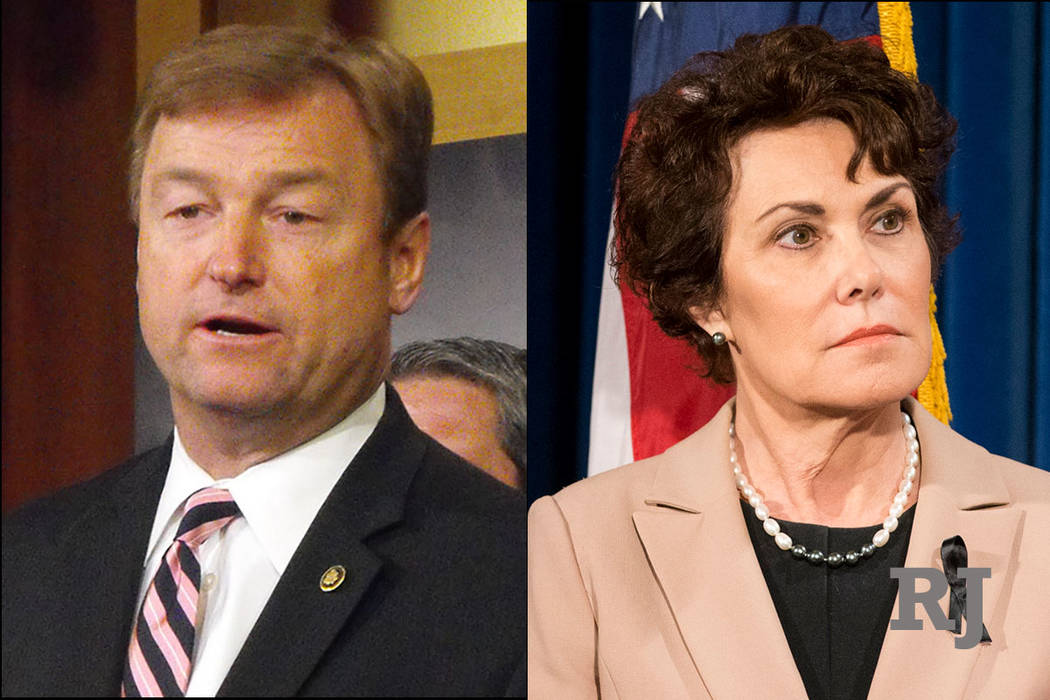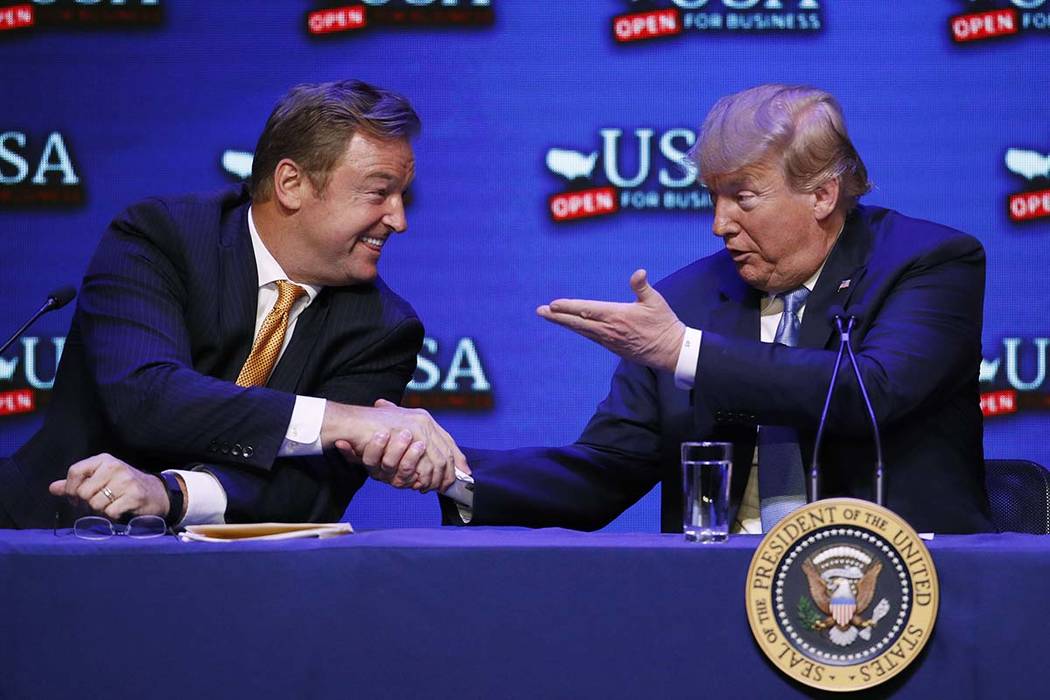 WASHINGTON — The Senate race pitting incumbent Republican Dean Heller against Democratic challenger Jacky Rosen, a first-term congresswoman, is so tight that two major political handicappers have called it a toss-up.
In fact, the race is so close, Geoffrey Skelley of the University of Virginia Center for Politics, which produces Sabato's Crystal Ball, said that if he were Heller and President Donald Trump offered to stump for him, "I'd probably prefer the president stay away."
Both Sabato's Crystal Ball and polling firm Ipsos rate the Nevada race as one of six toss-up Senate races, though neither breaks down the percentages of support for either candidate.
The two operations on Tuesday announced a joint venture, www.political-atlas.com, that adds a social media trend component to their forecasts.
The new social media forecast, which is expected to factor in voter enthusiasm, also rates the Nevada race a toss-up.
"I think this is a neck-and-neck toss-up race. Nevada's a battleground state. It's a purple state," Stewart Boss of the Rosen campaign told the Las Vegas Review-Journal.
"Nevada races are usually decided by a couple of points," Heller campaign spokesman Keith Schipper said in a statement, which is why the campaign invested in its ground game and building a large campaign team.
Political Atlas reported that Trump has a 50 percent approval rating in Nevada; its margin of error is plus or minus 5 percentage points.
A week ago, the White House said Trump would return to Nevada within weeks to stump for Silver State candidates.
Trump's presence in Nevada is not likely to "sink Dean Heller outright," Skelley said. "It's also not so strong that it's going to save Heller, either."
Asked about a potential Trump visit, Schipper's statement said, "This race is about Nevada" and Heller's record.
Trump last visited Las Vegas in June as he stumped at the state GOP convention for Heller, Attorney General Adam Laxalt, who is running for governor, and Danny Tarkanian, the Republican running for the seat Rosen is vacating.
Sabato's Crystal Ball and Ipsos rate the Nevada governor's race as a toss-up, while the social media trends have it leaning Republican.
Contact Debra J. Saunders at dsaunders@reviewjournal.com or 202-662-7391. Follow @debrajsaunders on Twitter.