Nevada teachers union opposes energy choice measure
September 6, 2018 - 10:09 am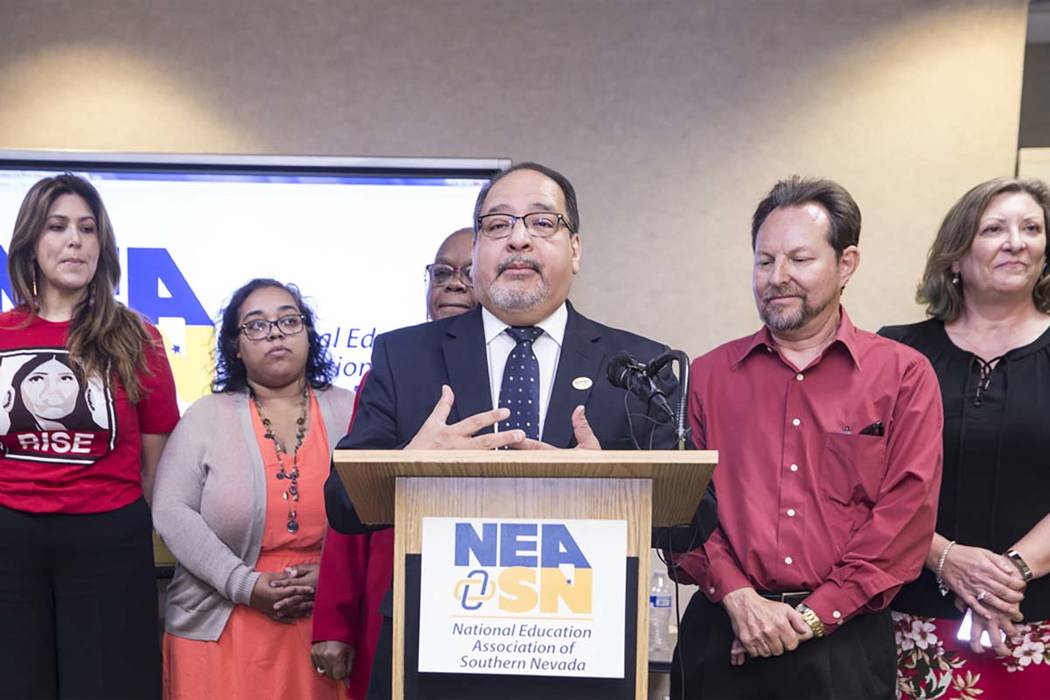 The state teacher's union has come out in opposition of the energy choice measure on the ballot in November, calling it a "risky and costly."
The Nevada State Education Association, the parent group of many local teachers unions, announced the opposition Thursday, a week after the local Clark County teachers union endorsed Question 3.
"We oppose Question 3 because electricity deregulation is a failed experiment that has resulted in higher electric rates in other states. At a time when education budgets are already squeezed, our school districts simply can't afford to have our limited resources diverted from the classroom to pay for increased electricity costs," Ruben Murillo, president of NSEA, said in a statement.
The proposed amendment to the Nevada Constitution would shift the state from a monopoly-based utility to an energy-choice model in which customers would choose their providers.
Several gaming companies, including Wynn Resorts, MGM Resorts International, Caesars Entertainment and the Peppermill in Reno, have paid multimillion-dollar fees to leave NV Energy and purchase electricity from other sources.
Earlier this year, the issue between the local and state teachers union came to a head — after years of smaller spats and disagreements among the leadership. Members of the Clark County Education Association voted to cut ties with the state organization to become independent.
In return, the state helped form a new local union, which is attempting to recruit Clark County teachers and ultimately earn the exclusive bargaining rights with the district, which are currently held by CCEA.
Contact Meghin Delaney at 702-383-0281 or mdelaney@reviewjournal.com. Follow @MeghinDelaney on Twitter.