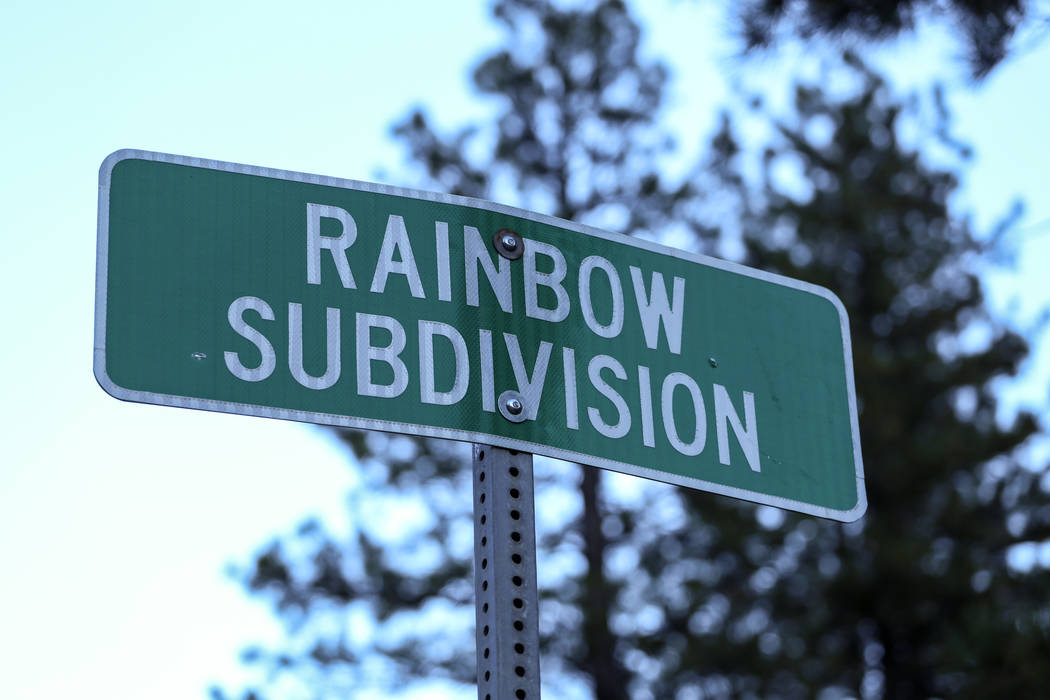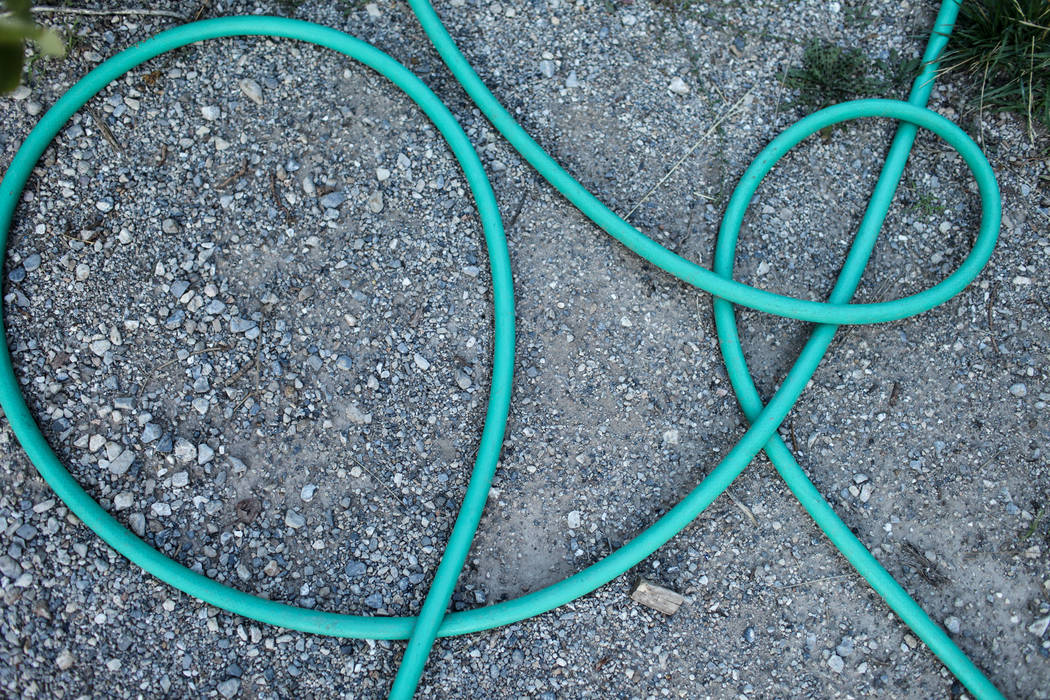 Nevada transportation officials announced Tuesday they will stop using a salt-based road de-icing product that has been linked to lead contamination in the water of some Mount Charleston residents.
The road salt is being blamed for a spike in chloride levels in the groundwater well that serves the Rainbow Subdivision in Kyle Canyon. According to the Las Vegas Valley Water District, the chloride is making the water more corrosive, causing it to leach lead from the plumbing in some older homes.
The district issued an alert to its customers in Kyle Canyon on Monday, after water samples from three homes in the Rainbow Subdivision showed levels of lead above the federal safety standard.
"In light of this news, NDOT has decided to discontinue using Ice Slicer on the road, everything west of the Rainbow Subdivision so that runoff can't make its way down to the well head," said Nevada Department of Transportation spokesman Tony Illia.
Instead, state road crews will treat the highway uphill from the affected neighborhood with sand, which does not melt snow or ice but does provide some traction for vehicles.
The change will be made with the first snowfall this year, Illia said.
Icy road ahead
Clark County officials are mulling a similar move.
"In light of the information from the water district, the county is reevaluating the use of de-icing products on the residential roads maintained by the county in Kyle Canyon," County Commissioner Larry Brown, whose district includes Mount Charleston, said in a written statement.
State and county road crews began using Ice Slicer, a more concentrated form of de-icing salt, about five years ago because it melts more ice with less product than the sand and salt mixtures they previously used. Since then, though, researchers and mountain residents have blamed salty road runoff for poisoning trees along the highway and in some neighborhoods.
Illia said NDOT plans to keep using Ice Slicer elsewhere on Mount Charleston, including Lee Canyon and in Kyle Canyon downhill from the Rainbow Subdivision. "We've tried other products. Nothing works as effectively," he said.
A digital message board will be placed along the road high in Kyle Canyon, where sand will be used instead of salt, to warn about the icy conditions ahead, Illia said. "I think the residents will be fine. They know how to navigate those conditions."
Motorists from the valley are another story. "I think we'll just have to see how this plays out this winter," Illia said.
School water sampled
Water officials don't yet know how many homes may have been affected by the corrosive water and leaching lead, but the impact is believed to be limited.
Residents have not been told to stop using their water. Instead, the water district is encouraging customers on the mountain to let their water run for a minute or two before using it to help flush out any contaminants.
To prevent any possible lead exposure in the future, some affected homeowners could be forced to replace old plumbing fixtures or install a home filtration system at their own expense.
The district is in the process of notifying its 400 customers on the mountain with automated phone calls and letters. Officials from the utility and Clark County are expected to hold an informational meeting at 6:30 p.m. Oct. 5 at Lundy Elementary School in Kyle Canyon.
District spokesman Bronson Mack said water samples were collected from the school Tuesday morning, though Lundy does not get its water from the same well that serves the Rainbow Subdivision. Test results could be available by late Wednesday.
The district also has set up a dedicated information line at 702-822-8388 for mountain residents who have questions or want to have their water tested for free.
As of Tuesday morning, Mack said the district had fielded about two dozen calls from Kyle Canyon residents, most of whom wanted their water tested.
Contact Henry Brean at hbrean@reviewjournal.com or 702-383-0350. Follow @RefriedBrean on Twitter.