NRC member rejects Nevada request to sit out Yucca Mountain proceedings
Updated July 3, 2018 - 5:41 pm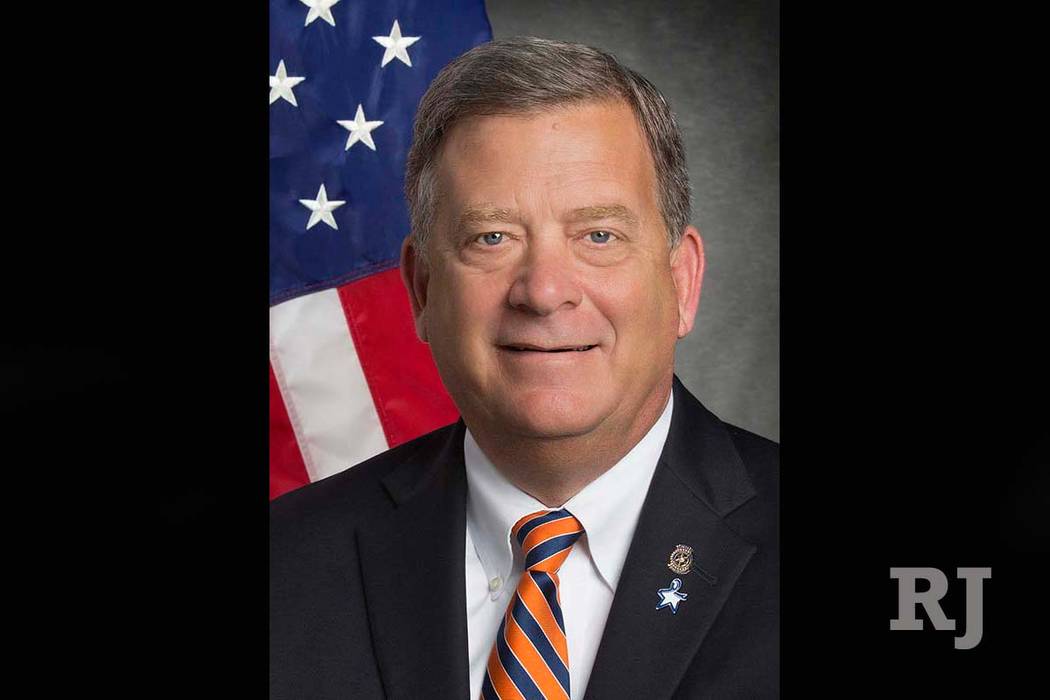 WASHINGTON — A Nuclear Regulatory Commission member whose impartiality on the Yucca Mountain project was challenged by Nevada has refused a request that he recuse himself from any proceedings related to the proposed nuclear waste repository.
Nevada last month asked Commissioner David Wright to recuse himself in any federal decision on Yucca Mountain because of his public comments critical of local opposition to the project and his past advocacy for storing waste at the site while he was a member of the Yucca Mountain Task Force from 2005 to 2010.
Nevada's legal filing stated that participation by Wright, who was appointed by President Donald Trump and confirmed by the Senate this year, in NRC action on Yucca Mountain would violate the state's due process right "to a neutral and unbiased decision-maker."
"In fact, given your past actions and expressions of opinion about the merits of the proposed Yucca Mountain repository, your participation would flout established norms that have been followed throughout the commission's 43-year history," Nevada's legal request stated.
Wright issued a response Monday declining to recuse himself from the Yucca Mountain licensing proceeding.
"My limited participation was not related to the merits of the proceeding, and my public statements were intended as general support for a long-term nuclear waste solution," he said in the statement.
In short, he said, "I have not prejudged the technical, legal, or policy issues in the licensing proceeding."
Nevada officials said Wright's decision provides the state with a legal avenue to challenge future adverse decisions by the NRC.
"His participation will now violate Nevada's due process right to an unbiased decision-maker and flout established norms that have been followed by other NRC commissioners throughout the commission's 43-year history," said Bob Halstead, executive director of the Nevada Agency for Nuclear Projects. "Every commission decision he participates in will now be irrevocably tainted. If the licensing proceeding should ever resume and proceed to completion, judicial remedies will be available to Nevada to reverse every commission decision on which Commissioner Wright participated."
Rep. Dina Titus, D-Nev., said she was not surprised by Wright's refusal to step back.
"Considering the number of individuals in the Trump administration with conflicts of interest, it should come as no surprise that one of the leading advocates for turning Nevada into the nation's nuclear waste dump would refuse to acknowledge his long-standing bias," she said in a statement.
The licensing process, when funded and resumed, could take three to five years, experts told Congress in hearings.
Legislation introduced by Rep. John Shimkus, R-Ill., this year and overwhelmingly passed by the House would allow procedures to expedite adjudication of "contentions," or challenges that must be heard and considered by the NRC.
Nevada has filed more than 200 contentions to the Department of Energy license application, most concerning groundwater.
Contact Gary Martin at gmartin@reviewjournal.com or at 202-662-7390. Follow @garymartindc on Twitter.
RELATED
Congressional delegation to tour Yucca Mountain in Nevada