Panel OKs bill aimed at protecting children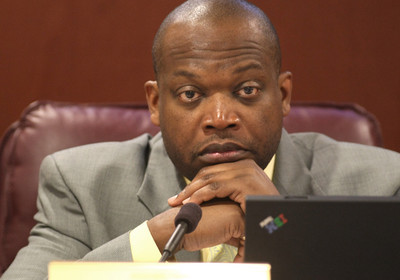 CARSON CITY — A Nevada Assembly panel voted Thursday for a bill that would make it a felony to solicit a minor for an act of prostitution.
Assembly Bill 238, approved by the Assembly Corrections, Parole and Probation Committee, would go after the clients of minor prostitutes, and would require that a person who intentionally seeks to hire a child prostitute be subject to lifetime supervision.
"We're trying to get to the 'johns,' and the 'johns' are going after the kids," said Assemblyman William Horne, D-Las Vegas, the committee chairman and chief sponsor of AB238. "And they were getting slapped on the hand for misdemeanors."
Although the legal age for consensual sex is 16 in Nevada, the bill defines a "child" as anyone under age 18.
The committee also approved Assembly Bill 325, which would require that as a condition of lifetime supervision a sex offender can't have any contact with a victim of the offense or a witness who testified against the defendant.
The bill originally said an offender couldn't live within 1,000 feet of a victim, but that provision was deleted.
"We just want to be effective in protecting the victims, but give the department flexibility in extenuating circumstances," Assemblyman Lynn Stewart, R-Henderson, the chief sponsor of the measure, said after the committee meeting.
The panel also advanced a measure that would require the Department of Corrections and the Division of Parole and Probation to adopt policies that set maximum caseloads for their officers.
Assembly Bill 385 would require that parole and probation officers have a maximum of 70 cases for low-risk offenders.
The bill also would require periodic reports to legislators about staffing ratios.
Assemblyman Ty Cobb, R-Reno, opposed the bill, saying that the Department of Corrections already had those policies, adding, "I think that if we put this into law, it would just be inviting potential lawsuits."
State Corrections Director Howard Skolnik disagreed, saying that litigious inmates may decide to sue over staffing but that probably wouldn't result in much of an increase in lawsuits against the department.
After the hearing, Skolnik said the bill was a good idea, but it wrote into law procedures that the department already follows.
"It's really not a necessary bill," Skolnik said. "There was an audit, the audit findings are what drove this piece of legislation, and we already agreed to the findings and recommendations and began implementing them."