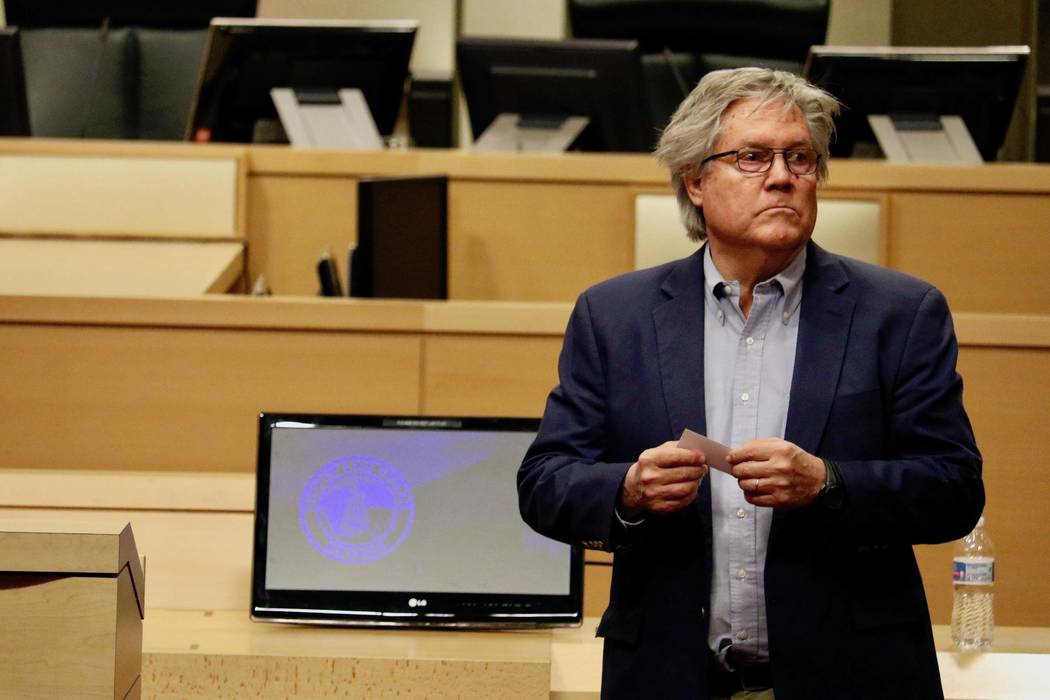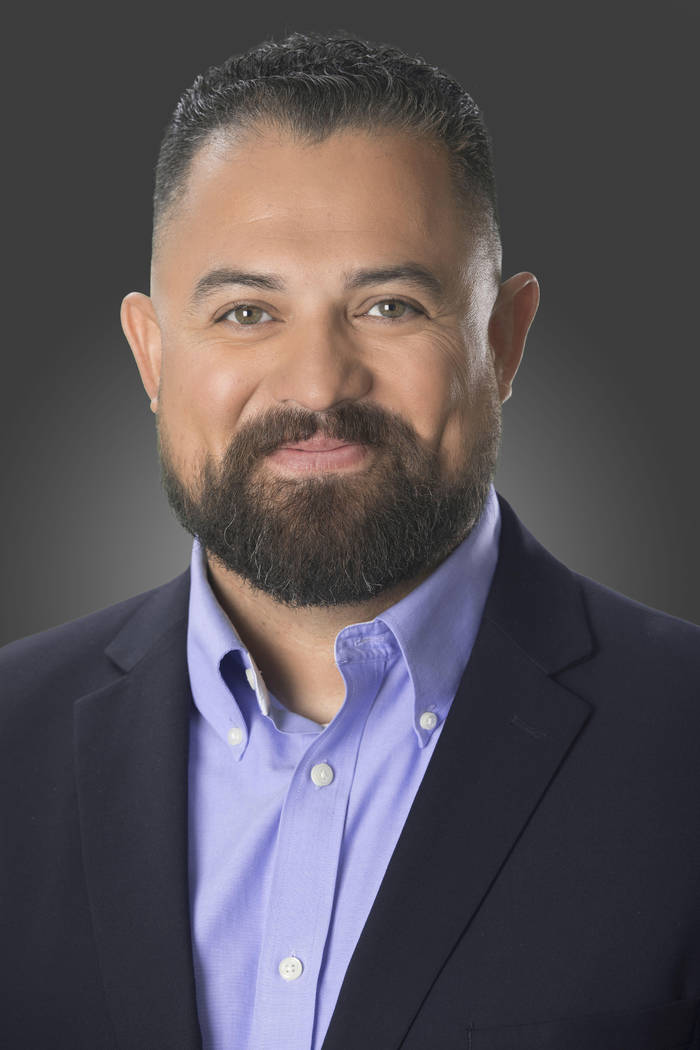 CARSON CITY — The battle between Clark County Commission hopefuls Tick Segerblom and Marco Hernandez has turned into one of the more expensive primaries in Nevada.
Segerblom, a state Senator, raised roughly $265,000 in the first five months of 2018, and spent more than $220,000, campaign finance records show. Hernandez, a leader of Laborers Local 872, raised over $114,000 and spent about $53,000, according to his report.
Midnight Tuesday was the year's first deadline for campaign finance reports.
The Democrats are matched up in the June 12 primary with a shot at replacing outgoing commissioner Chris Giunchigliani in District E.
By far the largest donor to Hernandez's campaign was Las Vegas Sands — whose CEO is Republican megadonor Sheldon Adelson — with affiliates for the company donating a combined $30,000 to Hernandez.
"That's what campaign finance reports are for," Segerblom said. "People can see who your supporters are. They can see that he's supported by a Republican."
Hernandez told the Review-Journal Wednesday that his campaign is about more than the big donations.
"At the end of the day the voters are going to decide who is going to get elected, and that's why I'm doing my homework and going to door to door to talk to voters," he said.
Andy Abboud, senior vice president of government affairs for Sands, said Wednesday that Sands is supporting Hernandez in part because Segerblom has criticized the company.
"Tick Segerblom made it very clear that he had a closed-door policy towards the company," Abboud said, adding that he thinks Segerblom has "taken almost a hostile attitude towards us," especially over the issue of marijuana legalization, which Sands opposed. Major donors to Segerblom's campaign included Seashore Holdings LLC, which is registered to local contractor Steven Menzies, groups associated with Republic Services and TGIG LLC, the legal name for marijuana dispensary The Grove (Segerblom is seen by many as one of the key players in bringing legal marijuana to Nevada).
In the heavily Democratic district, whoever wins between Segerblom and Hernandez will likely face little competition in the general. Republican Trish Marsh reported raising no money but spent $33,000, while a second Republican, Randy Rose, reported raising $285 and spending $280.
Meanwhile, in the race to replace term-limited Commissioner Susan Brager in District F, Republican Tisha Black is trying to become the Republican to win election to the Clark County Commission in 14 years.
Black raised about $250,000 and spent roughly $146,000. Her primary opponent, Mitchell Tracy, reported both raising and spending approximately $16,500.
For Democrats, Justin Jones raised roughly $143,000 and spent about $105,000. Fellow Democrat Jason Hunt raised $9,500 and spent nearly $7,000.
Statewide races
Democrats hauled in much more cash than their Republican rivals in most state constitutional races, and nowhere was that more evident than in Nevada's Secretary of State race, where Assemblyman Nelson Araujo, D-Las Vegas, is trying to upend Republican incumbent Barbara Cegavske.
The campaign for Araujo, who was first elected to the Assembly in 2014, reported raising just under $180,000 from Jan. 1 to May 18, campaign finance reports show.
That's nearly three times the total $63,075 Cegavske raised in the same time frame.
Araujo's biggest donors include unions such as the AFL-CIO, the Las Vegas Police Protective Association (the LVMPD officers union) and SEIU Local 1107.
And while Republican attorney general candidate Wes Duncan has pulled in more than $400,000, his Democratic rival managed to outdo him. Senate Democratic Leader Aaron Ford tallied over $500,000 in donations, records show.
In the treasurer's race, Democrat Zach Conine brought in more than both Republicans vying for the seat combined. Former Las Vegas City Councilman Bob Beers raised $26,000, while local financial planner Derek Uehara brought in $78,000 ($50,000 of which was a loan from Uehara himself). Conine, who ran unsuccessfully for a Las Vegas-based Assembly seat in 2016, pulled in just under $108,000 according to his report.
In the lieutenant governor race, Democrat Kate Marshall edged out Senate Republican Leader Michael Roberson, out raising him $181,000 to $161,000.
The Review-Journal is owned by the family of Las Vegas Sands Corp. Chairman and CEO Sheldon Adelson.
Contact Review-Journal Capital Bureau reporter Colton Lochhead at clochhead@reviewjournal.com or 775-461-3820. Follow @ColtonLochhead on Twitter.