Senators deny spat is political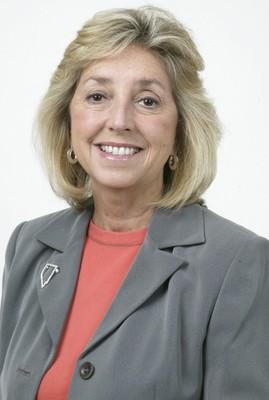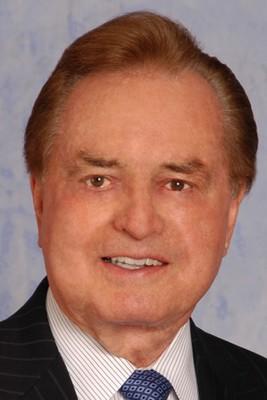 CARSON CITY — A bill mandating that insurance companies cover a cervical cancer vaccine and an entirely unrelated measure seeking the appointment of judges appeared to become entangled in a political dispute in the Senate on Monday.
The drama began when the Senate took up reconsideration of Senate Bill 409, a measure sought by Senate Minority Leader Dina Titus, D-Las Vegas, to require the coverage for the vaccine.
Titus then sought reconsideration of a measure by Senate Majority Leader Bill Raggio that would adopt a "Missouri Plan" of appointing district judges and Supreme Court justices in Nevada.
Raggio refused to speculate on whether some political gamesmanship was going on with the two measures.
"I don't see the connection," he said. "If things can't pass on the merits, I've been here too long to play games."
Titus as well said there wasn't any political maneuvering at play. "It's all about good policy," she said.
Titus' measure passed on a 12-9 vote on Friday, but Sen. Mark Amodei, R-Carson City, asked for reconsideration.
Nine of 11 Republicans voted against the bill on Friday after Sen. Barbara Cegavske, R-Las Vegas, spoke in opposition to the insurance company mandate.
On Monday, on a strictly party line 11-10 vote, Republicans recalled the measure and sent it to the secretary's desk, a sort of parliamentary purgatory where it can remain indefinitely.
Amodei and Sen. Randolph Townsend, R-Reno, the two GOP votes for the bill on Friday, joined with their Republican colleagues to move the bill to the desk, where it will die if not voted on by an April 24 deadline.
Following that move, Titus announced she wanted reconsideration of Raggio's Senate Joint Resolution 2, which had earlier been voted out of the Senate on a 15-6 vote.
Only those voting in support of a measure can ask for reconsideration, which must occur the next legislative day. Titus voted for the measure.
Raggio said he voted against Titus' bill because adding mandates causes the cost of insurance to rise.
Raggio's Senate resolution would adopt the "Missouri Plan" of appointing district judges and Supreme Court justices in Nevada. Currently in Nevada, judges and justices run in open elections.
Under the resolution, after their appointment through a selection process, judges and justices would appear on the ballot for retention or rejection by the voters.
A judge getting less than 60 percent of the vote would not be retained, and a new judicial appointment would then be made.
Nevada voters in 2010 would have to approve the appointment proposal before it could take effect.
Voting against the constitutional amendment were five Republicans.
If a vote for reconsideration is successful and if Titus can convince several of her Democratic colleagues to switch their votes to join with the five Republicans who are opposed, a second vote on Senate Resolution 2 could see it go down to defeat.
Titus said after the floor session that politics played no role in her decision to seek reconsideration.
Instead, Titus said it was because she suddenly noticed that the 60 percent retention vote seemed high. In other elections, candidates win if they get 50 percent plus one vote, she said.
"That's a pretty high percentage," Titus said. "I just want to take another look at it."
Amodei said he asked for reconsideration of Titus' bill on Friday because of a fiscal concern to the counties and their health insurance plans.
"As I walked off the floor of the Senate today, it felt like the most political I've ever felt in 10 years," he said. "I'm not saying that judgmentally or negatively but it felt real political today."
But Amodei said if the reconsideration of the Missouri plan resolution is a political gambit, Republicans who opposed the measure can continue to do so without fear the measure will be lost.
"Republicans who voted against SJR2 don't have to vote on SJR2 (today), they just have to vote against reconsideration," he said. "I can tell you what, I'm a guy who voted against SJR2 and I can tell you right now I'm not going to vote for reconsideration."
Republicans were splintered on the issue of appointing judges, "but the minority leader may have galvanized the Republican caucus in a way the majority leader wasn't able to on this issue," Amodei said. "I'm hoping this is one of those things that's a big deal on Monday but by Friday there are other fish to fry."
Titus' bill would require health insurance companies, including Nevada Check-Up and Medicaid, to make the vaccine, called Gardasil, available to females ages 9 to 26.
Titus said the bill does not mandate that all eligible for the vaccine get it but makes it more affordable and accessible.
Funding for the vaccine is included in the budgets for Medicaid and Nevada Check-up, health plans for the working poor and the uninsured.
But in arguing to move the bill to the desk on Monday, Townsend said he had concerns about the fiscal impacts of the measure on the counties.
Titus said the bill would not cost the counties any money and there was no reason to delay passage of the measure, but it went to the desk anyway.
Several lawmakers testified in support of Senate resolution 2 on the Senate floor.
Sen. Terry Care, D-Las Vegas, said that if approved by voters, district judges and Supreme Court justices would no longer have to engage in campaigns and fund-raising.
"This is not a new idea," he said. "Twenty-three states and the District of Columbia already have a plan like this."
The Legislature would have to pass the resolution twice, this session and again in 2009, before it would go to the voters for a final decision.
Raggio said in his more than 50 years of practicing law in Nevada, he has seen too many judicial elections become embroiled in politics.
"In large measure, this would remove judges from the elements of partisan politics," he said. "Where do judges go for political contributions. As a practical matter they go to law firms, litigants and potential litigants."
Sen. Bob Coffin, D-Las Vegas, spoke for the measure, saying the Nevada judiciary needs to be separated from the need to seek campaign contributions.
"Let's be honest about it, no one is pure in the present system," he said. "Lets go forward and try to change it with passage of this."
2007
Nevada Legislature