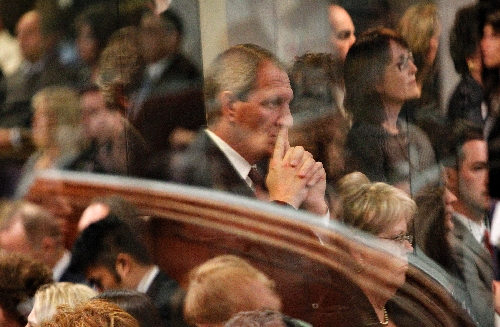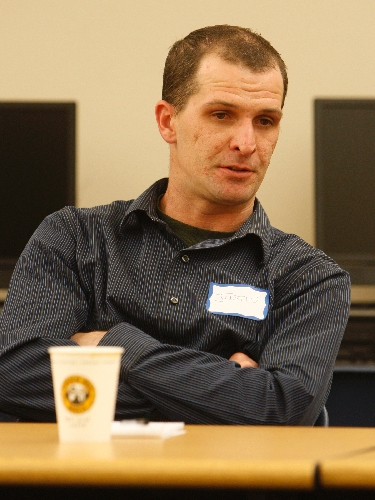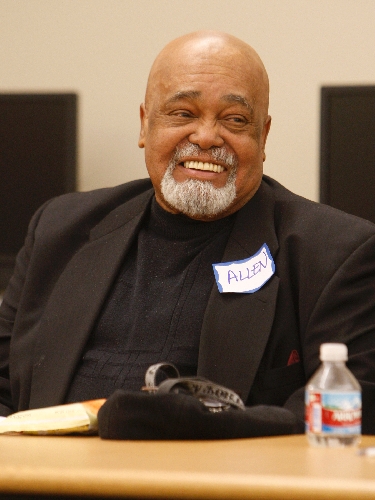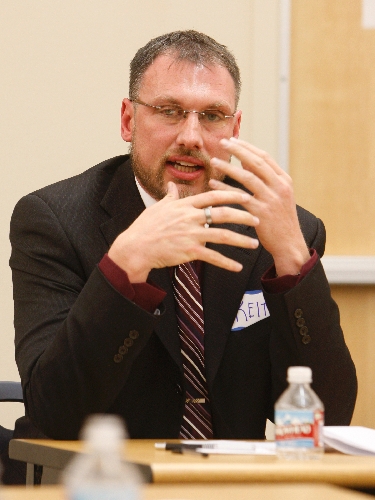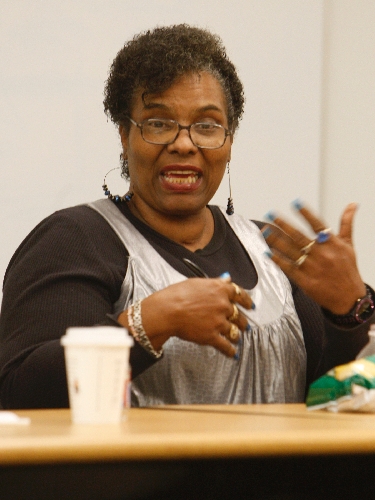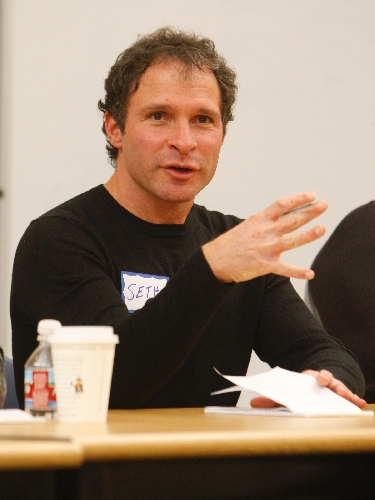 Take a dozen Southern Nevada voters, chosen more or less at random.
Put them in a room together to watch Gov. Brian Sandoval's State of the State address.
Ask them to talk about it. What do you get?
As many opinions as there are people in the room, and a discussion as wide-ranging as the speech itself.
Sandoval's Monday address got mixed reviews from members of a focus group recruited by Strategic Solutions, a consulting firm, for Impact Nevada, a collaboration of the Las Vegas Review-Journal, 8NewsNow and Vegas PBS. The group gathered at the Vegas PBS building on East Flamingo Road for the hourlong discussion.
Asked to rate the speech, just one member of the group — Mindy Vaughan, a registered Republican who considers herself more of a Libertarian — gave Sandoval an "A," saying his promise to "fight the unconstitutional health care bill" passed by Congress last year was the most encouraging thing he said all evening.
Sandoval also received one "F," from Democrat and school principal Leary Adams, who didn't like the governor's pledge to cut state salaries by 5 percent and reduce per-pupil spending in K-12 schools.
The rest of the group's members, who ranged in age from 22 to 73, said Sandoval's speech fell somewhere in between. Three Democrats, five Republicans and four nonpartisans participated in the discussion.
Many of the focus group members said they were most looking forward to hearing Sandoval speak about education funding in Nevada. Many of the participants have or once had children in local public schools. Several either currently work or previously worked for the Clark County School District.
Keith France, an administrator for the district, said Sandoval hit on a lot of "general bandwagon, hot topic ideas" concerning education without understanding the difficulties of implementing those ideas.
"The whole 'pay for merit' sounds like a great idea" but might wind up hurting schools, he said. For example, better teachers will flee struggling schools, such as those with large numbers of students who don't speak English well, he said.
"I'd like him (Sandoval) to come down and take a fourth-grader who just came from Mexico," France said.
Ronette Badalucco, a retired school teacher, said improving the state's education system would advance Sandoval's goal of helping small businesses.
The businesses "would have a better crop to choose from," she said. "You have to spend money on education to get to that place."
Badalucco said she has long felt that no one in power ever listens to "the people in the trenches" concerning education.
"The people making decisions are up high," she said.
When asked whether the governor provided a good road map for maintaining critical services in Nevada, opinions also were mixed.
"He's looking forward with optimism. I'm looking forward with skepticism," said Susan Beyer, who is unemployed and looking for work.
But Beyer also said Nevadans need to learn to cut back, as her family has had to do.
"We've had to cut back 70 percent," she said. Nevadans need to "put your big girl panties on and go ahead."
Most participants said they appreciated Sandoval's pledge to create a more responsive state government and a performance-based budget.
"It should be our right and privilege" as residents to offer feedback on government performance, said Seth Agatstein.
But several expressed doubts that Sandoval and other elected leaders would really listen to what the average citizen has to say.
"Would the input have any impact?" Beyer asked. "Or is he just telling people something they want to hear?"
Allen Amerson, who at 73 is the oldest member of the group, said he wanted to know exactly "who would set the goals and who would evaluate the goals."
Terry Murphy, president of Strategic Solutions, who moderated the discussion, closed it with a final question: What is the most important thing the governor and Legislature need to do to lead our state back to prosperity?
She got a wide range of answers.
"Read the Constitution," Vaughan said. "As long as everything you do is abiding by that, then you're all right."
Amerson said raising taxes is necessary at this point to rescue the state.
Elizabeth Beckett said legislators must "be strong and be able to say no to the special interests and to the unions."
She also joked that if she knew the answer, she "would have run for governor."
Contact reporter Lynnette Curtis at lcurtis@review journal.com or 702-383-0285.
Gov. Sandoval's first State of the State speech
Democratic response to State of the State speech
2011-2013 Executive Budget
News, poll results
Read what a sampling of Nevadans said about state government services and taxes at impactnevada.com