State Senate approves mining tax resolution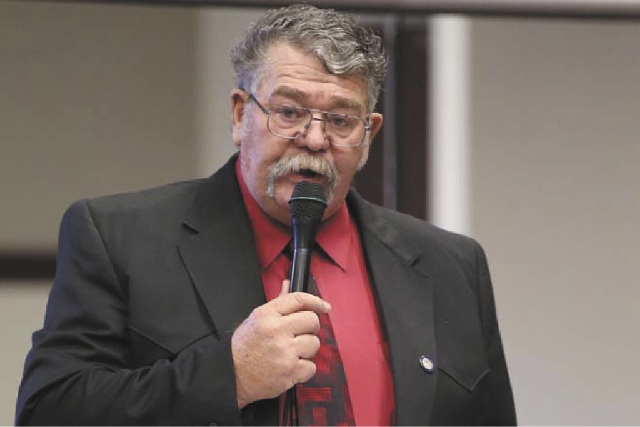 CARSON CITY — The state Senate voted 17-4 Monday for a proposed constitutional amendment that would allow the Legislature, with voter approval, to set taxes on gold and other minerals.
Some Senate Republicans have proposed increasing mining taxes by $600 million to $800 million per year, with revenues going to public education.
Senate Joint Resolution 15 heads to the Assembly for consideration. If it passes there and voters approve the move in 2014, the Legislature in 2015 would set the new tax rate.
Gov. Brian Sandoval, who opposes most tax increases, does not vote on resolutions.
Assembly approval is likely because Democrats hold a 27-15 majority, and every Democrat in that house voted for the resolution two years ago.
All 11 Senate Democrats and six of the 10 Republicans supported the resolution Monday.
During floor debate, Sen. Pete Goicoechea, who represents mining areas, said that if voters approve the resolution, the mining tax, now 5 percent of the gross value, would fall back to the 3.64 percent rate it was before 1989.
"If we take it (the tax rate) out of the constitution, we have to return to what we had before," said Goicoechea, R-Eureka.
Mining industry lobbyists made the same argument last week during a Senate Revenue Committee, but Kevin Powers, deputy legislative counsel, called that incorrect.
Senate Majority Leader Mo Denis, D-Las Vegas, noted that lawmakers would have the power to change the tax rate but might choose not to.
Republicans Barbara Cegavske, James Settelmeyer and Don Gustavson also voted against the bill.
Cegavske argued Nevada legislators "want to attack the mining industry " at the same time they want economic diversification and are giving subsidies to companies that pay workers far less. Apple, she added, has been given $89 million in tax breaks to build facilities in Reno that will support 30 full-time workers paid an average of $57,000 a year. But the mining industry has expansion plans that would add 10,500 workers paid an average of $87,000 per year, Cegavske said. She said a decision to impose higher taxes on mining "shows no foresight and will haunt us in the future."
Contact reporter Ed Vogel at evogel@reviewjournal.com or 775-687-3901.