Steven Myhre named acting U.S. attorney for Nevada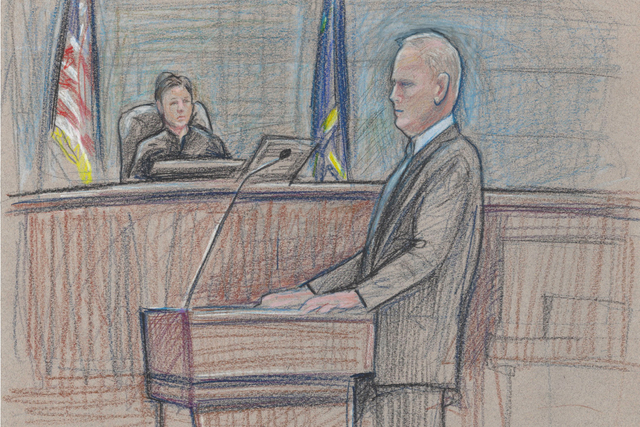 Federal prosecutor Steven Myhre, in charge of the high-profile case against the Bundy family ranchers, has been named acting U.S. attorney following the resignation last week of Nevada U.S. Attorney Daniel Bogden.
The shift follows Attorney General Jeff Sessions' request Friday for the immediate resignation of all prosecutorial appointees of former President Barack Obama. The request amounted to a mass dismissal of chief prosecutors in 46 of the country's 94 federal judicial districts. Such dismissals are customary when a new administration takes control of the Justice Department.
The U.S. attorney's office in Nevada acknowledged receipt of Sessions' request last week but refused until Tuesday to confirm Bogden's official resignation.
Bogden quit Friday, and Myhre was appointed as acting U.S. attorney Saturday.
Contact Jenny Wilson at jenwilson@reviewjournal.com or 702-384-8710. Follow @jennydwilson on Twitter.