Supreme Court weighs arguments challenging closure of Family Court hearings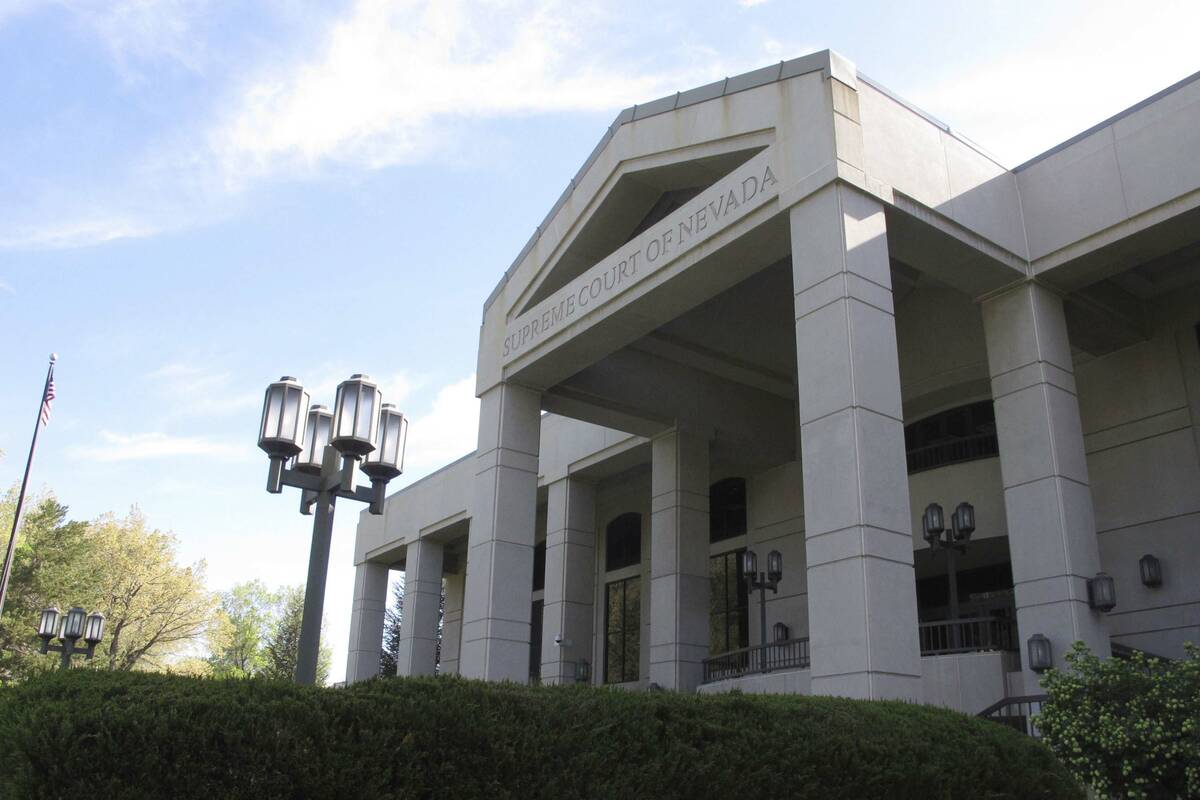 The Nevada Supreme Court is set to determine if a recent rule change making it easier to close hearings to the public in Clark County's Family Court is constitutional.
The American Civil Liberties Union of Nevada first challenged the District Court's rule in June on behalf of Alexander Falconi, who created the Our Nevada Judges news website. The petition alleged that a rule change that went into effect in June now allows for judges to close any Family Court proceedings without reason.
Before the rule change, only divorce cases could be closed without cause, either by a judge's decision or at the request of one of the parties.
Both the ACLU and the Las Vegas Review-Journal have filed petitions to the Supreme Court asking the justices to declare the rule change unconstitutional.
Maggie McLetchie, who represents the newspaper, said during oral arguments Thursday that the justices should uphold transparency within the Family Court system.
"This court has already recognized that Family Court is a matter of the utmost public concern," she said. "Family Court judges are elected like other judges in Nevada, and the public should be able to access the conduct and performance of Family Court judges as much as possible."
McLetchie said that although Nevada law has historically allowed for some Family Court hearings to be closed under certain circumstances, judges should have to determine on a case-by-case basis if the public can be excluded.
Falconi, a software engineer, started the Our Nevada Judges website in 2014 to track statistics on judges, but has said that he expanded the scope of the site in recent years to posting videos of Family Court hearings.
"I founded the Our Nevada Judges organization to educate and inform the public on the Nevada judiciary," he said Thursday. "It necessarily requires access to all courtrooms; family court is no exception."
Attorney Luke Busby, who represents Falconi, argued that it's in the best interest of the public to be able to see what happens in Family Court.
"People can't vote for judges that they think are doing right or wrong things if they have no idea what's happening in Family Court proceedings," he said.
Jeffrey Conner, who represented the District Court on behalf of the Nevada attorney general's office, argued that Family Court matters should be treated differently from civil or criminal cases, and that there are historical cases showing that the First Amendment does not provide a right to access all Family Court hearings.
"These sorts of proceedings involve private matters that are not of a public interest," he said.
During Conner's arguments, Justice Douglas Herndon asked Conner if a judge would have to make a ruling to close a hearing, assuming that the Supreme Court found that hearings were presumed open to the public because of the First Amendment.
"Yes I believe that's what the case law would require here," Conner said.
Marshal Willick, an attorney with the American Academy of Matrimonial Lawyers, also argued in favor of closing Family Court hearings because of privacy concerns, and accused Falconi of broadcasting "the most lurid and salacious matters possible."
"It's hard enough to get anything done in Family Court reliably," he said. "It certainly would not make it any easier if people's most personal and private information was being constantly revealed to the world."
The justices did not indicate when they would rule on the petitions.
Contact Katelyn Newberg at knewberg@reviewjournal.com or 702-383-0240. Follow @k_newberg on Twitter.