Question 1 would expand firearm background checks
October 29, 2016 - 12:00 pm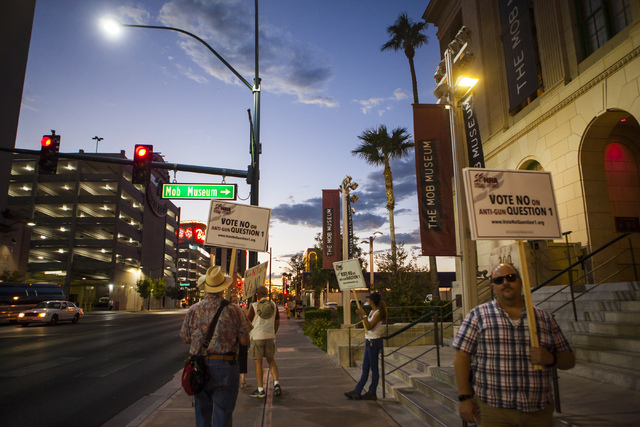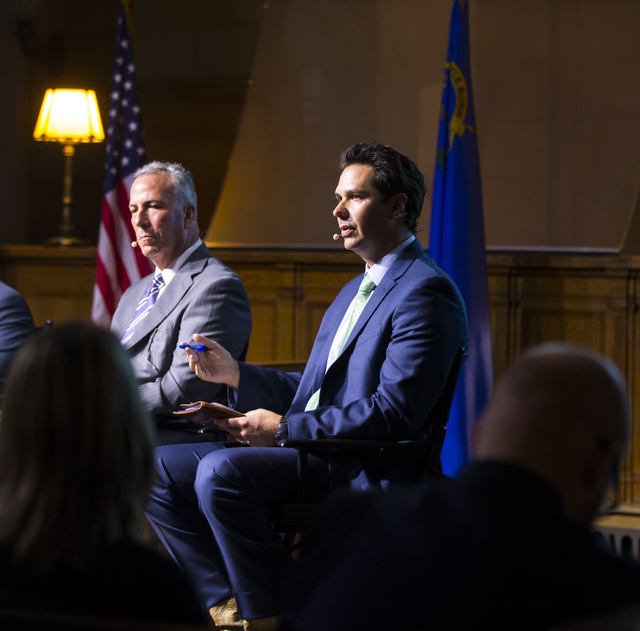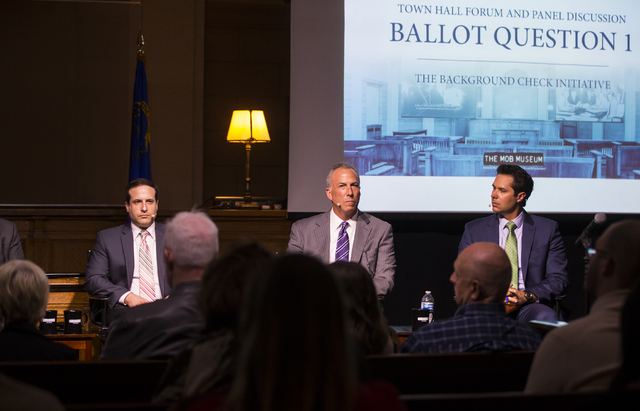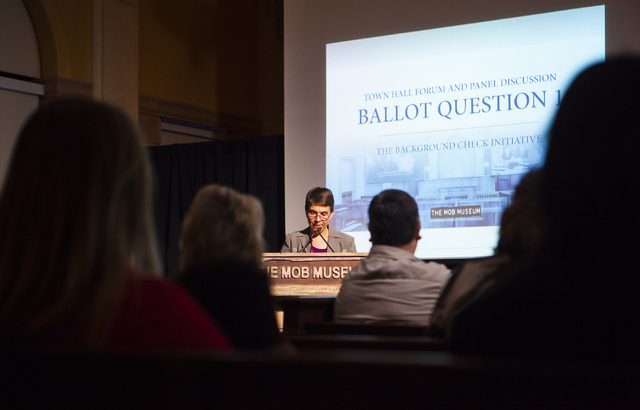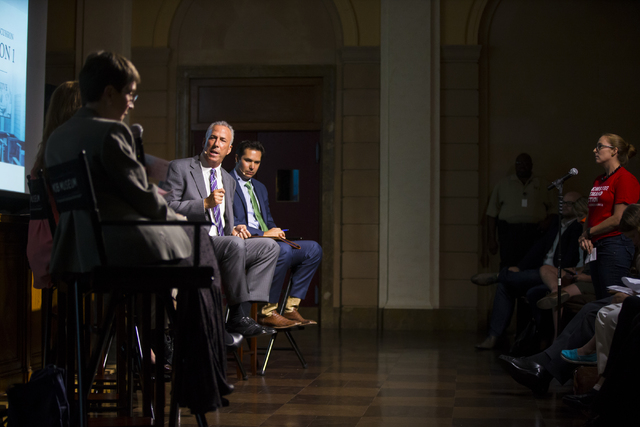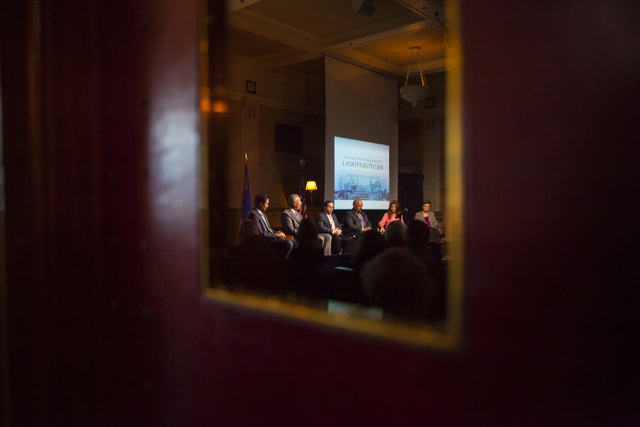 A lot of emotions — and money — have poured into the campaigns for and against Question 1, a Nevada ballot initiative proposing to expand firearm background checks to private-party sales and transfers.
The law would require background checks for all guns sold among friends, online and at gun shows. Federal law requires background checks meant to keep guns away from felons, domestic abusers and the mentally ill on all sales by licensed dealers.
Sellers that break the law would face a gross misdemeanor charge punishable by imprisonment in a county jail for up to a year and/or a fine up to $2,000. Subsequent infractions would result in a felony charge that carries a sentence between one and five years in a state prison and a fine up to $10,000.
A poll of 800 likely voters commissioned by the Las Vegas Review-Journal suggested the measure will pass.
Fifty-eight percent of respondents supported the measure, 32 percent were opposed, and 10 percent indicated they didn't know or didn't answer. Bendixen & Amandi International conducted the poll Sept. 27-29 in English and Spanish. It has a margin of error of plus or minus 3.5 percentage points.
The voter initiative is the culmination of three years of work by gun control activists.
In 2013, then-state Sen. Justin Jones, D-Las Vegas, sponsored a background checks measure that passed in both legislative chambers, which were then controlled by Democrats. The bill was vetoed by Republican Gov. Brian Sandoval, who called it an erosion of Nevadans' Second Amendment rights.
Nevadans for Background Checks emerged shortly afterward and gathered 166,779 signatures to send the measure back to the Legislature.
National gun control group Everytown for Gun Safety spent nearly $2 million on Nevadans for Background Checks' formation and petition drive in fall 2014.
When the Republican-led Legislature failed to take up the measure during the 2015 session, the initiative was passed on for voters to decide.
PROPONENTS
Gun control activists have been working to pass the measure for three years and have racked up numerous endorsements and campaign contributions along the way.
Question 1 has earned the endorsement of the Nevada Association of Public Safety Officers, Las Vegas Fraternal Order of Police, Nevada Chapter of the National Latino Peace Officers Association, the Latin Chamber of Commerce, Las Vegas Asian Chamber of Commerce, Nevada State AFL-CIO, Culinary Local 226, Nevada State Education Association, Nevada Parent Teacher Association, and the Nevada Network Against Domestic Violence.
Nevadans for Background Checks and Everytown for Gun Safety maintain that states that go beyond federal law have seen marked reductions in gun violence.
Multiple states, including California, Colorado, Connecticut, Delaware, New York, Rhode Island and Washington, as well as the District of Columbia, require background checks for all sales and transfers of firearms.
OPPONENTS
Gun rights activists, however, say expanded background checks will only inconvenience law-abiding citizens. At worst, the law could criminalize the common habits of many gun owners, the National Rifle Association has said.
The campaign against the initiative has said the law is poorly worded and unclear. It doesn't define what constitutes an established shooting range or what the "reasonable fee" for the new class of background checks would be.
The NRA has said the law would require background checks even for temporary transfers.
The law includes exceptions for firearms instructors and immediate family members but could make it illegal for soldiers to have friends hold on to their guns while they are deployed.
Contact Wesley Juhl at wjuhl@reviewjournal.com and 702-383-0391. Follow @WesJuhl on Twitter.