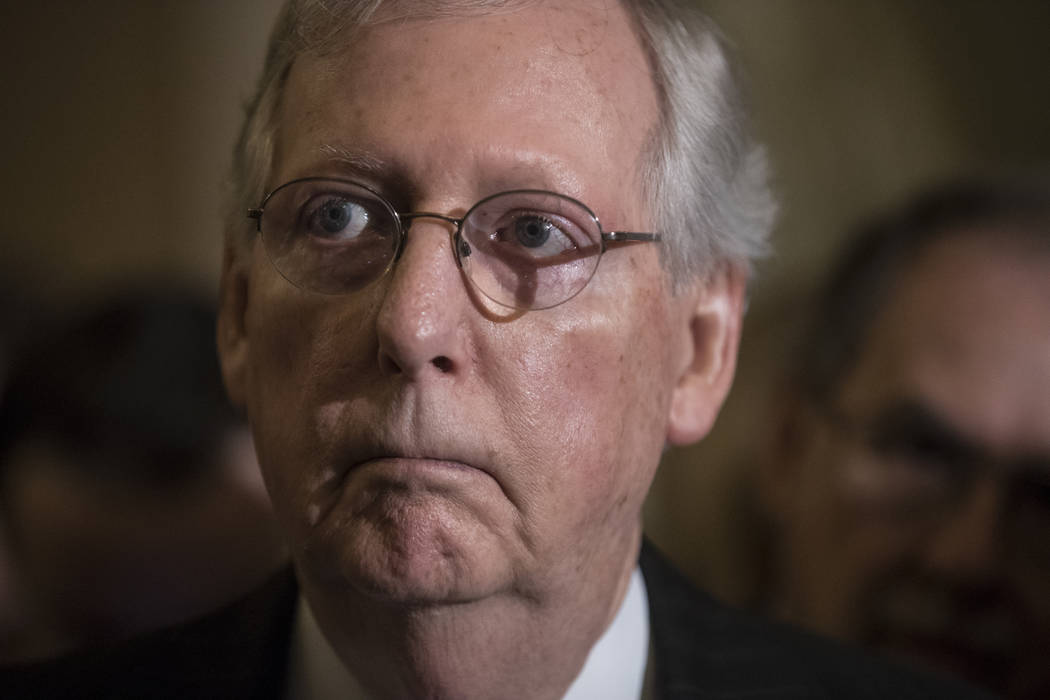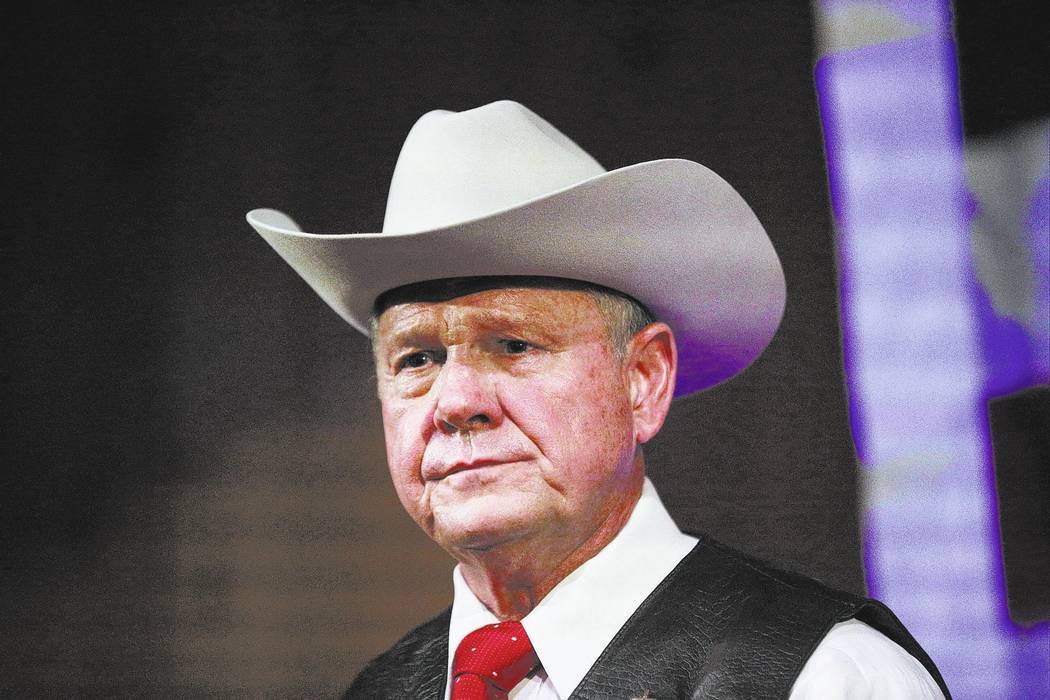 Senate Majority Leader Mitch McConnell called on Roy Moore of Alabama to drop his Republican U.S. Senate candidacy, saying he believes the women who say the former judge pursued them for dates when they were teenagers.
"I think he should step aside," McConnell told reporters Monday in his home state of Kentucky. "I believe the women, yes," the GOP leader said.
Moore quickly fired back, writing on Twitter, "The person who should step aside is @SenateMajLdr Mitch McConnell. He has failed conservatives and must be replaced."
McConnell's statement breaks through a threshold that many Republican leaders set last week of qualified calls for Moore to step aside if the allegations prove true. It increases the pressure on Moore, who has strongly denied having sexual contact with a 14-year-old almost four decades ago but acknowledged knowing two women who told the Washington Post that he pursued them for dates when they were 17 and 18 during the late 1970s. In a radio interview Friday with Sean Hannity, Moore said he couldn't rule out having dated teenagers.
Senate Finance Chairman Orrin Hatch of Utah, the longest-serving Republican currently in the Senate, joined McConnell shortly afterward. He wrote on Twitter, "I stand with the Majority Leader on this." Hatch said he thought that current Senator Luther Strange, who lost a runoff vote to Moore in September, "is an excellent alternative."
McConnell said Monday that a write-in campaign is a possibility to oppose Moore in the Dec. 12 election.
"That's an option we're looking at, whether or not there is someone who could mount a write-in campaign successfully," McConnell said. Asked if it could be Strange, who lost to Moore despite McConnell's support, the majority leader said, "We'll see."
Moore has remained defiant, insisting on Saturday that neither Democrats nor the Republican establishment would force him to abandon his campaign. Speaking on Saturday at a Veterans Day breakfast in Vestavia Hills, Alabama, the GOP Senate nominee said his opponents were "desperate" and said, "People in Alabama will see through this charade."
Three Republican senators have withdrawn earlier endorsements of Moore — Mike Lee of Utah, Steve Daines of Montana and Bill Cassidy of Louisiana. Several others who backed him have remained silent, including second-ranking Republican John Cornyn of Texas, Ted Cruz of Texas and Rand Paul of Kentucky.
On Thursday, Cornyn called the allegations "deeply disturbing and troubling" and said if they are true, the candidacy can't be sustained. Aides to Cornyn, Cruz and Paul didn't immediately respond to requests for comment after McConnell's remarks Monday.
Moore, 70, a former chief justice of the state Supreme Court, has the national Republican Party in a difficult position just as the GOP is trying to pass massive tax-cut legislation. Moore could defeat Democratic nominee Doug Jones and taint the party before the 2018 congressional elections. Or he could lose and turn over a seat long held by Republicans to a Democrat, leaving the GOP with a one-vote majority in the Senate and imperiling their ability to deliver on promises to voters.
Moore's support in Alabama hasn't collapsed, but it's weakened. Polls from Atlanta-based Opinion Savvy and Louisiana-based JMC Analytics, conducted after the Washington Post report, show that support for Moore has dropped with women, who make up the majority of Alabama voters, and evangelicals. One of the surveys showed the candidates tied and the other had Jones narrowly ahead but within the margin of error.
Still, there are plenty of Republican women who echo Moore's response to the accusations.
Debbie Harrelson, a 61-year-old medical representative from Hoover, Alabama, said before Saturday's breakfast that the allegations fall into a suspicious pattern of the news media reporting charges from women impugning the character of conservatives.
"It's too long ago, it's a 'he said she said,'" Harrelson. "He's had forty years of service to the state of Alabama and he's proven himself to me so I don't care."